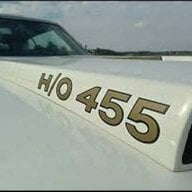 Jan 2, 2006
7,706
16,142
113
These are getting harder to find. Blades and rubber together. Rubber is in great shape. Correct black button and Anco markings, just like originals. Trico and Anco were the major wiper component suppliers to GM in the 80s for arms and blades. Although they varied slightly in design between Trico and Anco, they functioned the same. No warranty expressed or implied. As is. But I've got them on my 85 and 84 and they work just fine. These are the type that has the center "pin" mount that just snaps onto the pin. 2 minutes and you're done. Tiny flat blade screwdriver lifts the lock tab up on the old ones to remove.
81 and earlier models originally used 16" blades. Starting in 82 and all retrofits of 81 and earlier cars got the "new" 18" blade.
5 pairs available. $40 USD per pair, shipped to any U.S. address. Canada shipments may be extra. Sorry, no paypal, venmo, or any other 3rd party money transfer places. Personal check or USPS money order only. Sorry. From a smoke-free home in Aiken, SC.
Boxes a bit dirty, but the blades are still like brand new inside. I bought some NOS GM blades several years back and guess what? They're just like these.