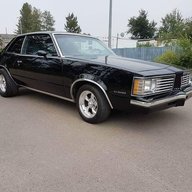 scotty49
Not-quite-so-new-guy
is it possible I have installed the new rear end bushing crooked into the 12 bolt housing?
it looks fine, but when I go to install the upper 12 bolt swap arm, it is out of alignment with the top mount by 3/4"
if I mount the top bolt first, the lower bolt will not line up at all. I don't have them mixed up.
can the new bushing be causing the alignment problem?
anyone with similar experience?