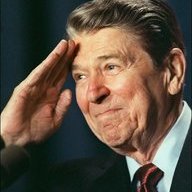 Mr.1980
Not-quite-so-new-guy
Okay so a little bit of curiosity is at play here, this will end up becoming sort of a series of loaded questions so bare with me. A year ago I bought a 1978 Pontiac Bonneville with a blown 4.9L 301 Engine with a 2 barrel carburetor, so I dropped a 6.6L 400 with a 2 barrel carb out of a 1973 LeMans in it. I upgraded the 6.6 to a 4 Barrel intake manifold and carburetor original out of a donor 1974. Now I pulled some useful parts off of the 301 (Timing Cover, Intake, Valve Covers etc.) before I scrapped the block. Yesterday I noticed on the dashboard instrument cluster the coolant temperature light that would illuminate if the engine is overheating, but I can't find a coolant temperature sensor on my 73' 6.6 engine and I can't remember ever seeing one on the 78' 301 engine I plugged every wire on the engine harness in so there's no extra wires to plug into a coolant sensor. So here comes the questions:

1. Is there actually a coolant sensor on the 1973 6.6L 400 engine?

2. A) If yes where is it supposed to be located?
B) If no how did they monitor the overall engine temperature and warn the operator the engine was overheating?

3. Did the 1978 4.9L 301 have a coolant temperature sensor?

4. If no why would the instrument cluster have a warning lamp indicator for a feature the original engine did not come equipped with?

5. Either way if the 1973 400 doesn't have a coolant temperature sensor, how do I monitor the engines overall coolant temperature to prevent overheating while driving?

The only reason I ask all this is because I'm used to the coolant temperature sensor being mounted on the intake manifold, next to the thermostat housing. Both the 1973 2 & 4 barrel intake manifolds and the 1978 2 barrel intake manifold do not have a port for a coolant temperature sensor. They only have ports for the carburetor, thermostat, EGR, choke tube, direct vacuum port, and the 5 ported vacuum switch. At this point it's more curiosity and interest than anything else, in the end I suppose it doesn't really matter the engine is staying in the car with or without a coolant temperature sensor.