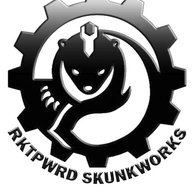 Feb 2, 2015
2,031
6,639
113
Guys, I've been keeping an eye peeled and looking locally as well but haven't found a set yet.
Need a decent set of 1980 Cutlass Calais OR 442 grilles. They're both exactly the same. These are 1980 only, "egg crate" style, 25 hole. No other years or styles will work.
Prefer completely intact, but might consider ones with damaged/cracked mounting tabs. Chrome finish on the front can be rough, but no peeling please. I'm going to be sanding a brushed finish into them anyways.
Must be willing to ship to Canada, postal code T2Z 4L4 for shipping quotes.
Thanks.