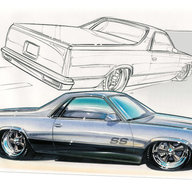 mr_senior
Not-quite-so-new-guy
Not sure if this is a surprise or not but my roof is rusting around the front window. The rest "looks" good.

Can't seem to find a roof skin for the el Camino. Can I use one from an other G-body? If so which one?

Again I only need the front part.