PBGBodyFan
Master Mechanic
About a year ago I purchased this so I figured this might be a good place to post a build thread as I go along. A little over a year ago on a Facebook g-body group someone posted it for sale in CA. I wasn't looking for another car, even a short term project but started digging wagons in recent years and being partial to g-bodies it caught my eye. I'm more of a Chevy guy but the LeMans being a little different, it being in a CA so I presumed a naturally rust free car, plus the 81' only front end and wood paneling helped seal the deal for me. First time dealing with transportation and it was a pain but the owner was very cool and understanding as he has previous experience dealing with transport companies and didn't mind keeping it at his property until I figured it out. He's a Pontiac guy and has two other LeMans wagons, plus other older Pontiacs/cars. This wagon was bought with the intent for some parts for his but he felt it was too nice to part out. Trans issues otherwise in good shape. Finally in January a company picking it up and dropped it off close to my house, due to some streets/turns they didn't want to get closer, so it got it's first exposure to salt immediately
.
Soaking in the sun still in CA (Hesperia, west of L.A.)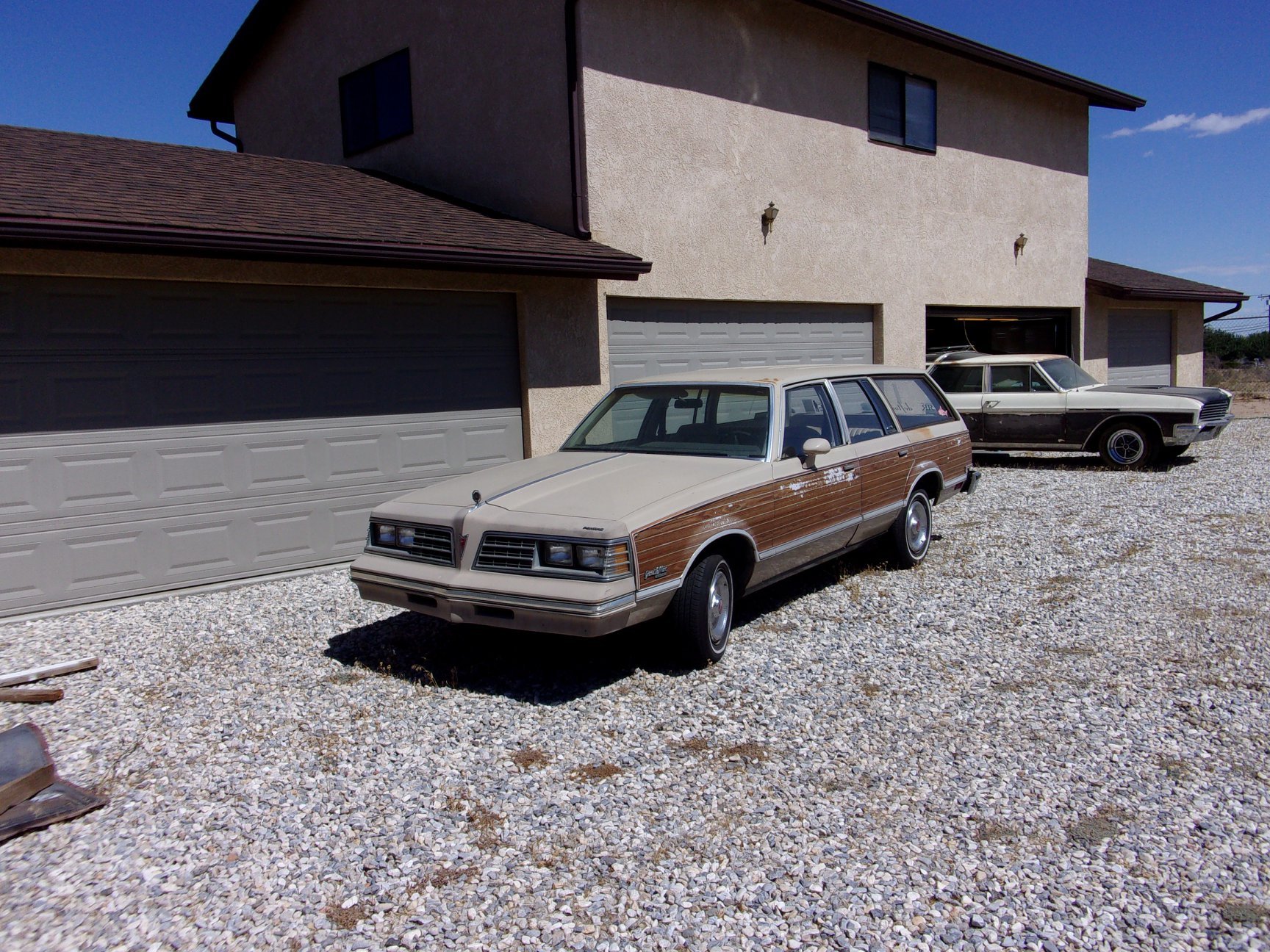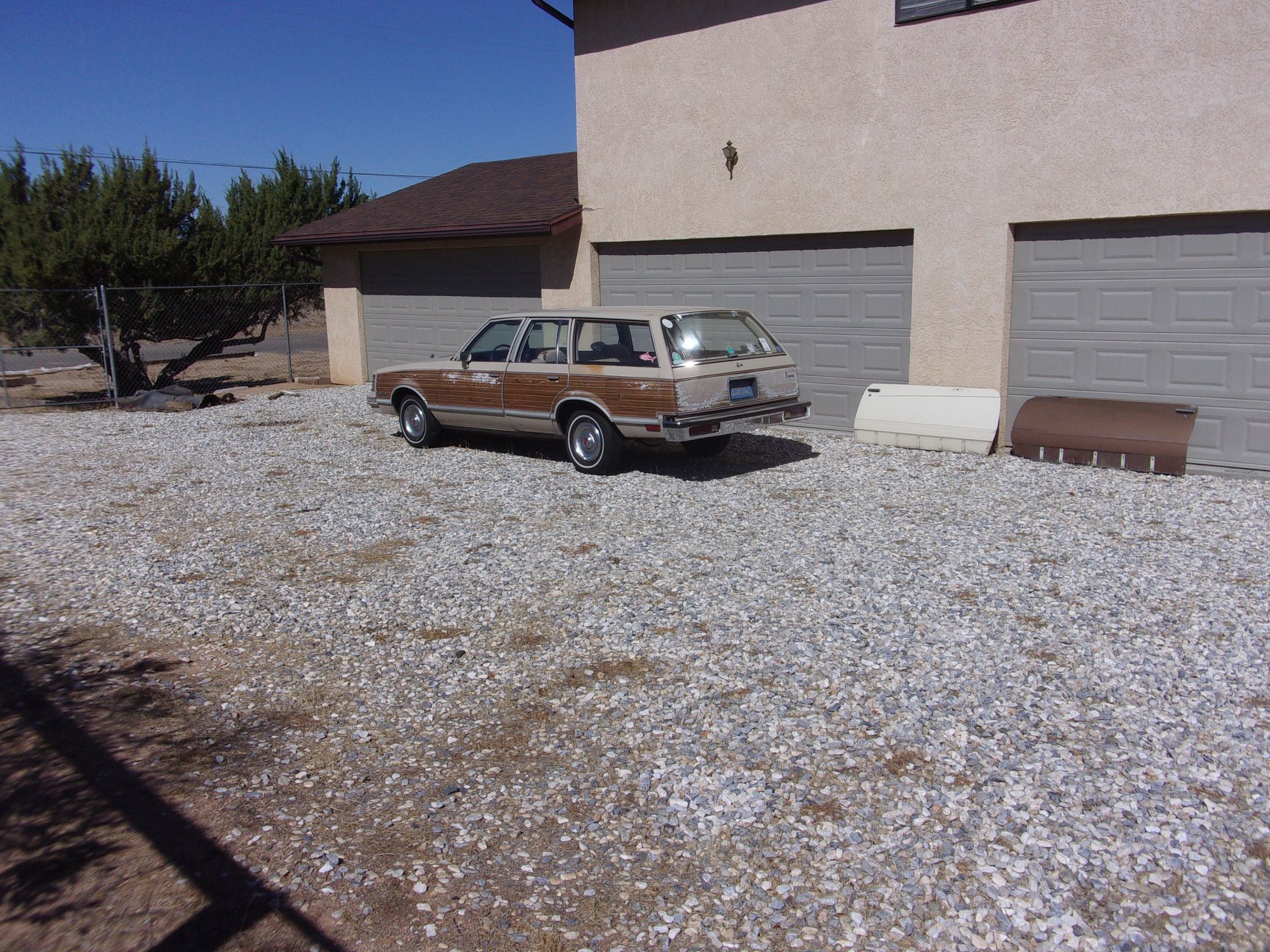 He was nice enough to pull and load up 5 Monte Carlo doors for me as well after telling him that's what I was into and the appreciation for clean CA metal. Definitely a car guy who understood looking for parts and hated to see things wasted. His g-body LeMans wagon collection before I plucked one. He plans to sell the 79' also in front, the one in the rear is a factory bucket/console wagon he is keeping: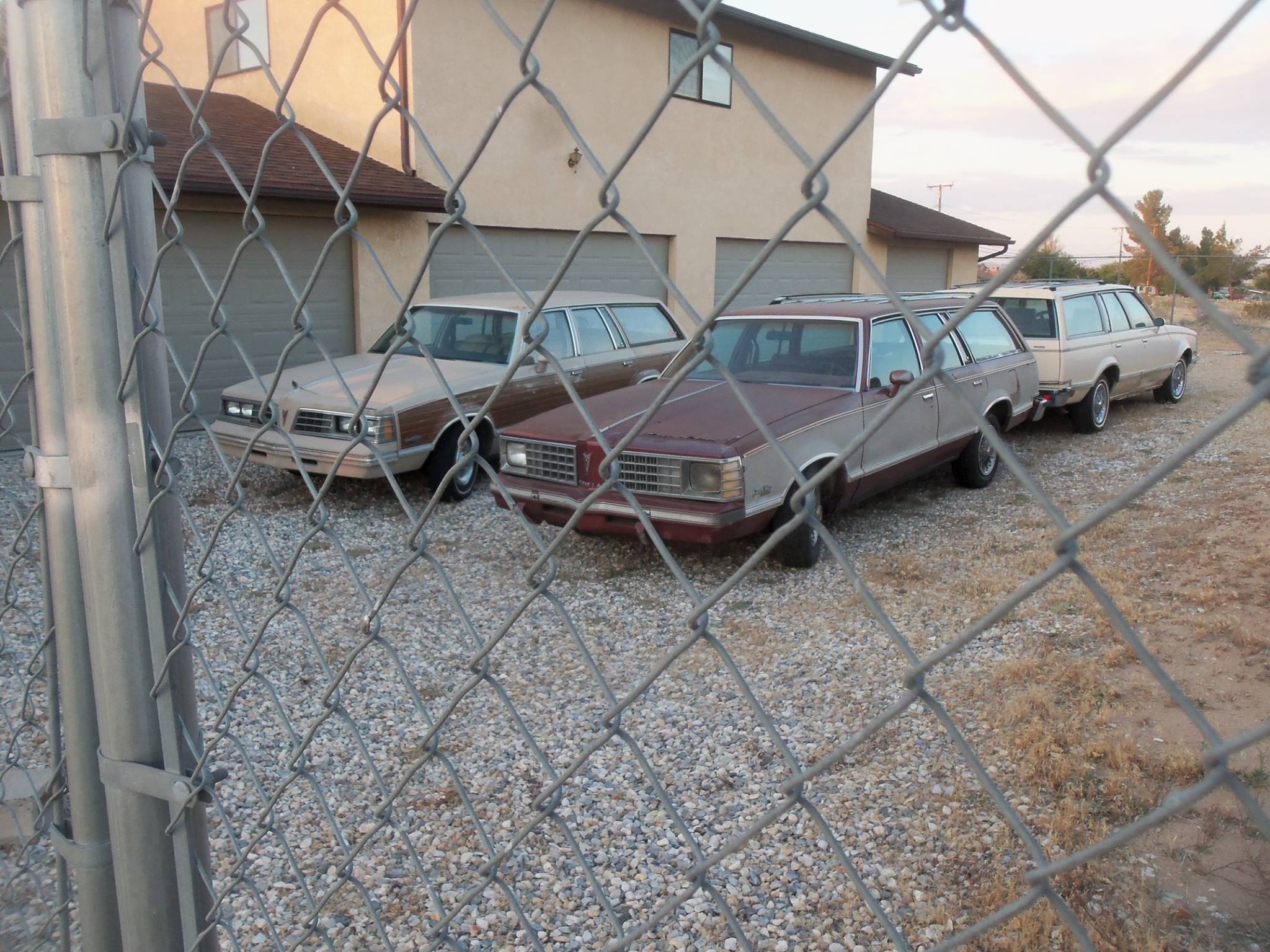 Late January it arrived just as we had some snowy/slushy roads: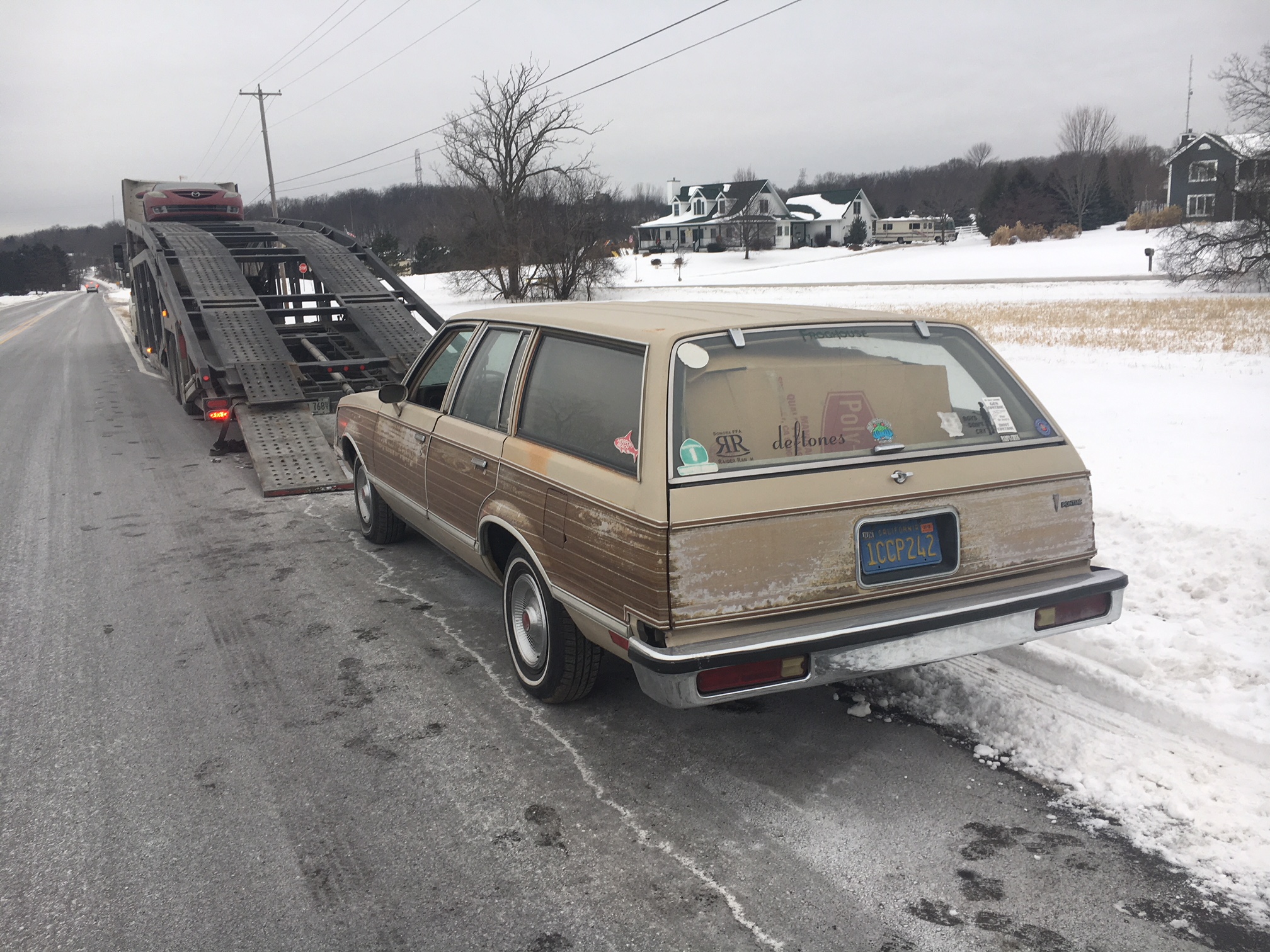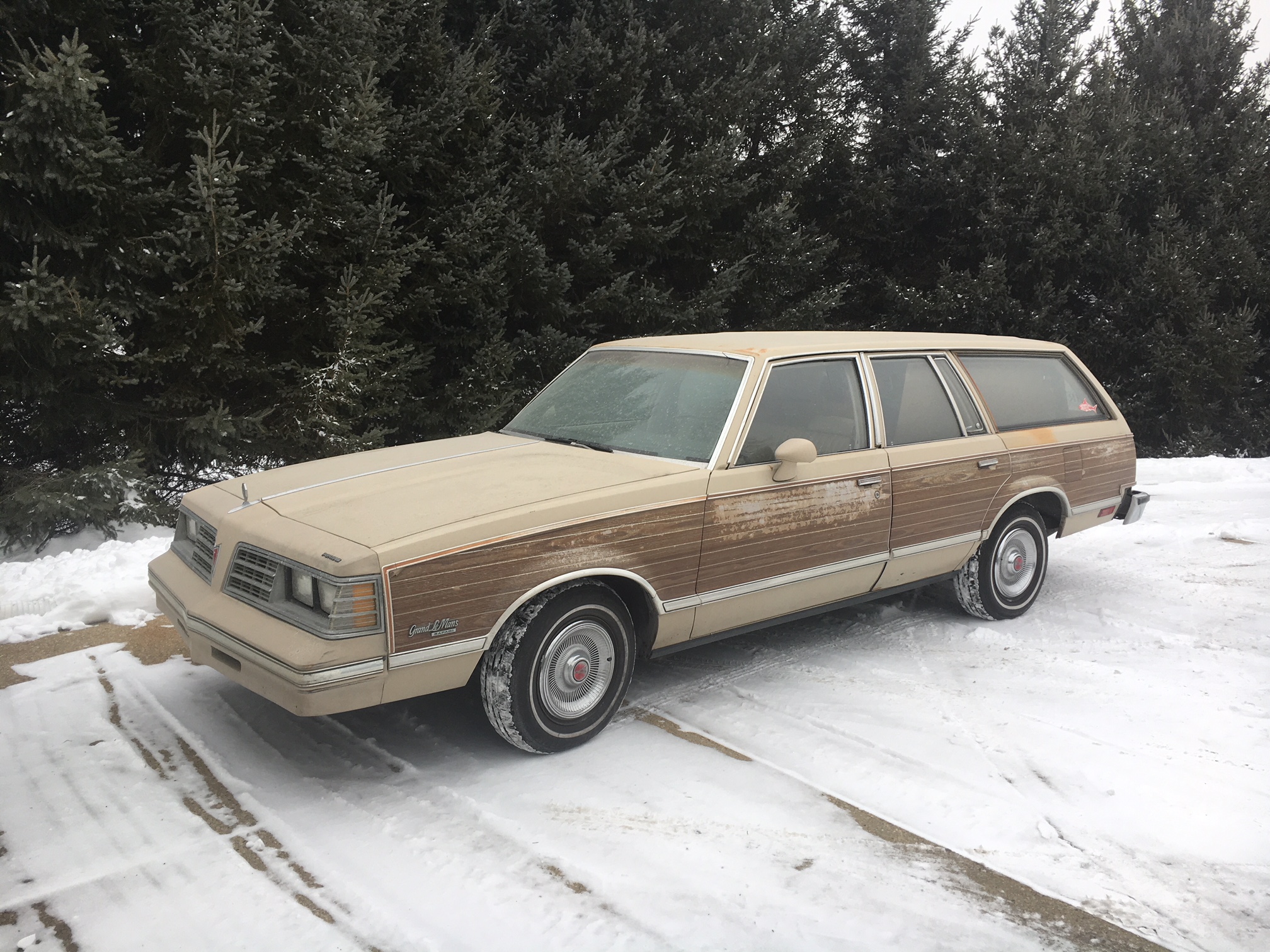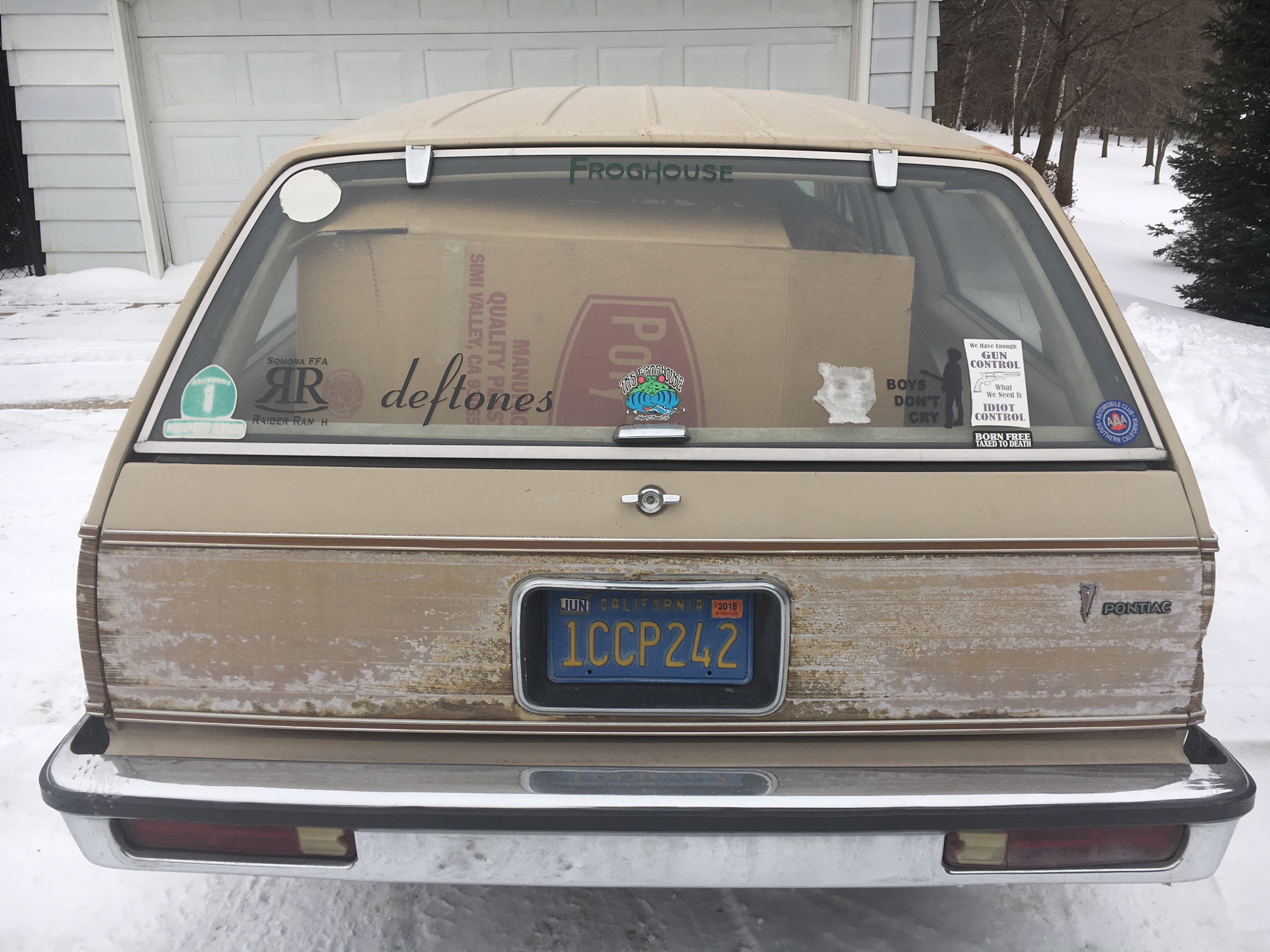 The first things I did was put in a full set of gauges in the correct style, happened to find a set for a reasonable price on eBay and a local guy with a 78-80 GP had some very clean Rally II's. To keep with the overall look of the car I had to do whitewalls on the 14"s. Tach works but acts a little wonky, oil pressure wiring isn't figured out and I might not bother until I decide what engine ultimately will power it. Also peeled off most of the stickers on the rear window.