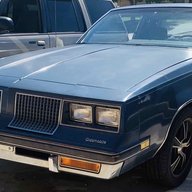 Stupidquestionspro
Master Mechanic
So my dad had a 1980 cutlass Calais before he had to sell it so we could move that was swapped with a SBO and tubbed. And then he got an incurable nerve condition that only gets worse once we got to Florida and has been wheelchair bound for 24 years up until not too long ago he was still somewhat capable of working on cars unfortunately his disease has finally taken that away from him so it's up to me to continue our father son project that I'm daily driving.
The car is a 1983 cutlass Calais with all power options that had I believe 73k miles with a seized 3.8 we have since swapped that for a 1968 350 that has been bored .30 over with #5 heads and the factory trans with a TCI unit
Part choices and purchases were done by him though please refrain from any truly negative comments other than feedback by time we had money for the project he had been out of engine building etc from the disease for 25 years and unfortunately the disease effects his memory somewhat.
Extreme budget build and will be used by me as a fun daily I am very familiar with mechanical work though mainly did all my work on obd 2 vehicles and am learning as I go especially through the forums. I have never actually built an engine but have done plenty of tear downs to short block for internal work.
Parts list:
1968 350 bored .30 over
#5 heads
New pushrods, valves, valve seals, lifters, bearings
Completely unknown pistons [emoji52]
Guessed to be Keith black cast unfortunately
Summit mv8600 600cfm carb
RV cam completely unknown specs [emoji58]
Edelbrock 7111 intake
Edelbrock heatriser block offs sealed with quiksteel
Bolt in Mondello windage tray
W30 retro exhaust manifolds
MSD ready to run distributor
MSD blaster 3 coil
AC Delco plugs gapped .34 I believe
Newer 3 core radiator
rotella t6 full synthetic 5w40
Wix filter 51258 hopefully I bought the right one.
Milodon 7 quart oil pan
Edelbrock valve covers
Newer airtex mechanical fuel pump
Newer four seasons compressor
Newer tuff stuff 100amp I think alternator
New summit drop base 4 inch air cleaner
TCI TH350 street rodder package
TCI 1700rpm stall non lockup converter
TCI trans cooler
TCI max shift trans fluid
Stock 7.5 rear end and drive shaft no idea of ratio tag is missing and tube code is covered with undercoating
All new moog front suspension including coils
New rear coils and shocks
Newer lower steering shaft
New brake hoses to all wheels and the rear center
SSBC front discs and calipers
New Dorman wheel cylinders waiting to be installed
17 inch wheels still have to get the size with Michelin defender tires
Pioneer premier single din head unit with Bluetooth
Yet to be installed
Alpine type R used components
Pioneer 3 way 6x9s
Possibly a single Rockford Fosgate 12 with amp
plans:
Probably rebuild and change to 7.625 gears in the rear unsure what ratio though probably in the 3's
Maybe one day swap for 700r4
Remove landau top
Restore or possibly tint tails
Dye or wrap interior plastics
Fix drivers seat fabric
Change exterior color
Possibly change grills I'm not sure I like these
LED lighting all the way around
Rear wheel spacers
Remove all chrome trim
Modify center console to make a cupholder
Leather boot for shifter
3 motor power seat set up
Maybe retrofit cruise control back in
Find new washer fluid jug
Get slop out of the steering
Maybe electric fan conversion
Make more power either in the form of a 455 or putting the correct pistons in the motor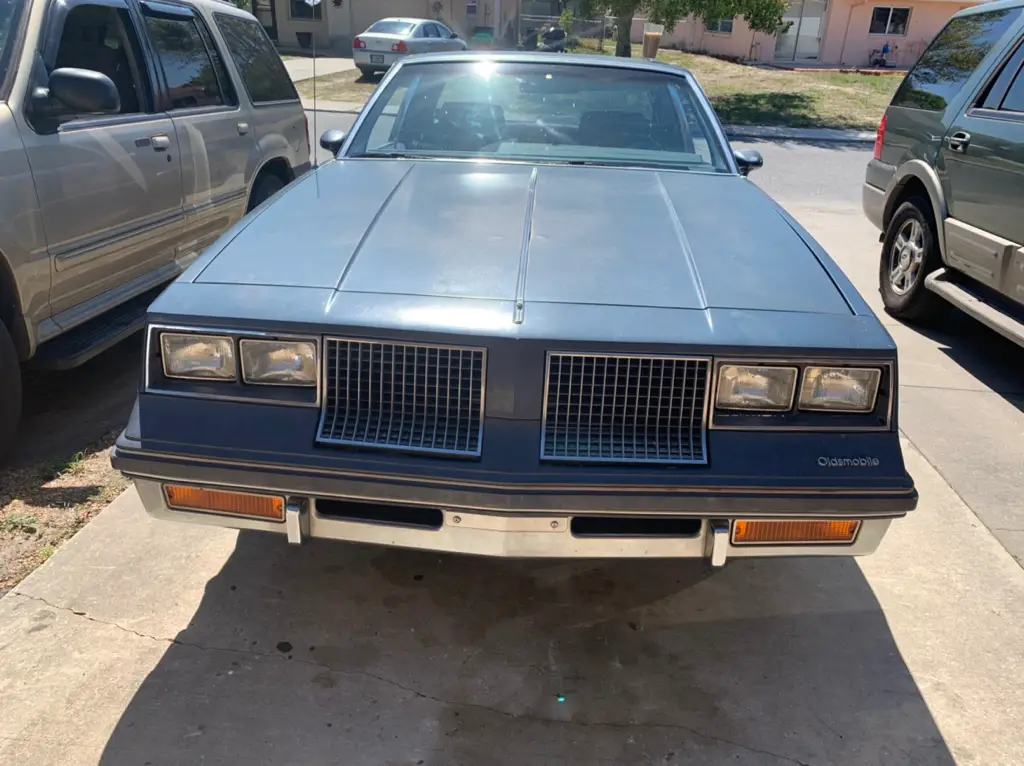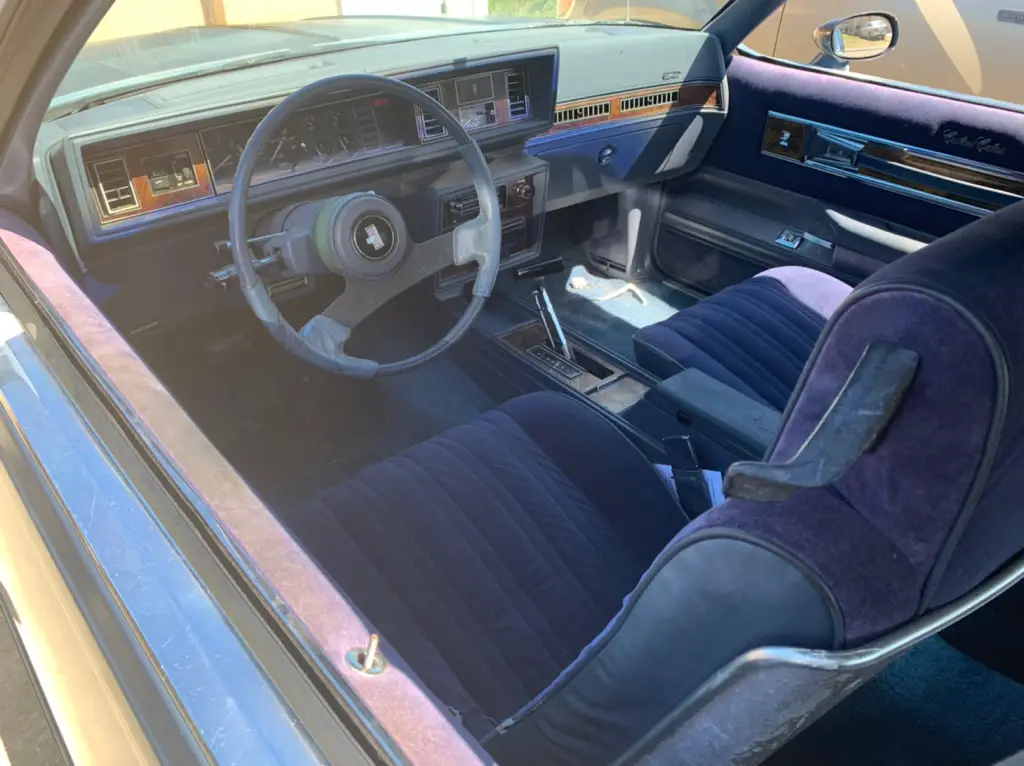 Sent from my iPhone using Tapatalk
Last edited: