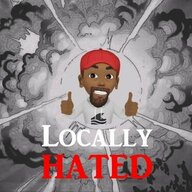 Royal Smart Person
Thread starter
I need to rewire my aftermarket stereo, it doesn't save the settings after I make the adjustments to the sound quality and every time I turn the car off I have to reset those settings over and over again..
I had all my power wires wired together and it wasn't fixing the issue.
I know now that there are constant and switched 12 volt sources from the car wiring and the aftermarket stereo wiring and in order for me to fix my problem I have to get those things correct..
It's my understanding that there is an orange and a yellow wire for the constant and switched wiring from the car..
My question is does the orange wire run from the radio antenna wire because that's the only orange wire that I see inside my dash relating to stereo wiring.. and also is there only one yellow wire inside the dash for the radio?