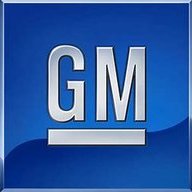 81Lcamino
Not-quite-so-new-guy
Hi, apologies if this info is posted elsewhere, searched and haven't been able to find it.
Has anyone tried to swap an 84 Blazer interior into a G-body (1981 El Camino)?
I've also seen info on later model Blazer brake upgrade, but didn't see anything about earlier generation swap. Wondering if I could swap the Yukon front axle and brake setup from master cylinder down off of this project:
https://seattle.craigslist.org/tac/cto/d/1984-chevy-s10-v8-project/6720170586.html
Depending on how low seller may go, could be less expensive than buying all the parts and new dash.
Thanks