Figured I would go ahead and start a thread so when I put all these things on, I have a place to put pics and progress.
Car is a 1986 Grand Prix. Bone Stock. 305 4bbl, 200-R4, 7.5 2.xx Open Rear. 50k miles.
Goals:
Daily Driver with a little power.
I am no power junkie, but I am not opposed to it. I see no point in ditching a perfectly good 305. I might as well run it until it needs more than its worth to keep going.
When the 305 goes t*ts up, I am contemplating a 383 or 6.0 LQ9 swap with a 4L80E and a 9" Ford Rear with 3.73's.
But, for right now, and the foreseeable future, its running the 305/200-R4/7.5 10 Bolt.
Engine:
Edelbrock 3701 EGR Performer Intake.
Headman Long Tube Headers with dual flowmater 40 series.
Lets be Generous and say that will make it 240HP/260TQ
Transmission:
No Plans aside from a checkup - I think it shifts a little early, but also read that's normal.
Rear Differential:
Auburn Posi, Richmond 3.73, 28 spline moser axels - or find bolt-in rear diff already posi (proving tough)
Suspension:
Sway bar bolts/bushings already replaced.
Shocks already replaced.
Tires already replaced - 14" 205/70 Front, 225/70 Rear.
That's it as far as the drivetrain.
I did my research, muddled over options here and there (including completely removing the entire drivetrain to retain stock condition/numbers matching/etc.) and decided on the above with the following logic:
I don't see the point in dropping a ton of cash into the 305. Cost prohibitive. Since the 305 only has 50k miles, I don't see the point in Not running it, so I decided to just let it breathe.
If I was a power junkie, I would remove the entire drivetrain, store it for the ability to put it back to "Stock Configuration" and go 383 or 6.0L, 4L80E, and 9" Ford 3.73's.
I don't see the point in beefing the **** out of the 200-R4 unless it needs it. If it does, I have a decision point - am I still happy with the 305? - and I will cross that bridge if/when I get there..
My research shows the 200-R4 can handle "up to 330 TQ" (Note: NOT Horsepower). I believe I am being quite generous in saying my 305 is going to be round 260TQ.. In other words, nowhere near the 330 it is rated for, and I don't beat the **** out of my car(s) anymore... Neutral Drops are Bad, mmmmmkay?
Same goes with the 7.5" Rear. As much as they CAN'T handle a lot of HP/TQ, I just simply am not producing that much, nor do I beat the hell out of my car at a 1/4 mile track. The car will probably never even See a 1/4 mile track, for that matter. I thought the 28 spline mosers was a good idea and cost effective to add a little strength back there, but I see no point for going any further than that.. Especially with a daily driver that isn't going to be above 300HP/300TQ anytime soon.
Now Granted, I am no spring chicken anymore.. but I am not opposed to flooring it once in awhile at a red light or doing a burnout (if I can!
) but its not going to be anywhere near the "Floor it everywhere" - "new rear tires every 3 months if you can afford it after paying all the tickets" type of driving style I used in my 78 Trans Am while in my 20's, early 30's. Am I saint? Hell no.. But I am not the Tasmanian Devil I used to be.
Drivetrain Mods List:
Shocks - DONE
tires - DONE
Sway bar bolts/bushings - done
*headers/dual exhaust - remove Air Pump, etc. associated with stock exhaust manifolds.
*Edelbrock intake installed
transmission health-checked by my transmission guy - seems to shift a little early, but otherwise solid.
read end modified to posi/3.73 or find bolt-in replacement
*denotes have parts in hand.
Non-Drivetrain Mods List:
Tach on A-Pillar - DONE but Needs Paint
Stereo beefed up - DONE - Two 100W Amps for Front 6.5's and Rear 6x9's - EQ - 10" Sub w/300W Amp in a box in the trunk.
Dash Lights changed to Red LED's - PARTIAL - Still have to pull console and replace gear indicator light. When console is pulled, Fiberglass work to fix cracks and properly mount 6.5's up torwards the firewall.
Headlights HID/XEON - DONE but Needs wiring properly run/hidden (I was in a hurry, was going out of town the next day)
FUGLY Stock Steering Wheel Replaced - DONE
Inverter with USB/Charging/AC Power Source in Console for Charging/Laptop capability on long trips - DONE but on a toggle switch now, needs put into Relay system below.
Put a 30A Relay and Power Distribution Block in the glove box for things added that require power (Tach, Inverter, EQ, Sub, etc.) along with a noise filter for the stereo.
HVAC Vacuum disc replaced - get HVAC ability to adjust - see if AC System Functions.
Radar Detector (No Cruise + 1200RPM @ 65mph = recipe for ticket)
Fix Cruise Control - Parts on way
Full Sized Spare - DONE
Jack/4-way - DONE
minimal break-down tool box in trunk - DONE
Driver and Passenger window scrapers
Driver and Passenger weatherstripping
Install Alarm System
I will update this as I go.
-Gonz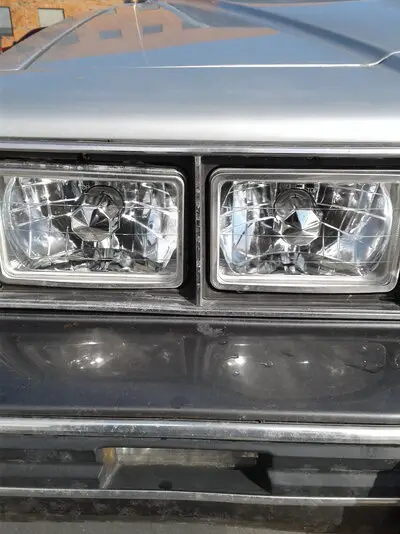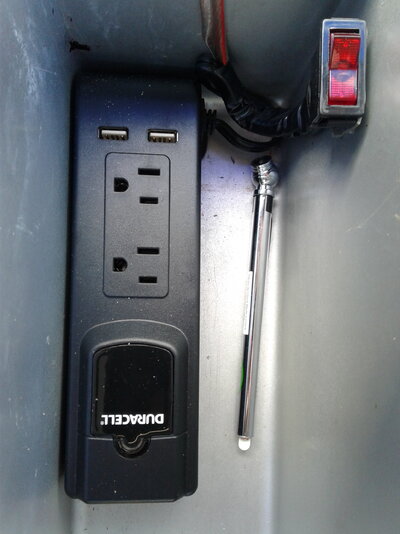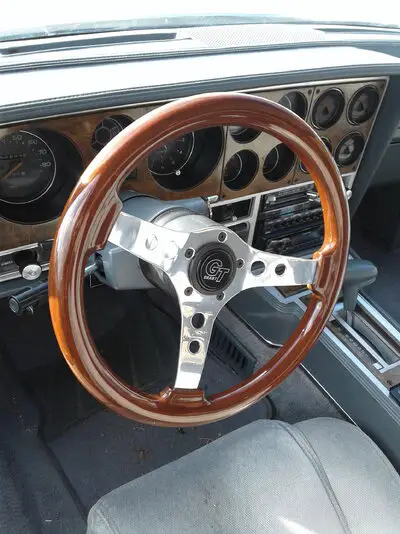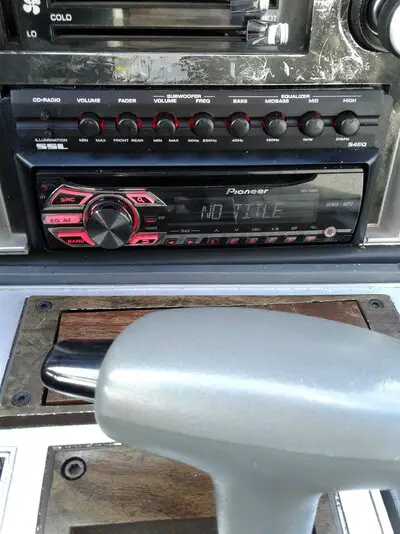 Last edited:
3