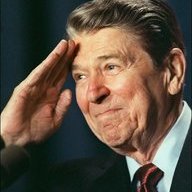 Mr.1980
Not-quite-so-new-guy

First off I know this car isn't a G-Body Oldsmobile I know it's a C-Body but I'm just looking for some insight. It's a 1991 Oldsmobile 98 Regency-Elite with 3.8L GM 3800 engine; I recently purchased it for a steal it had 3 problems though.
1. Every Brake Line Needed Replacement
2. Check Engine Light Illuminated
3. ABS Light Illuminated
First I replaced every single brake line and I mean every brake line, I also replaced the front Calipers, Pads, Rotors and Rubber Brake Hoses; I also replaced the Drums, Shoes & Hardware, and Wheel Cylinders and did a full brake flush with the BG machine. This thing stops on a dime. So then I used my nice GM Tech 1 and scanned the ECM and Chassis for codes. I received as follows:
ECM Codes:
41 - Cam Sensor
42- Ignition Module
65 - Oxygen Sensor Detect Running Rich
ABS Codes:
A031 - Right Rear Speed Sensor Circuit Open
So I replaced the Cam Sensor, Ignition Module and Ignition Coil, Oxygen Sensor, and Right Rear Wheel Hub and Bearing with the ABS Sensor. Started the car both lights still illuminated so I scanned the car again ECM codes for the Cam Sensor and Ignition Module were gone but the Code 65 was still present upon further research on All-Data for Code 65 I found that in addition to a faulty oxygen sensor it could also be a faulty Fuel Pressure Regulator or Faulty Fuel Injector I replaced the Fuel Pressure Regulator check engine light is still on and still pulls code 65 but there's no black exhaust smoke or rich fuel (rotten egg) smell. As for the ABS Code after replacing the R/R Speed Sensor/Hub the Tech 1 not only still pulls the A031 code for the R/R Speed Sensor but now has a code for the L/F Speed Sensor Circuit Open which it initially didn't have. So I'm looking for thoughts on both. I'm thinking the Check Engine Light is staying at Code 65 for any of the following:
Fuel Injectors
EGR Valve
MAP Sensor
As for the ABS Light I'm at a loss I don't know if it really needs a L/F Speed Sensor or if it's an ABS Regulator or even the ABS Module & Pump Assembly. Or you if it could even be an actual computer ECM problem.