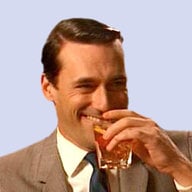 GP403
Administrator
Site Admin
Moderator
HEY so I've been in touch with Brian, the mastermind behind the successful G-Body Classic event, and it looks like we are ON to make GBF a small part of it.
Seeing as this is the 15th anniversary of the site, I was wanting to put something together, but Brian, Frank, Pull-a-Part, and company already have this awesome G-Body event set up....
Long story short: Come to the 4th annual G-Body Classic at the Pull-a-part (well one of them I guess
) on July 25th. We're "officially" doing a 15th anniversary thing there.
See everyone there! There will be lots more info to come, for sure. So stay tuned, "watch" this thread or reply to get notifications etc.