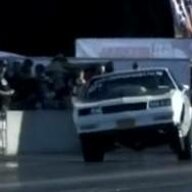 Goat Herder
Supporting Member
I think I may have the same issue with the driver side cable. The sheath on it is super tight and when I adjust the passenger side i have to have the adjuster nuts all the way screwed on and I can't seem to get the passenger side to engage at all
Yup, In-line tube made me a new cable that was approx 1-1.5" longer in the sheath and the problem was resolved.
Sorry to hear about he shipping BS. I hate to say it, but this everywhere. I ranted about Jegs and their indication of when parts will ship regarding a set of MT drag radials. It was total BS and they knew it
If it doesn't say 'in stock' then call the supplier if you really need it.