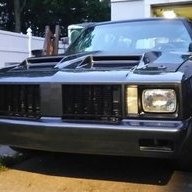 liquidh8
Comic Book Super Hero
I was measuring some -10 fittings, and they are not 5/8 id all the way through. So, I am using a -10 pushlock hose that came with the kit, and opening up the nipples to to little over 1/2". I'll use fuel injection band clamps if I can locate them in work.
This is a drain, no pressure, so I think the one bump should be sufficient to hold the hose.
As far as the trans, I have 400 or so for the converter, so I may be closer to 2500. But I have all the labor, and the converter is not a fancy multi disk 9" billet unit. I see the cost is the labor in setting up the clearances, and multiple time putting it together and taking it apart.
Some pics to give the readers an idea of what I am trying to do.
Sent from my SM-G960U using Tapatalk