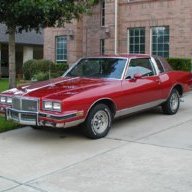 Apr 3, 2015
4,354
3,528
113
Hang in there. These things happen to all of us. The work on the car looks fantastic. Awesome progress. Really cool you are doing it with your dad and son.

I suggest using Bulldog adhesion promoter. It is available in a spray can and works really well.

Don't get discouraged. We all learn the hard way. You did an awesome job buying the right car. Killer deal. You guys have done a lot in a short time. Tuned in to the build.
2

1