CharlzO2k
Not-quite-so-new-guy
Since I officially will be taking possession of this soon, I figured I'd start what is sure to be a slowly updated half-build, half-progress thread. There's a story behind it that I won't share here for clarity sake, but if anyone wants to read and/or form an opinion on my intellect in this path, here ya go:
https://gbodyforum.com/threads/new-guy-with-a-lost-and-found.70570/
Now, onto the car itself. First, a little history. It's a 1985 Oldsmobile Cutlass Supreme Broughman. It was previously owned by a girlfriend I had years back from Florida, having been passed down from her grandmother, and was her first car. She moved up to NY and brought it with her, and due to some improper winterizing (my guess anyway), it popped a gasket in the winter cold. Car was parked for the remainder of the winter. We replaced the intake manifold gasket which was obviously toast at that point, and thought we had it - we didn't. Even though it seemed to be fixed, when we went to move back to FL together, it overheated again on the way out of state. Was "repaired" by a place that I won't even call a garage at this point, and up in smoke a mile later. Back in storage it went, and that was in late 2009, if memory serves. That was the last time I saw it. Here's a couple old pictures from just before it came up from FL: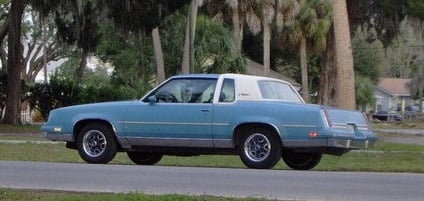 So it was parked in a storage unit and I never saw it again. Until now.
A little over a month ago, I was alerted with the following photo: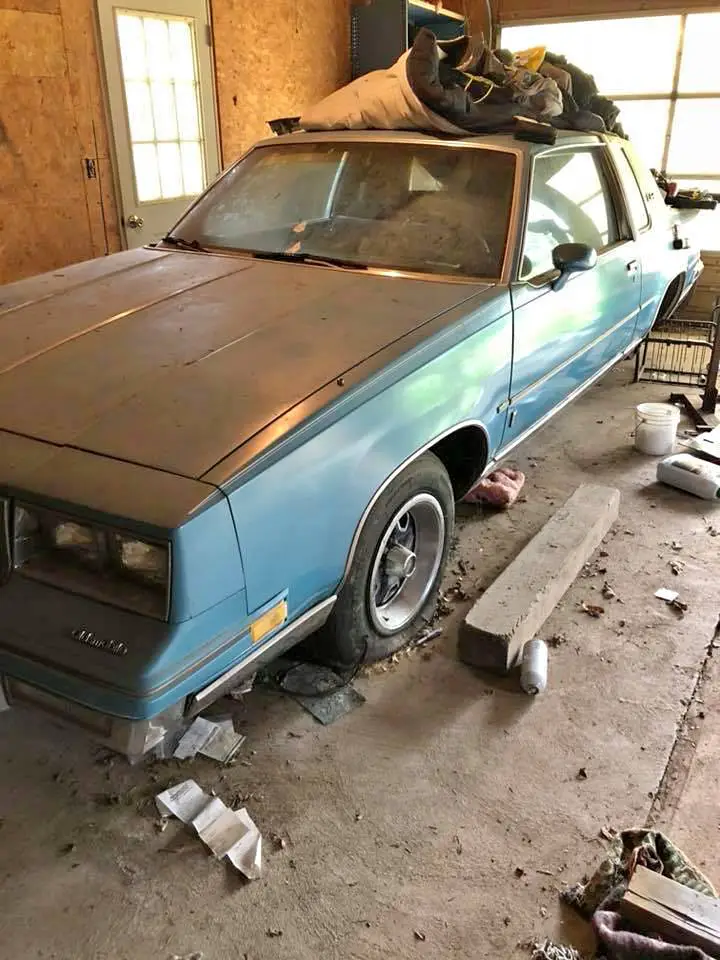 The ad stated that the car was purchased out of a storage unit in 2010, had no title, but no rust. With almost no doubt in my mind that it was the same car, I went and looked at it last Saturday (Oct 13), and even though I can't speak to the VIN number, I can say that the janky thermostat repair looks identical, the driver's side grill is cockeyed just like the other, and given the other criteria, I'm 99.9% sure it's the same car. He had purchased it, parked it, and hadn't touched it since. I agreed to purchase it from him, and it's being delivered at the end of this week.
That's the story in a nutshell, and this thread will serve to document my process as I slowly get it back into shape and see where it goes from there. Next post will be my initial plans for it, as well as my first observations.