Comic Book Super Hero
Thread starter
Ok so I did remeasure the rear suspension angles last night to get a formally correct instant center calculation.
I have spent the last few days reading and drawing free body diagrams in my brain to solve my my lousy launch. Yellowbullet, although a colorful place and dead these days, still has the best archive for drag racing.
This is where my car sits today. Honestly the AntiSquat value in % makes no sense to my engineering brain (what is it in relation to? Not sure, seems like a made up number unless they show the equation) but essentially the consensus on YB is that the antisquat needs to be between 100% and 130%. Anymore than 130 and you need a REALLY good shock.
I have 33%. That means the rear suspension is pulling the body down and essentially unloading the rear tire from the track.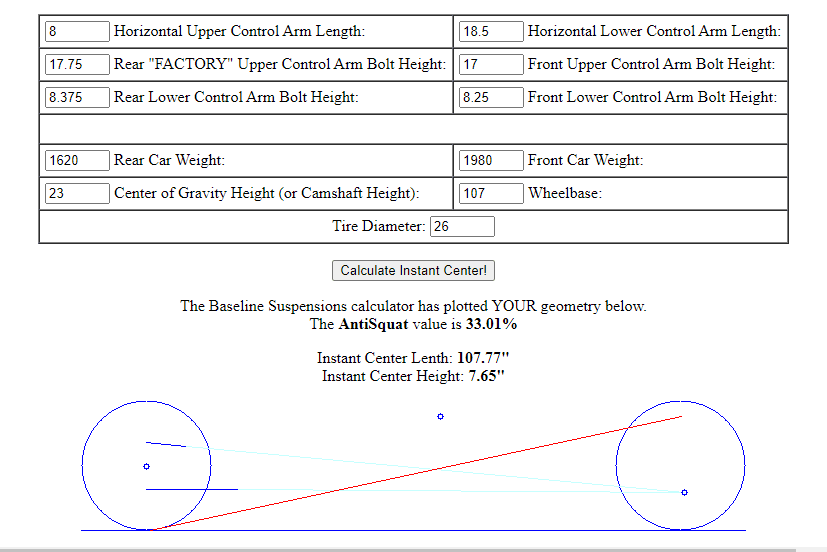 My best bet is to lower the hole on the rear housing 2.5". It has a reasonable 110% antisquat value if I do.
I could raise the diff side UCA pickup point or lower the chassis side UCA mount but that is a lot more invasive and more for a 1000hp grudge car where you want 130% antisquat and have good shocks to control.