Well this is going to be a slow journal of my first car Cutlass rehash. Basically 10 years of G body progress across a few cars going into one car. Goal is to end up with a mid 11 second turbo buick powered Cutlass that I can drive cross country tomorrow in relative comfort and maybe go to a cruise in from time to time. Not going Autocross on this one since I have the 2+2 for that.
Previous progress in these threads. Since pbucket killed photo links and 95% of the cutlass thread is dead and 25% of the wagon thread is dead I am redumping some info here in very limited detail.
The Cutlass, basically 2009-2013 build
Well I finally have enough pictures to do a build thread. I was looking for a regal but this cutlass will fulfill my desires sufficiently. It has almost zero rust (knock on wood) that I have found. Doors are solid and mostly everything is there. Only bad thing is that it must have had a really...

gbodyforum.com
The Wagon, basically 2016-2019 build
I need another car like a fat kid needs a donut but it was a 70K mile very clean 80 century wagon with a 3.8/th350. Very low option car, vynal rear seat, manual everything. Has aftermarket cruise that works, aftermarket delay wipers that work, weatherstrip is in good shape, no obvious rust...

gbodyforum.com
Picked up this 81 Cutlass when I was 15 since I fell in love with T types and GN's. A local guy who had GN's always showed them at the spring indoor car show Dad brought me to as a middle schooler and wanted one for my first car. I didn't want a videogame system or to go to a sports event as a middle schooler, I wanted a damn turbo buick haha.
I didn't have 10 grand for a running T type or GN and Dad wasn't going to fork the money for one my way but he did find a clean factory 3.8/th250 cutlass supreme with a 455 Olds very poorly swapped in a few hours from home. Car was laser straight and not spec of rust. Interior was bad and engine was a turd. Picked up the car.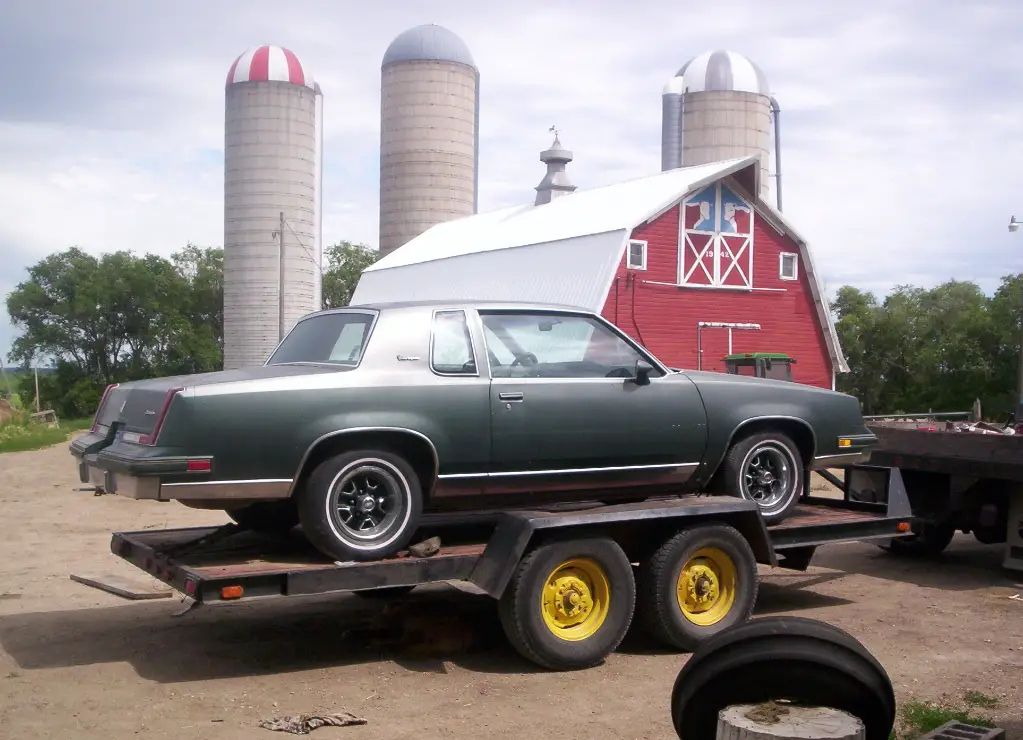 As mentioned the smog headed 455 was very poorly installed. It sat on Buick v6 mounts and the distributor hit the firewall so they cut a hole. Smart. It woudn't start because the distributor couldn't be rotated into time because of the vac advance hitting the firewall. It was rattlecanned sunflower yellow, overheated idling, and had rubber bands as the throttle return spring.
I think the previous owner dropped engine in and then sold it the next day.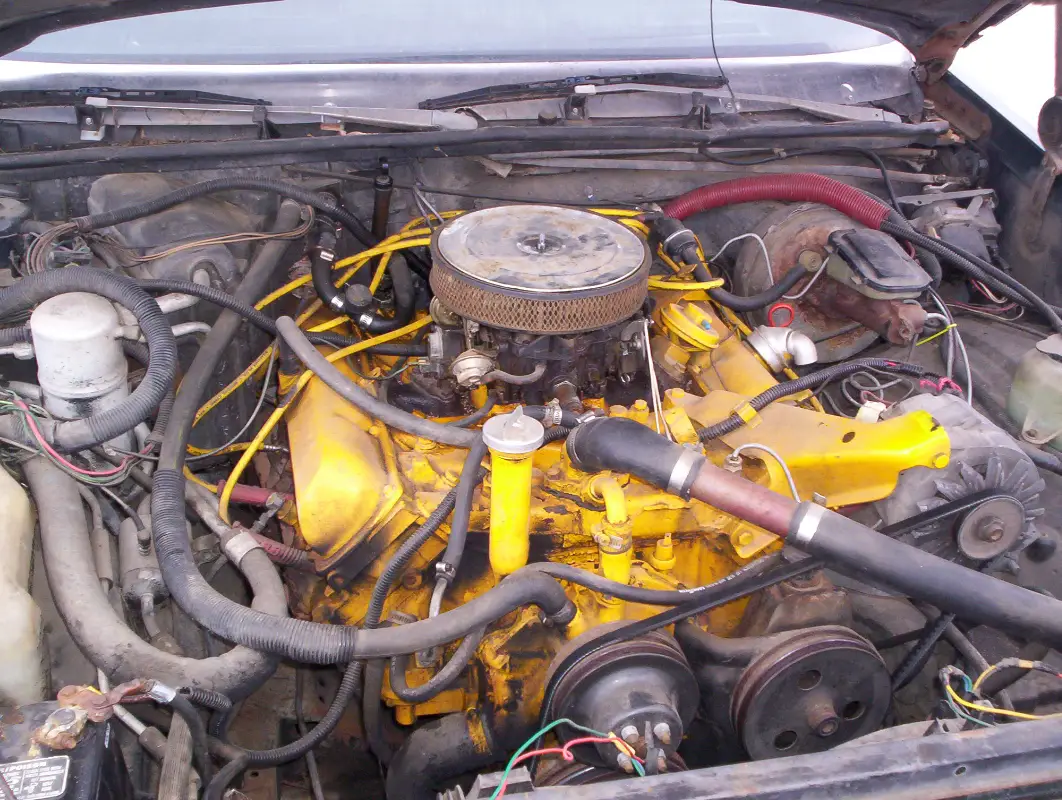 Interior was meh.Dasg was cracked, carpet was spray painted black, seats were flat.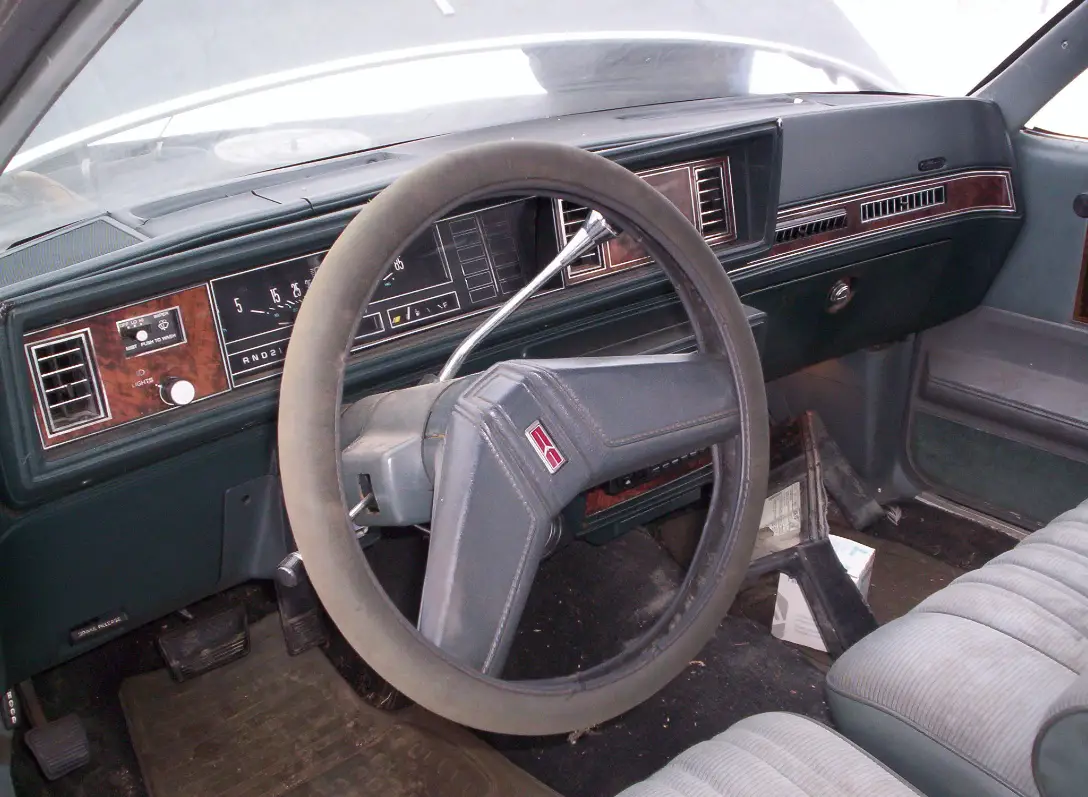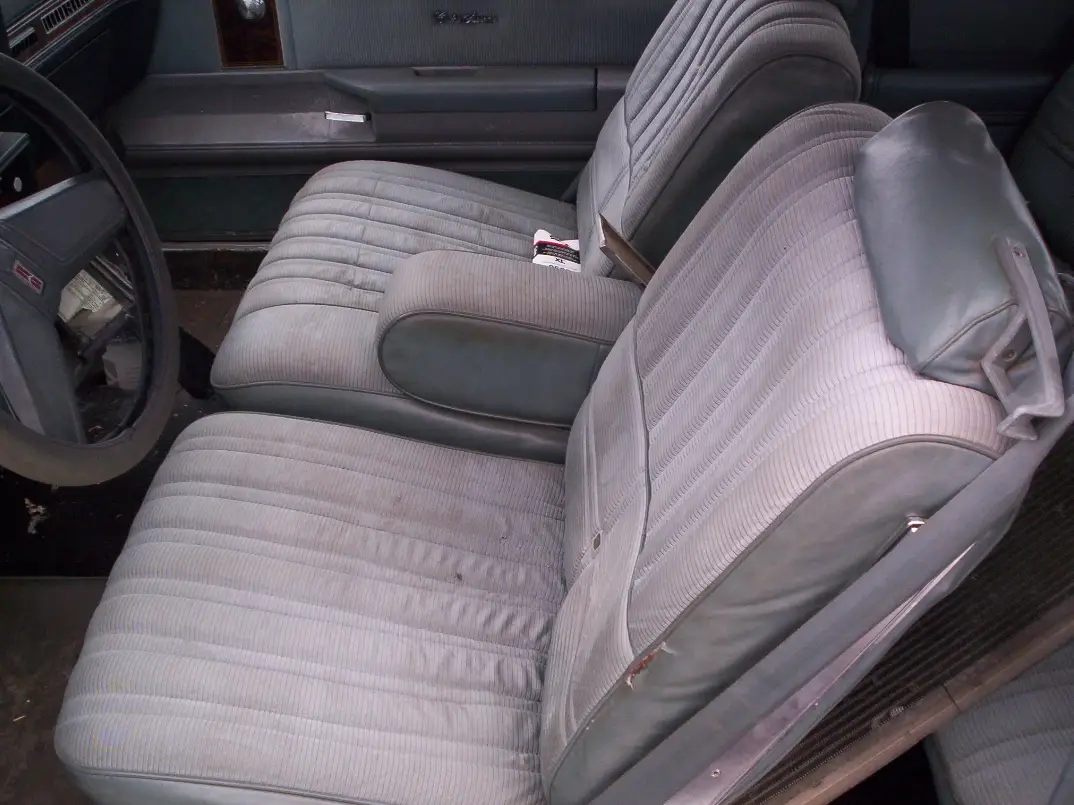 Simultaneously on CL in my home town of 3500 people a guy listed 'turbo buick' for $250. Score! Not knowing what it was I bought it. Turned out to be an 80 Turbo Monte engine. 12 years later the 80 T type turbo monte the guy removed the engine from stills its under the tree.
Engine had 2 melted pistons, spun rods, total pile. Was overbored .040, new crank, and dropped in the car.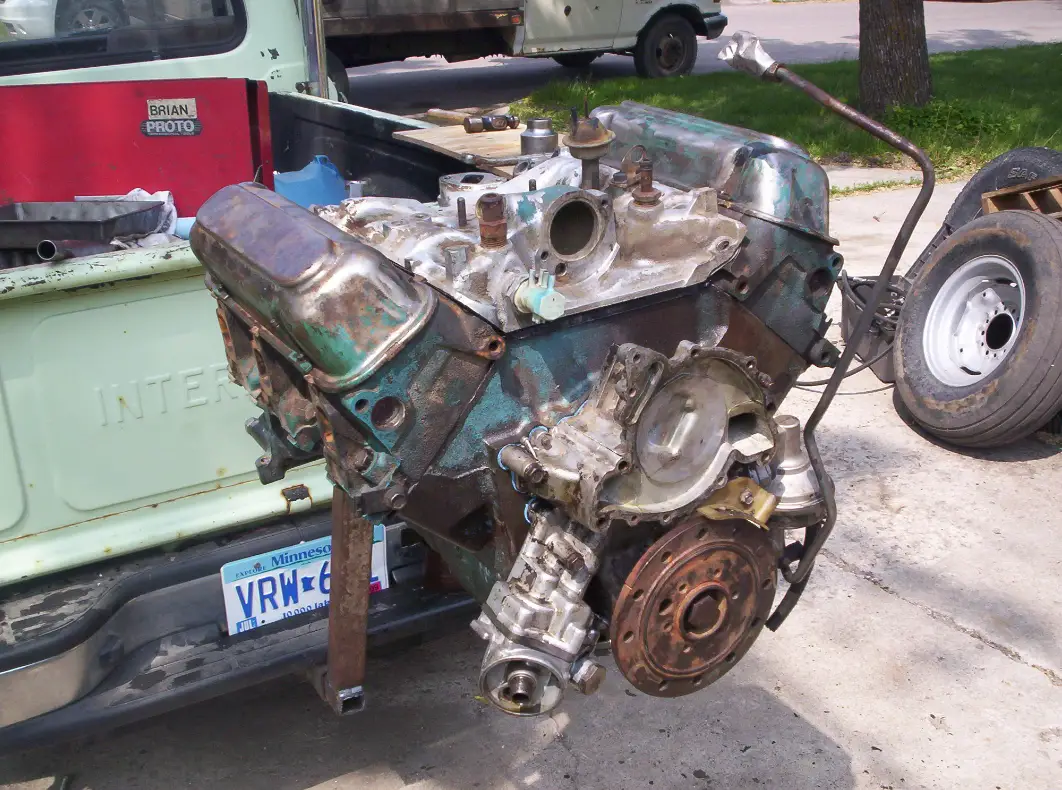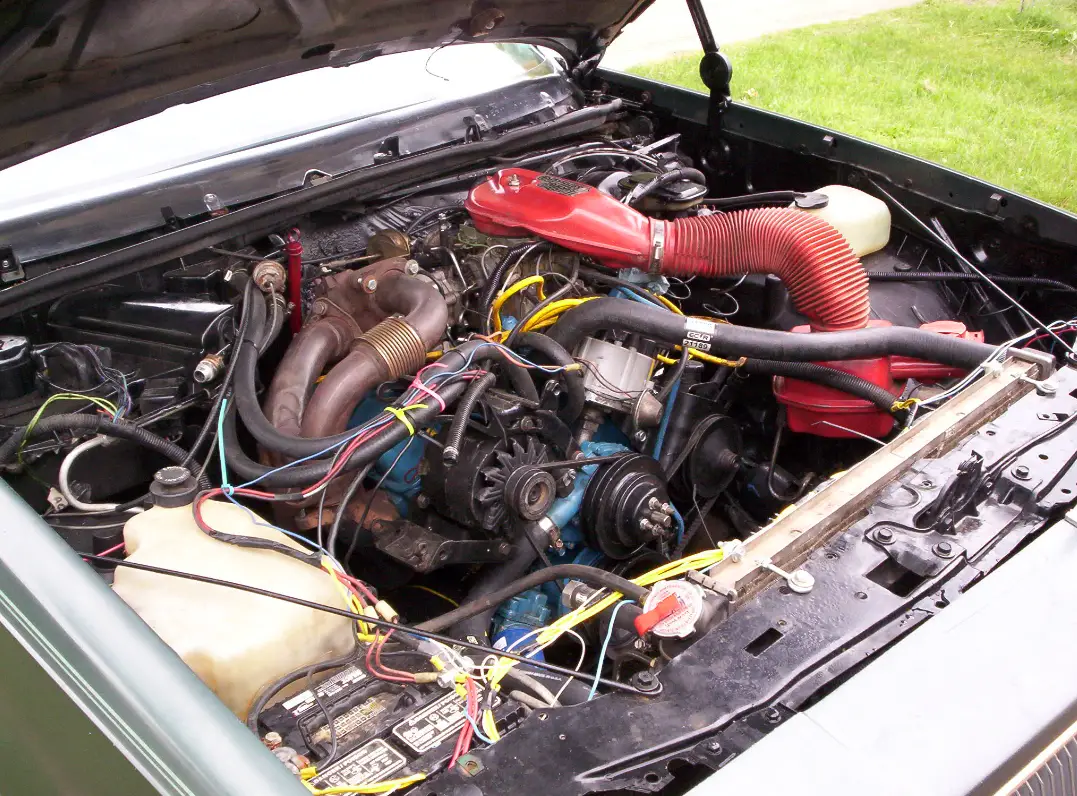 My neighbor was an auto detailer on the side and saw I was into cars (he had a 72 BBC caprice and a 73 c10) buffed it for me for free! It actually looked damn good.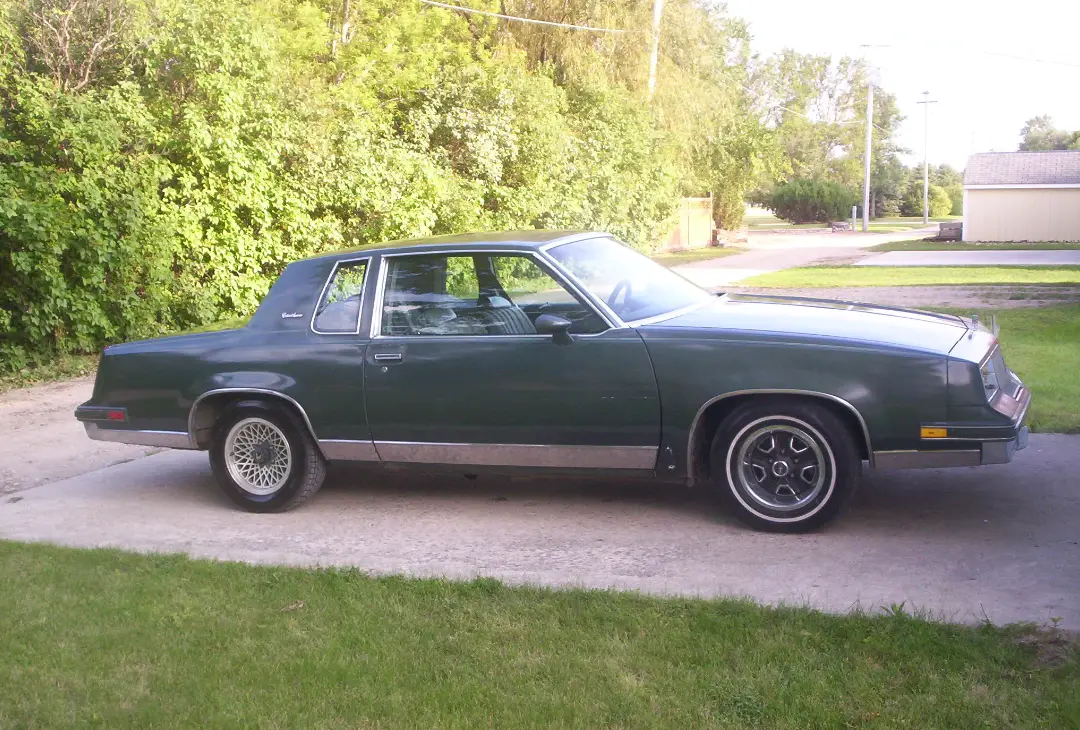 The interior was still garbage though. CL came through again. $400 for a pair of cutlass rollers. One 84 supreme that was rusty and one 85 salon that had a confusing backstory (low mile grandma car, no rust, Grandma have car to grandson, engine blew up week later, swapped 307 to SBC, hit deer in drivers fender and door week later, owner sold to buddy, buddy never paid, owner came back to stripped car. Sat on for 5 years and then put on CL. Real nice interior.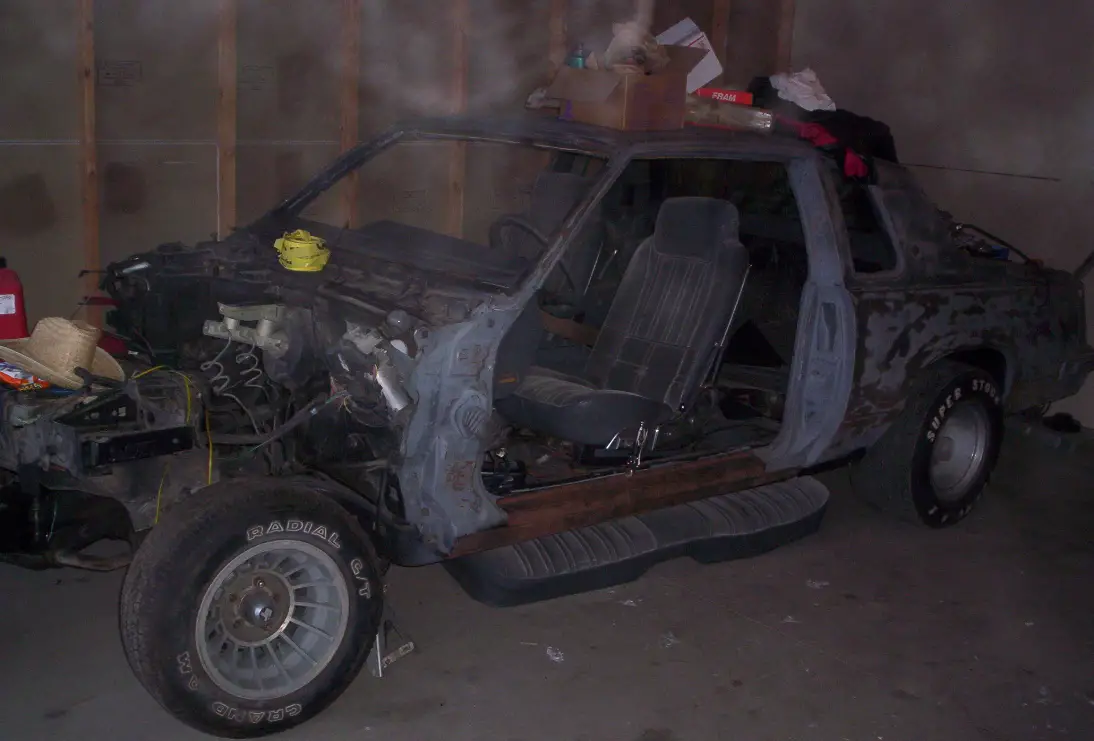 The 84 donated all useable parts to the salon roller and then off to the junk yard. In hindsight it wasn't that bad but in rural MN in 2010 it wasn't much.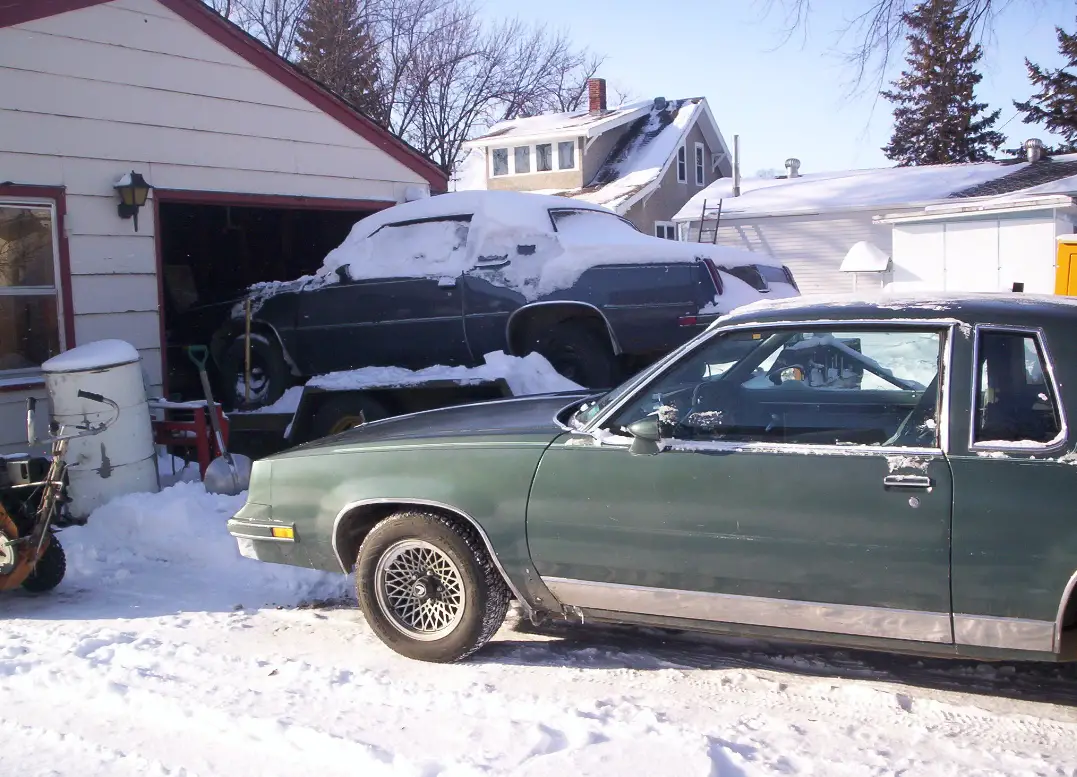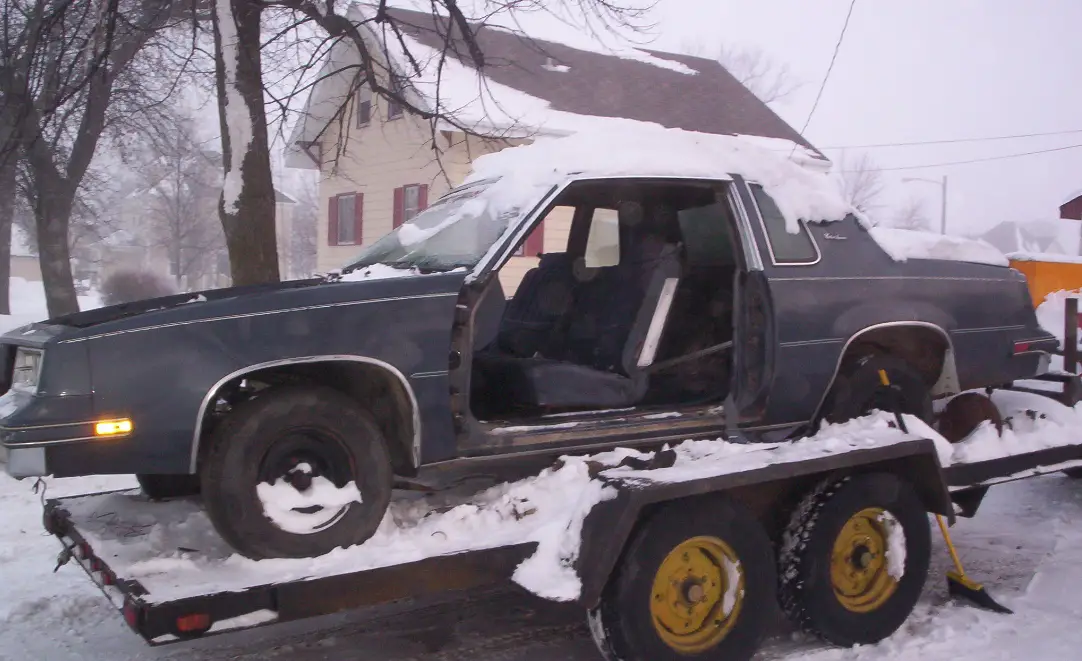 Spring rolled around and the 2nd week after the snow melted a guy down the street pulled out in front of me and dented my quarter and mashed up the front end. I had intended to paint the car but now it was real.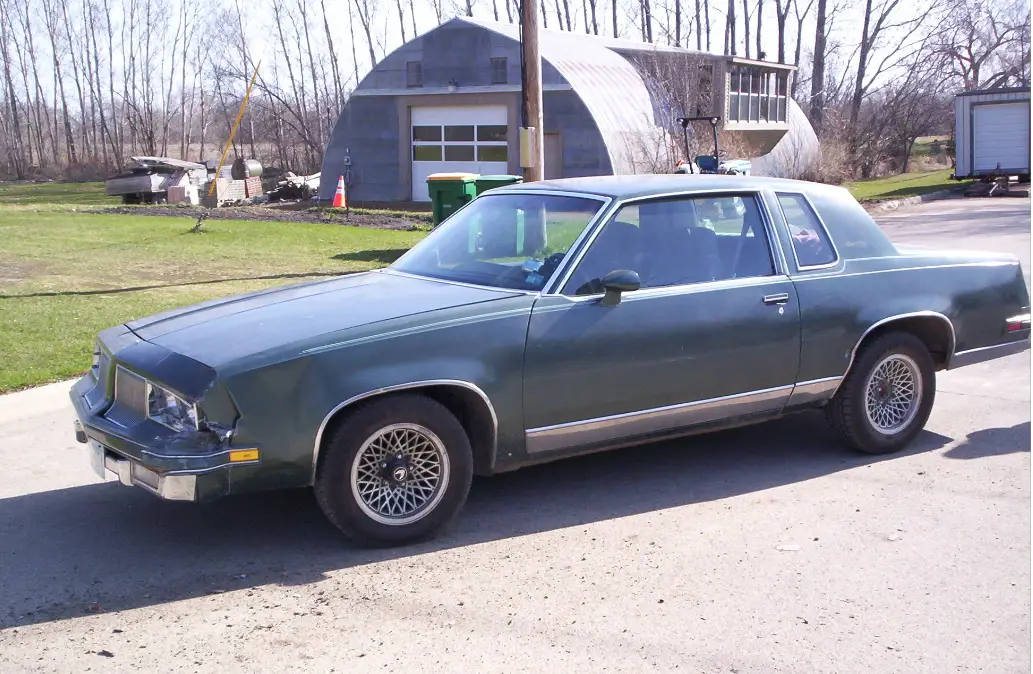 Side tracked. Still had the 85 salon. Put 84 parts on to make complete car. Dropped 455 from 81 into 85 with a rattle can rebuild.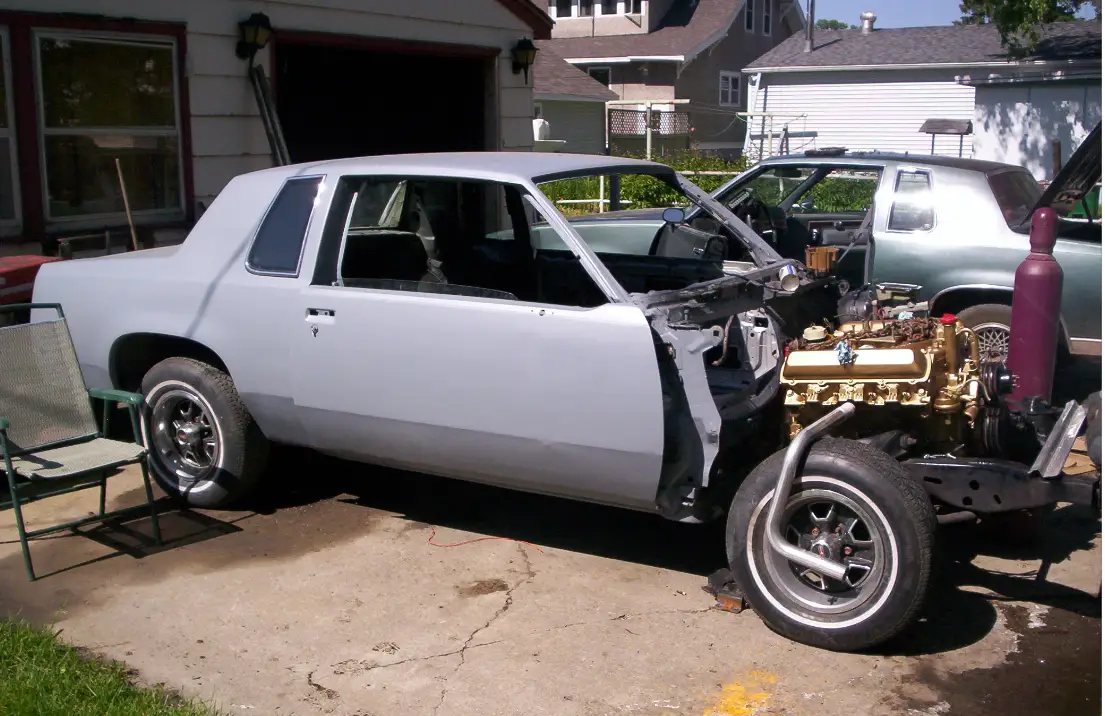 Made the best of a bad situation and put a spare header panel on the car and had a local body shop fix the quarter.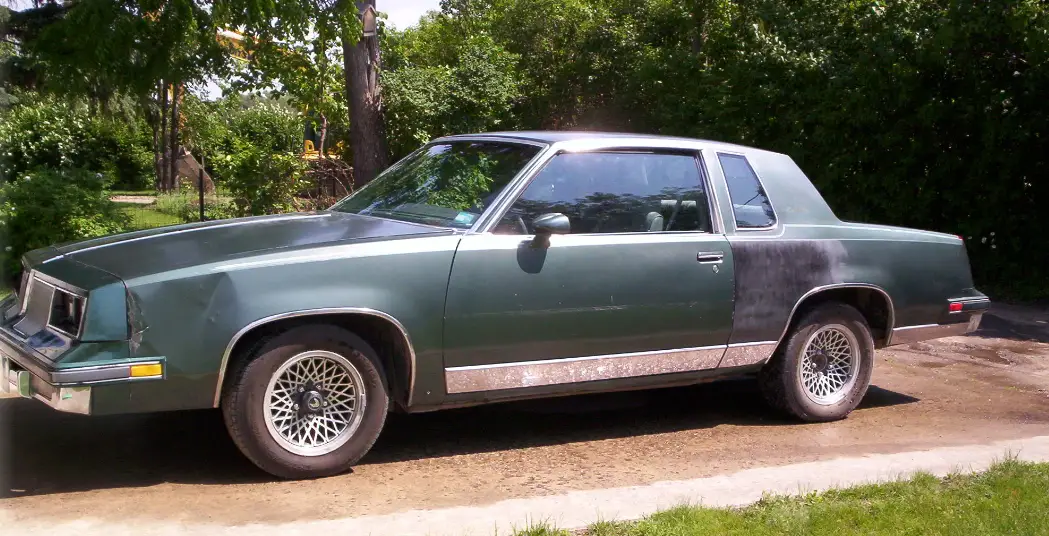 Installed complete 85 salon interior into 81