Anyone have an A-pillar gauge pod setup?
I have one in my Malibu that fit with some simple mods.
Then I picked up from GBodyParts.com last summer for the Monte.
Never installed it so now I went to use it in the Cutlass.
The fit is terrible and the gauge holes are not even close to 52mm or 2 1/16
I contacted them got a little bit of the run around
Their first response was "We NEVER had a problem or complaint like this ever."
They asked for pics.
Sent pics got ignored, no response.
Sent pics a second time got a response of "Can't you open up the gauge holes."
I responded yes I could but that won't solve the fitment issue.
They asked me to send it back so they can "take a look at it."
Now given their history of screwing people over, If I do send it back part of me believes that will be the end of it and nothing will come of it.
I wasted my time money buying it and now shipping it back and in the end I will have nothing (given their history) or my defective item shipped back to me. With the claim nothing is wrong with it.
So does anyone have an A-pillar gauge pod setup made by a different company???
I know Glowshift makes one.
I reached out to them for more pictures of their product and they sent me the same one on the website!
And theirs looks almost fake or super photoshopped.
Glowshifts picture...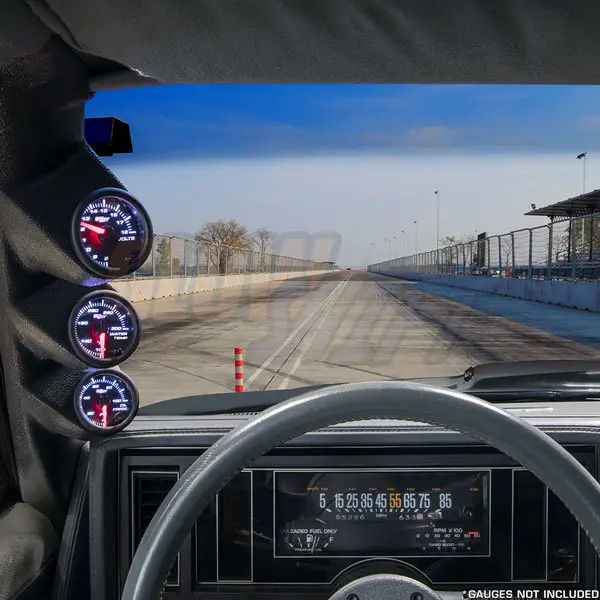 Mine from Gbodyparts