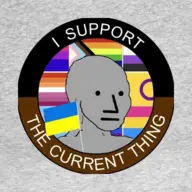 Master Mechanic
Thread starter
I recommend the Power Stop rotor and pad kit. I did all this on my car and it is fairly well documented in my thread. Posts 41-43. I didn't go into detail on driving in and out the bushings and replacing the balljoints. I can answer questions and I'm sure there are lots of videos on it. Maybe this would be a good winter project, except you don't have a warm garage to work in. I don't think I'd like to do a front end rebuild in the driveway in the winter.

I'm pleased to report some progress has been made. It seemed it was going to be nearly impossible to install the motor mounts with the lower control arm in place. In addition to that the control arm bushings were dry rotted and the whole front end was pretty crusty so I decided to overhaul the...

gbodyforum.com

I'm getting old though. 10 years ago I pulled my 5.3 in my truck down to a short block for a cam and lifter swap, out in the driveway, in winter time. I R&R'd the transmission at the same time for a torque converter swap. I'm getting soft.
Thanks bud. I'll check out your posts, and no doubt ask you questions as I get over what always feels like dyslexia when I'm first looking at details of things I took for granted for 40 years.