A little back story... 2 years ago I had my intake and valve covers powder coated on my GN. The guy was cool, and knew exactly what the parts were for, when I dropped them off. We were talking about the GN and GBodys in general when he offered me this core support. He said a customer had dropped it off 2 years ago, and never came back to pick it up. Of course I was interested, but as most of you know, these core supports were designed for single headlight cars ('78-80), and my GN is a quad light 1987. So I would have had to cut the headlight openings to fit my car. I didn't buy it since I had just painted my original core support, and put the car back together. BUT I had never forgotten about it. I had almost went back several times with the idea of flipping it, and making a few dollars. Fast forward 2 more years... I now have this '78 Cutlass Salon project... I have been thinking about this core support for a couple of months, but figured it was long gone by now. On a whim, I called him yesterday, and sure enough it was still there. It's in excellent shape, and has been powder coated gloss black. It was full of cobb webs, dust and bugs. It had just a few scuffs from being moved around. 4 years after the original customer dropped it off, it now has a new home... Mine! Bought it for $225.
Here it is all cleaned up, and waxed.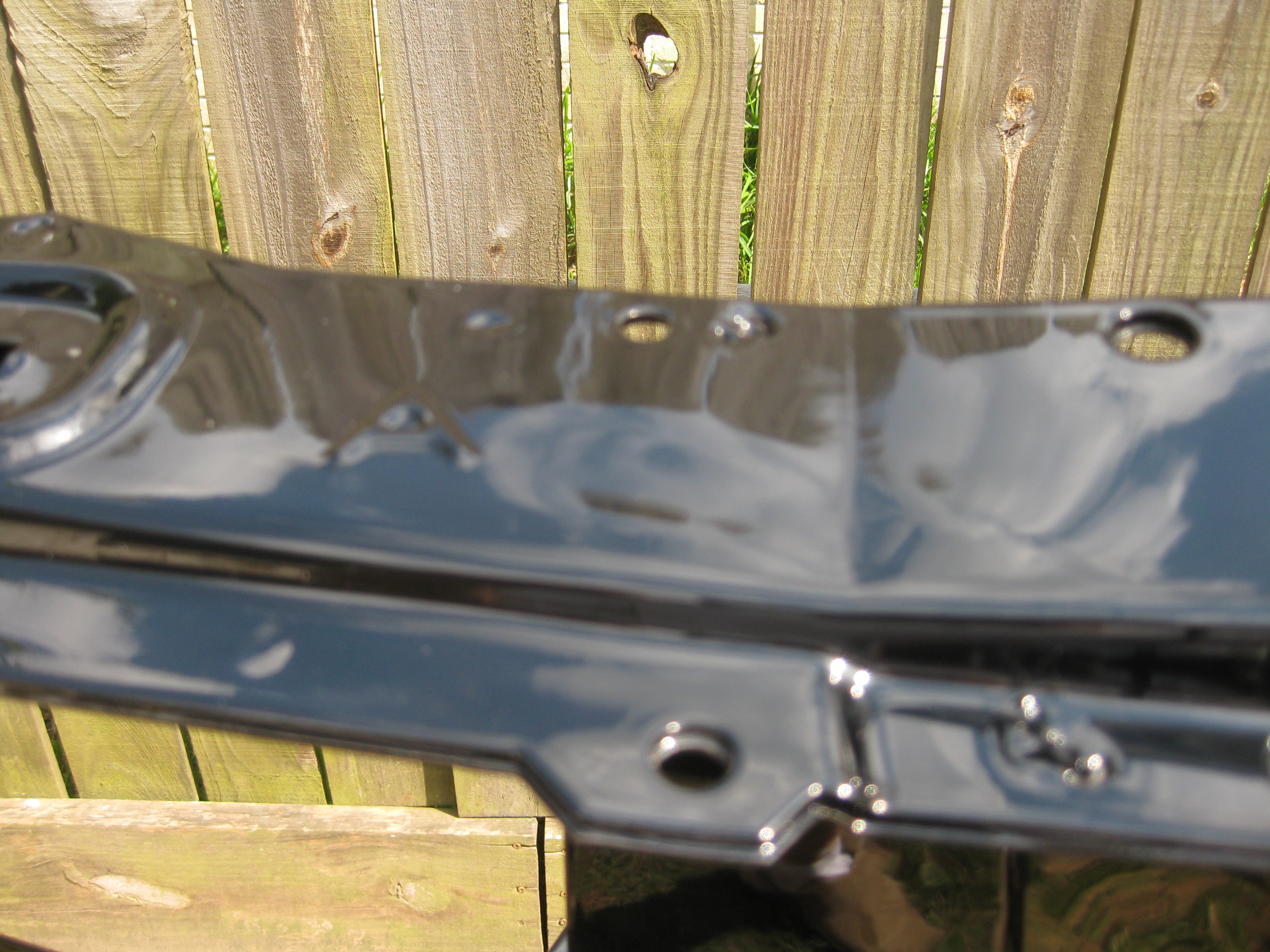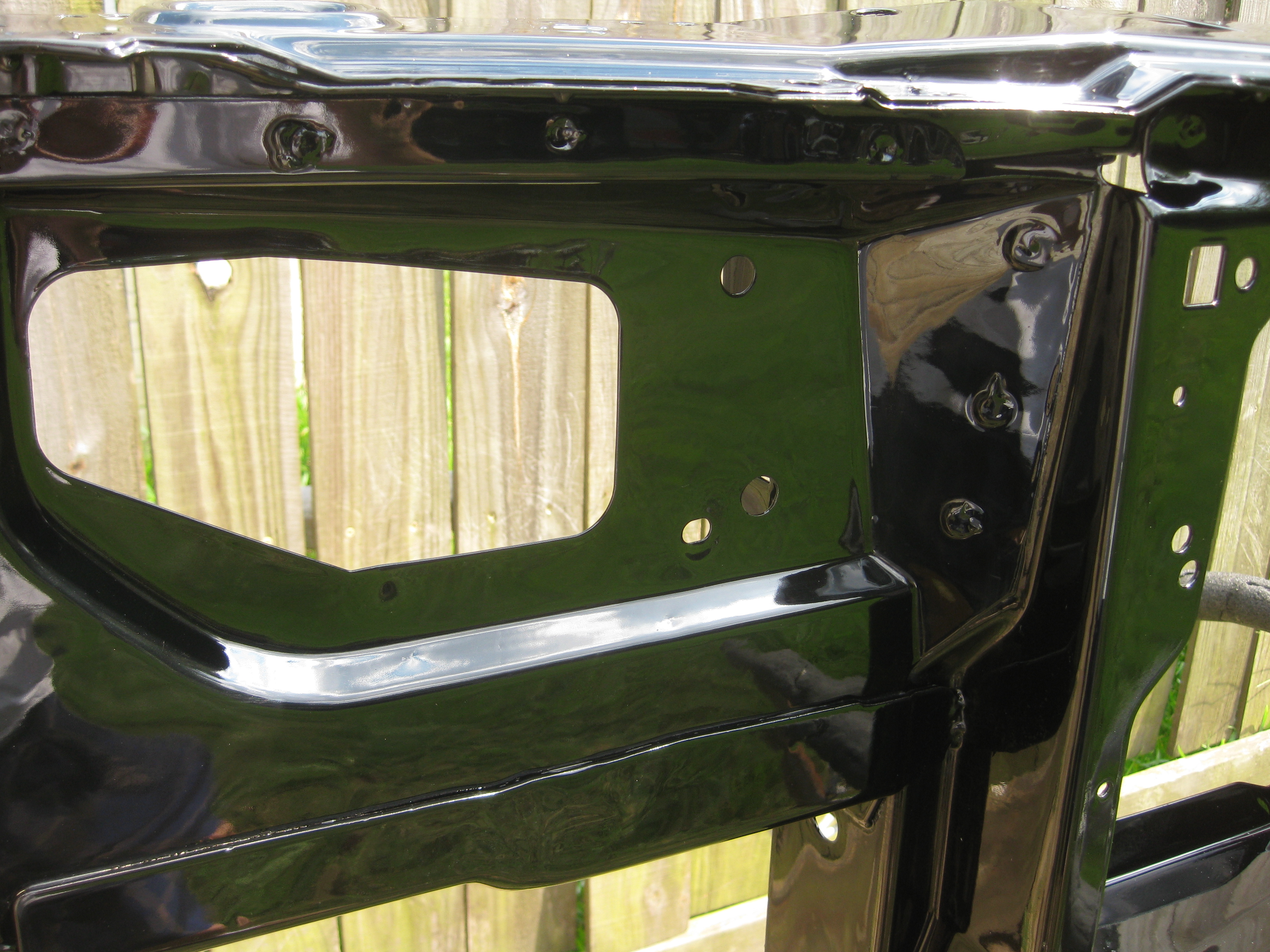 I'm in the middle of gathering all the lightweight aluminum body parts for this car. I have already purchased an aluminum front bumper support, aluminum hood, and lightweight hinges. I am waiting for delivery of those parts. I have located and struck a deal on the aluminum rear bumper support, but I need to wait until I get paid again, before I can pull the trigger. I will weigh all of the parts individually, and post up the results in a new thread, when the time comes to install them.