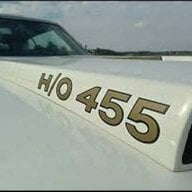 Jan 2, 2006
7,708
16,147
113
Anyone running an under-sink low-pressure Reverse Osmosis (RO) unit on their well water system? I've run RO units at a pharmaceutical plant before, but those things were monsters. Although, the principle of operation remains the same.
We normally get the local DHEC office to run the annual coliform/e-coli and pH/TDS test periodically on our well water. I know everyone says do it annually, but our TDS, and pH and bacteria (none detected) is always within spec for the last 17 years we've lived here and had the well dug (200 foot). pH has run about 6.7 and mostly PVC piping, and TDS runs around 25-30 ppm. Water is whole-house double filtered and clear with no odors/weird taste, but then again, that's what we're used to. We have NEVER shocked the well. Never saw a need to, really.
A few weeks ago I saw this well-maintenance video on blew-tube and the well expert on there was talking about every couple of years, just shock the well with bleach just to keep things in check. Then I ran into an ad about Simple Lab Tap Score certified water sample labs. A slew of minerals and heavy metal checks and everything for your well for like 169 bucks. I figured why not? If I wanted the heavy metals checked, DHEC would charge me out the wazoo for the same tests. It was already $75 for what they were currently doing.
So I do the Simple Lab test, and the ONLY thing that came back truly out of spec from EPA guidelines was the pH was a bit low at 5.71. Not horrible, but 6.5 is the low spec limit. Won't kill you, but acidic water can start eating on the piping and leeching out copper and other metals from the pipes and junk. Now, Simple Lab also pointed out that while there was no arsenic, or anything super bad, they had "recommended" limits on things like lead (measured level of 0.009 ppm, they recommend it should be zero), copper(0.830 ppm, they recommend 0.30), beryllium, uranium, and other heavy metals which our water went over slightly for their recommendations, but still within EPA limits. I was surprised to see iron, manganese, mercury, selinium, molybdenum, nitrates, and other junk was non-detectable, but I'll take it. TDS was 22.
Now, the problem really lies in when the wife actually saw the results of the tests. She went on and on about the pH needing to be fixed (no matter how I tried to tell her it wasn't that huge of a deal) and about the lead and other metals. So I got out my own pH strips, and checked the water and sure enough, it was deemed in the "below 6/above 5" range on the stick with the gold-ish color. She was certified as a wastewater operator years ago by DHEC so I couldn't fake her on the pH strips and metal contents. She was ok with DHEC's previous water tests because everything was "normal" so she didn't worry about it. But they didn't do a bunch of other tests and didn't have any recommended levels, they went by the state's standards. Since I don't have an actual pH meter, so the strips will have to do.
They did recommend an RO unit for the metals, but nothing for the pH.
So I started to research ways to bump the pH. A million different ways until I saw this Artesian RO unit from Home Master. It has a neutralizing filter in it that actually bumps the pH of the water up a tad. AND- the RO unit should clean up any concerns with the lead and other metals. TDS shouldn't be an issue at 22. Cripes, most RO units take out way more than that. The wife likes the idea of fixing the pH and filtering out metals, regardless of how miniscule. So I see this as a win-win. And since I get a 10% discount at Lowes, the price gets even better. Beats bottled water and gets her off my back. The better option would be to get a whole-house neutralizing filter for raising pH, but I can't find any that isn't less than $1000. And I'm not spending a grand just to bump up the water 1/2 of a pH point. Also, this RO unit doesn't have the UV sanitizer on it, although it's available. We've never had bacterial infestation, so I don't see the need for it as long as we're periodically testing for it and don't have any issues.
Here's the one that has been approved by my "manager". Has a permeate pump to reduce waste water, and a refrigerator kit to run to the ice-maker and water dispenser system on the fridge. My price to the door including tax and free shipping is $450 after my military discount.
Comments/suggestions welcome.