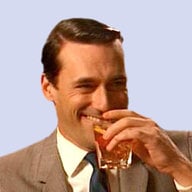 GP403
Administrator
Site Admin
Moderator
recommended by our March winner...
How about vehicles utilizing the most innovative mods/upgrades? The members here have some crazy fabrication skills. Always nice to see stuff like that being showcased.
So, if you have pix of you doing some furious cutting/welding/etc. , let's see them. Maybe a little vague but you get the idea.
Go!
I'll run entries for 4 days or until we have 8-10 entries more or less.
...and I know this was supposed to get posted Saturday night when I got back. Putting out fires since then basically. Ugh.)