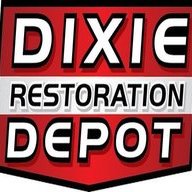 Greasemonkey
GBodyForum Sponsor
A recent post on the forum said, "all the T-top kits are the same, no matter who you buy from" and that some "shop in Taiwan makes those for everybody". We would like to respectfully correct the record since ours is the only kit to fit, function and look like factory GM pieces. A lot of time and money has gone into making ours as close to OEM as possible. All of our up-front R&D ensures a faster, easier and less costly installation. Each piece was modeled directly from a GM original. Our kit is made from heavy gauge steel with a durable powder coat finish for OE appearance and protection from corrosion & UV light.
There is a less expensive kit available that is made from stainless steel. We could sell that kit, but since the fit leaves much to be desired, we decided to stick with our own. Neither the center plate nor the T-ridge in the less expensive kit has the correct curvature, which makes installation more difficult and the finished product look considerably worse. The heavier gauge steel in our kit makes the pieces more rigid and holds the correct curvature without looking wavy after installation.
General Motors designed the T-tops a certain way, and that should not be modified to save a few bucks. The small amount of extra money makes the installation easier and the finished product look like it just rolled off the GM assembly line. If that isn't enough, our kit is made entirely in the USA. No, our kit is not stainless, but the powder coating process we use will withstand the test of time. While we don't expect your collector car to spend the next 30 years exposed to the weather, our coating will certainly hold up to all that mother nature can deliver.
The final and most important point might be that we believe in our kit and we stand behind it. Should any problems arise, or if you have any questions during install, technical support is only a phone call or an email away.