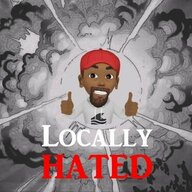 Royal Smart Person
Thread starter
I was running the engine earlier and the engine suddenly stalled on me and won't crank over or even power on anything.

When I turn the key in the "ON" position, my gauges don't light up, my radio isn't powering on, and my starter doesn't crank over the engine, no clicking or anything. I'm assuming no power is going to the HEI distributor either.

Battery is good, and power is at the starters big stud, but no power at the solenoid wire when the key is turned to start the motor. Using a screwdriver and touching the power stud and solenoid stud on the starter, cranks the engine but doesn't fire due to no power at the distributor...

Checked all of the fuses for these things effected and none are blown...

My starter solenoid wire has no fusible link in the wiring, but the car has been starting up and things have been powering on normally without it since I replaced the wire about a couple months ago. Doubt the problem is due to having no fusible link at the start of solenoid wire.

Right before I got it started this morning, I was having issues and thinking it was the battery being dead so I attempted to jump it and still didn't get any power at the accessories or starter.. I had a friend randomly turn the key and it started the engine but then the engine stalled after about 2 minutes of running.

Thinking maybe the ignition switch is bad and needs replaced...