I was at SGMP last weekend with my buddy Paolo Giust and his 1969 Camaro "Black Betty"
We were competing for "Duck's Sweet 16" $101,000.00 to win.
We qualified 13th out of 34 with the fastest RVW (Radial vs The World) cars on the planet!
Jason Carter (owner) and Mark Micke (driver) out ran us in the semifinals...AGAIN!!! They beet us in Florida in January...also in the semifinals.
They went on to win the event but also smashed the ET and MPH records going 3.62 / 221mph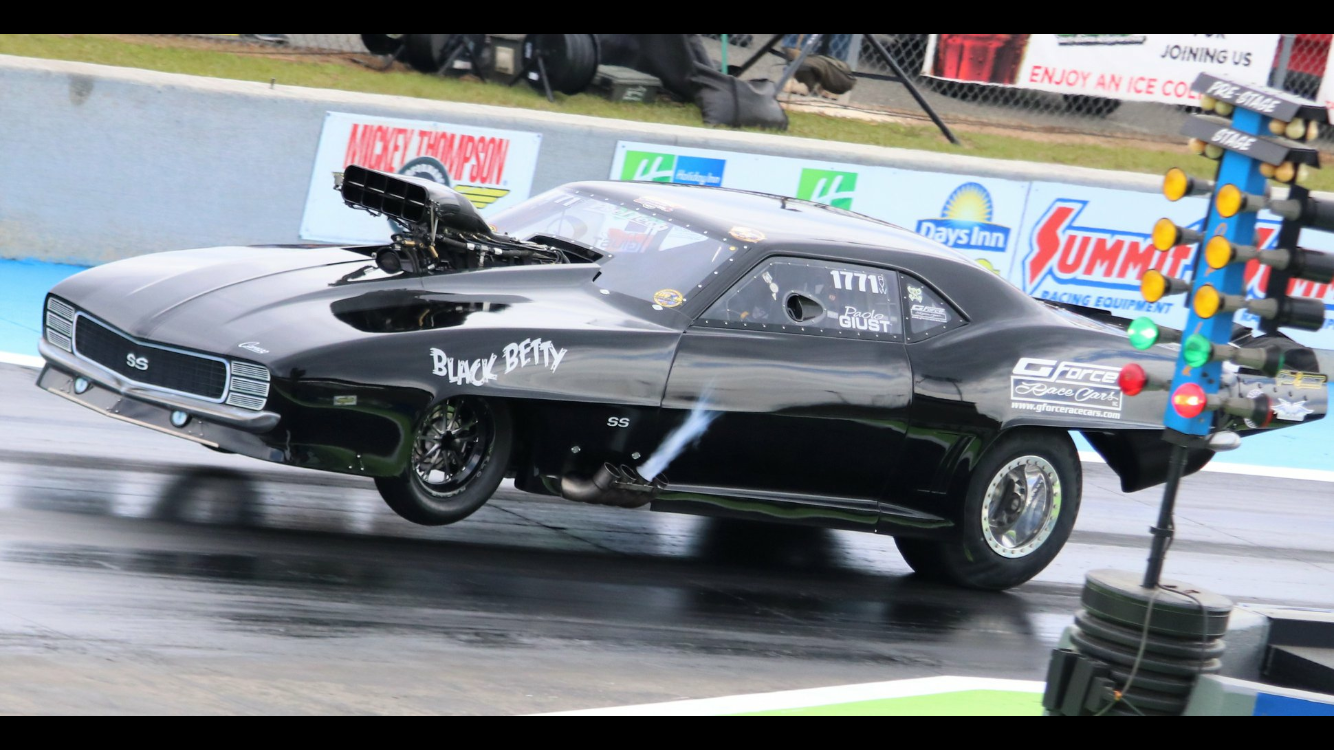 4

3