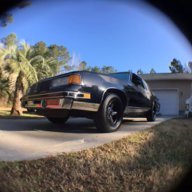 Kwik_Cutty88
Moderator
Moderator
I'll have to take some time to figure out the balancing act (time and cash) between my Cutlass and my new wheels.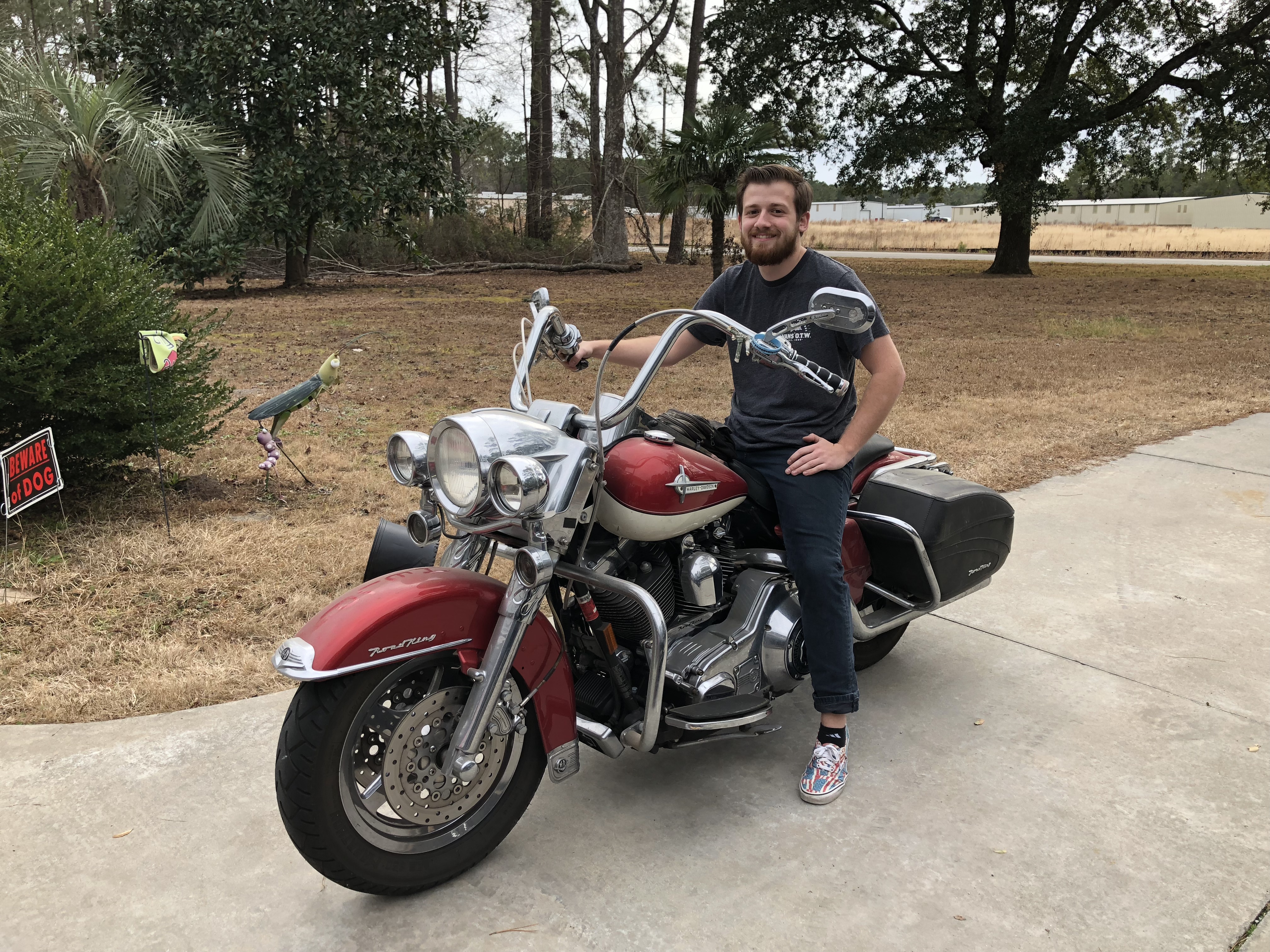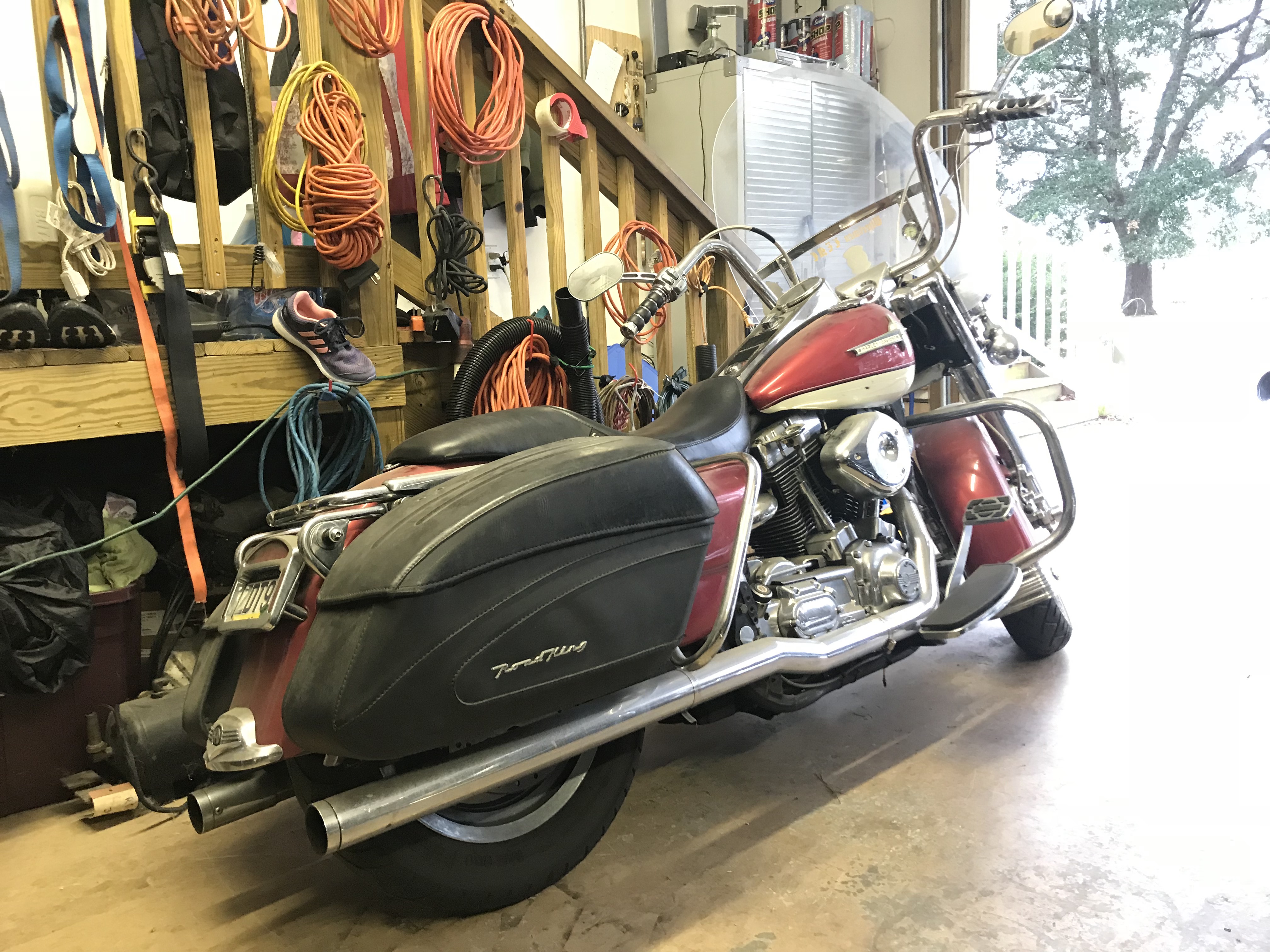 A great family friend gave me this motorcycle about a week ago. It is a 2002 Harley-Davidson Road King. I was totally blown away. I still am not sure what to think. He said "I can't ride it anymore, I know I won't get a whole lot of money for it, and I want it to go to someone that will appreciate it. It would make me happy to give it to you." To be honest it brought a tear to my eye.
The run down:
Basically his health declined in the past 2 years. He had 3 bikes, 2 of which I detailed, 1 has sold so far. This particular bike has been in storage for 6 years. They put a battery in it, it started right up on 6 year old gas and rode to my house. For now the to do list is:
-a rear tire
-fresh fluids
-fuel filter
-air cleaner
-put some miles on it!
Later on I'd like to change the handlebars back to stock, change the grips, do a lowering kit, and some other little things here and there. You know how that goes (of course I already started tearing it down to clean and check things over!)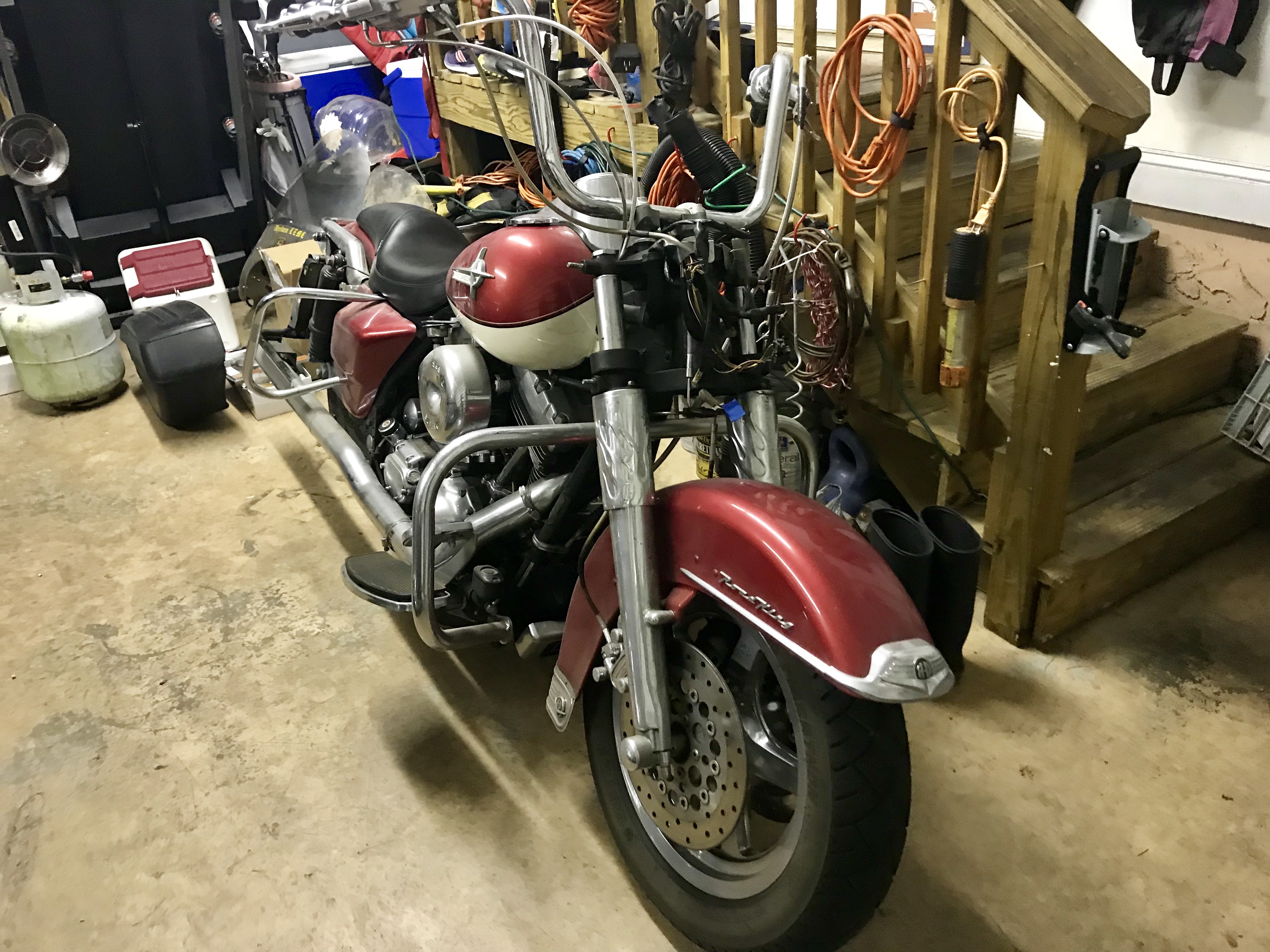 It has a 95" upgrade kit, 6 speed conversion, different wheels, chrome lower fork tubes, chrome calipers, Lepera seat (not sure if I'm sold on it yet), mini apes (not my style, plus they are 6" wider than stock) and some other odds and ends.
Regardless, I am still blown away. He put almost 80k miles on this bike riding anywhere and everywhere, and I'll continue doing the same. I got my motorcycle endorsement in July, and hopped on my dad's 2010 Road Glide. I was sort of considering a Harley before, but I fell in love with the power band, and the riding position, it really sealed the deal for me.
I know I've got to do something special for him, I'm thinking an all expenses paid trip to an NHRA event in charlotte sometime this year. Its the least I can do!
Last edited: