Hey everybody, and thanks for checking out my build thread! If you haven't seen my intro thread, check out
https://gbodyforum.com/threads/im-n...havent-properly-said-hello.76114/#post-814362
, which will tell a bit of this car's story, as well as give some idea of what the direction is for the car. And while I'm sad it's taken so many damn years to get to the point of actually working on and progressing the car, I couldn't be more excited to finally start wrenching on the ol' girl again. The probability of this being a, "Wow, look at how much stuff this guy got done!" thread is very low, but I hope you'll stick around to follow the progress. In my intro thread I laid out a soft goal of having the car "done" by time I'm 40 (I'll turn 38 in 6 days), but that's probably quite ambitious.
Since posting the aformentioned intro thread in December of last year, a few life changes have happened to me and my family:
- January 2020: My wife and I bought a new (to us) house, and spent 9 months rehabbing it. Fortunately the new house has a FANTASTIC garage.
- March 2020: The COVID-19 pandemic caused my work as a touring musician to essentially cease completely.
- November 2020: We welcomed our 2nd child into the world!
Getting back to the car, here's what's happened over the last couple weeks:
Nov. 1, 2020: Bernadine loaded up and ready for the ride from my Mom's house to mine.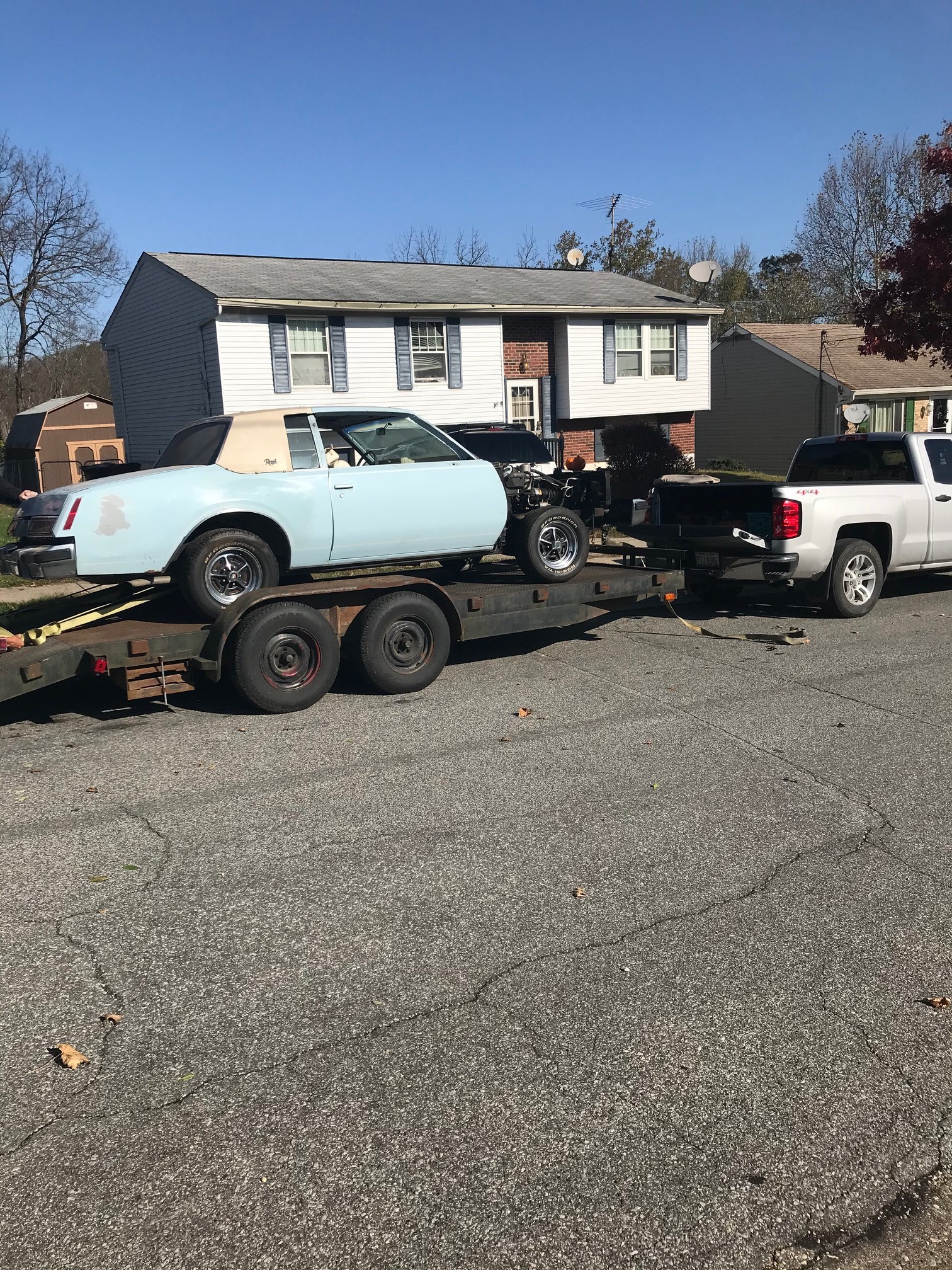 Nov. 3, 2020: All remaining front end sheet metal removed, front bumper/bumper shocks removed, A/C compressor, dryer, condenser, etc., removed, core support removed, forward light & engine harnesses removed.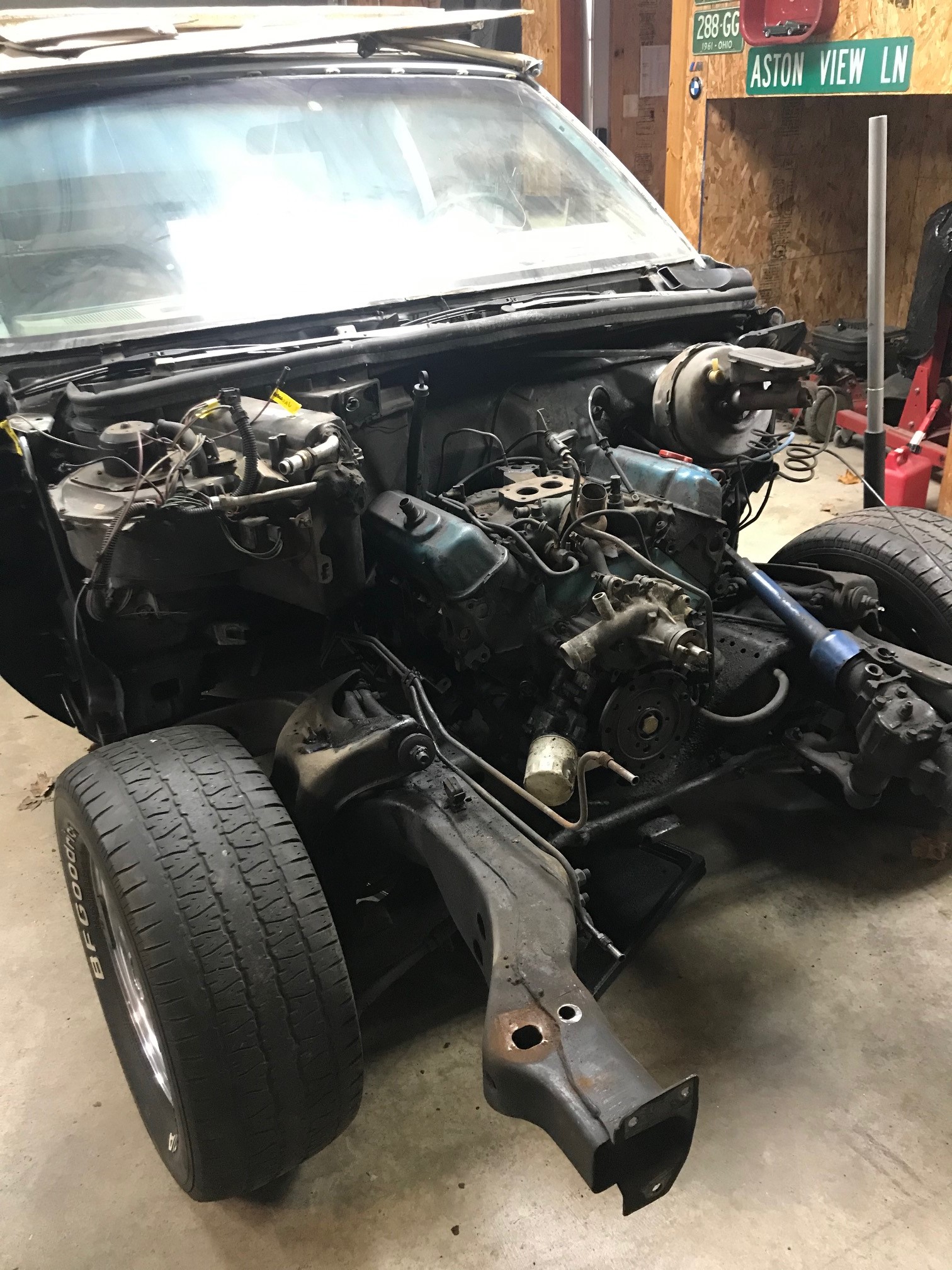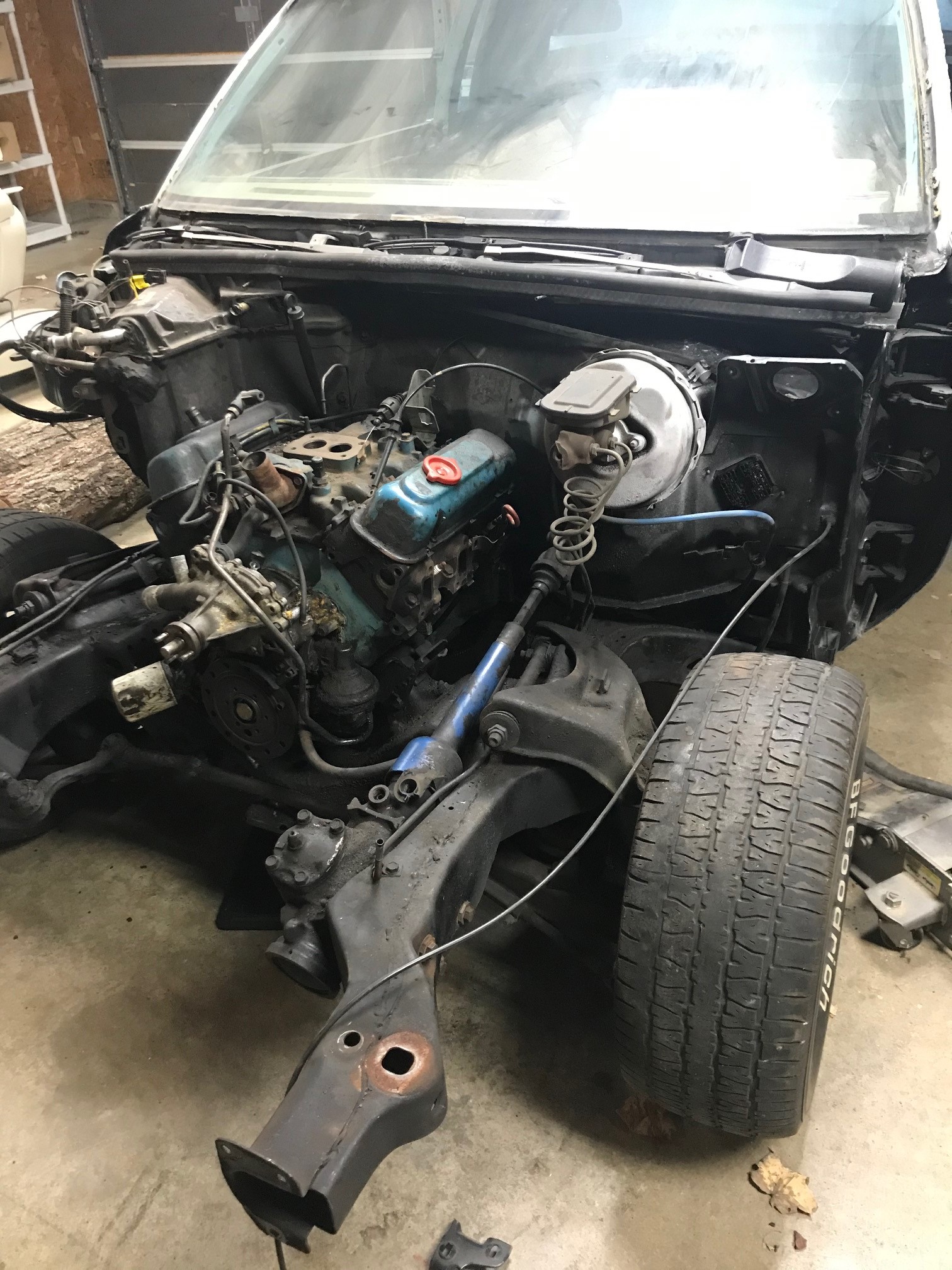 Nov. 12, 2000: rear bumper/bumper shocks removed, gas tank and straps removed, exhaust removed, tail lights & tail light harness removed.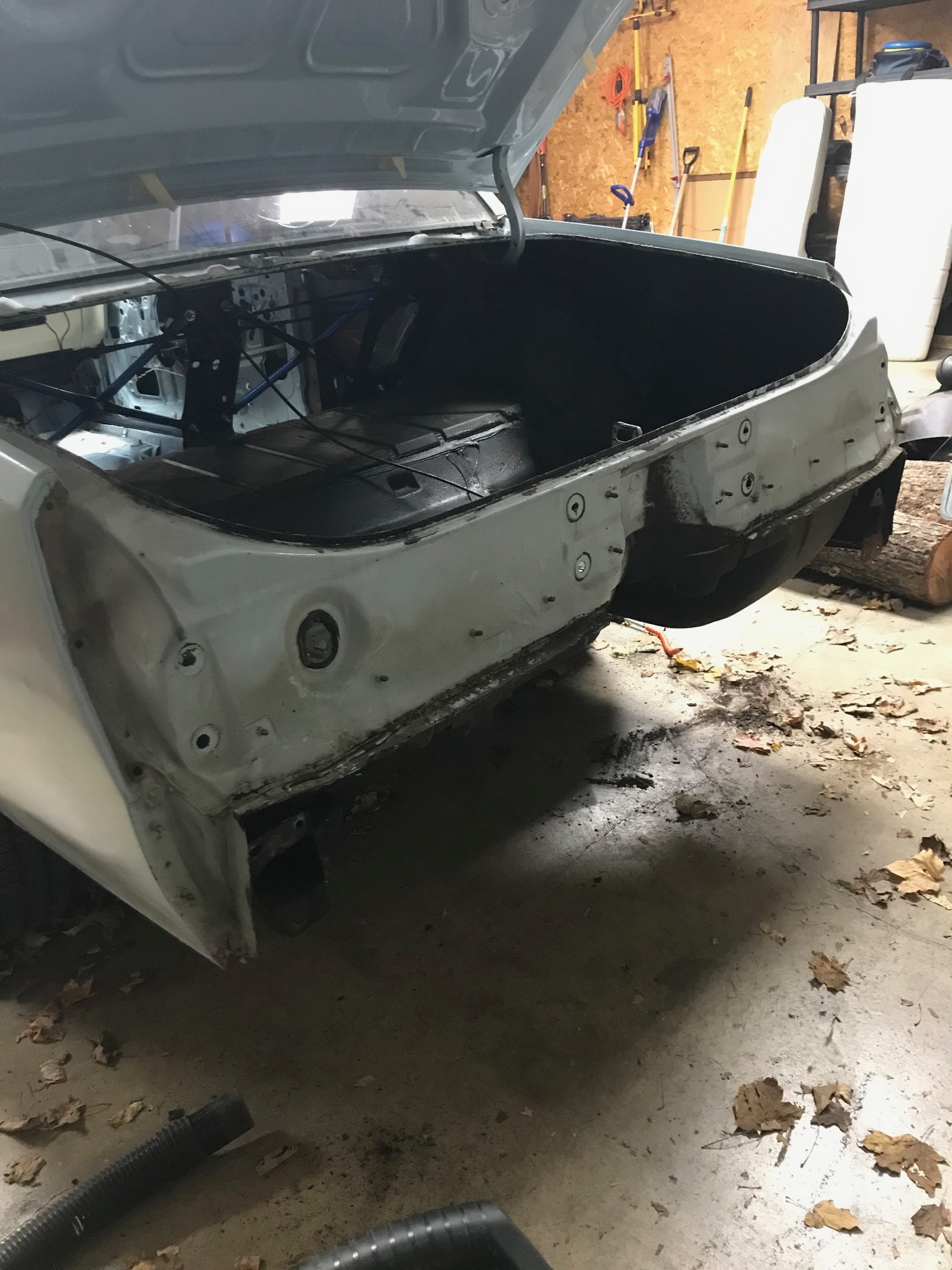 Nov. 15, 2020: front & rear seats removed, carpet removed.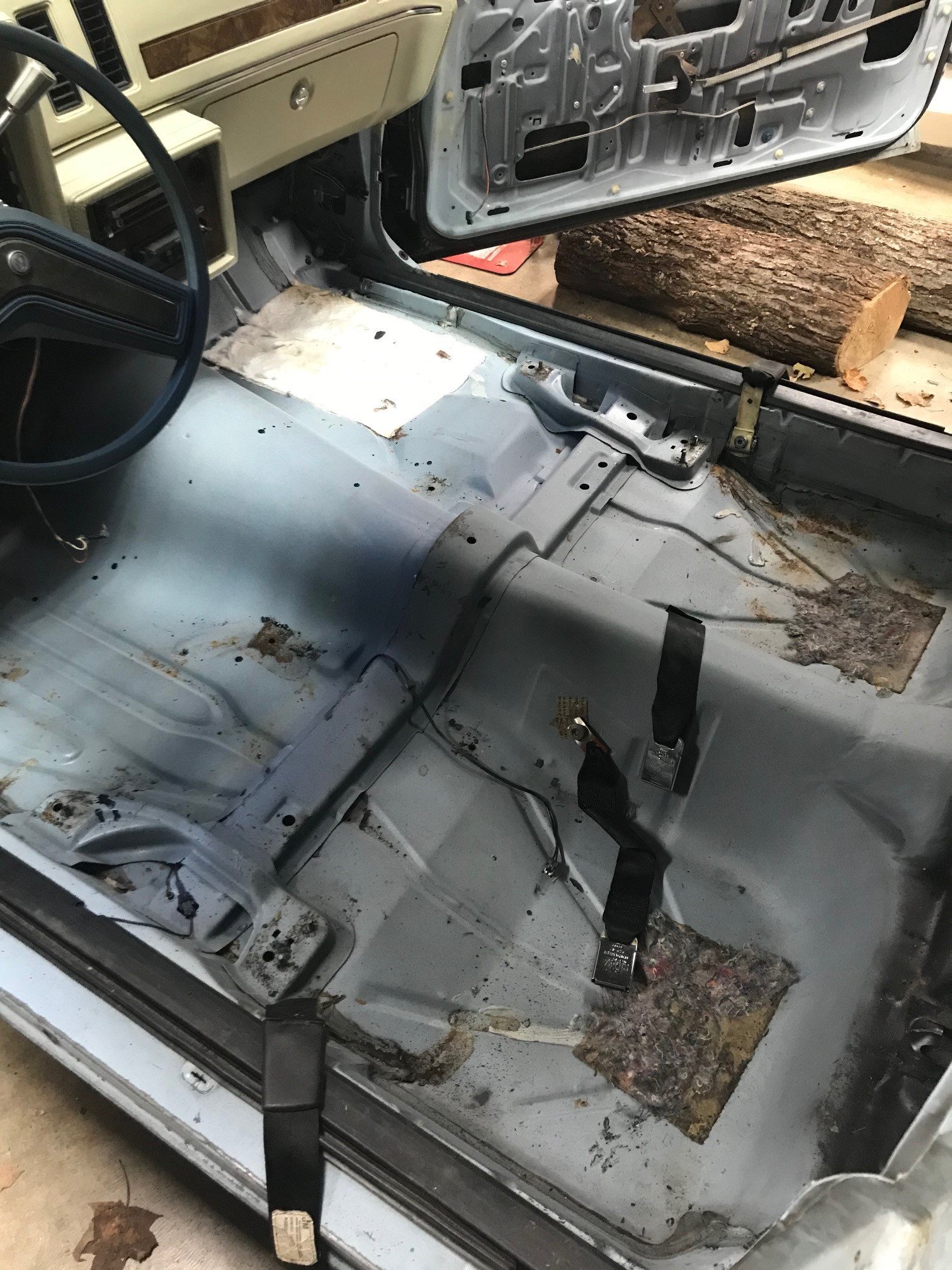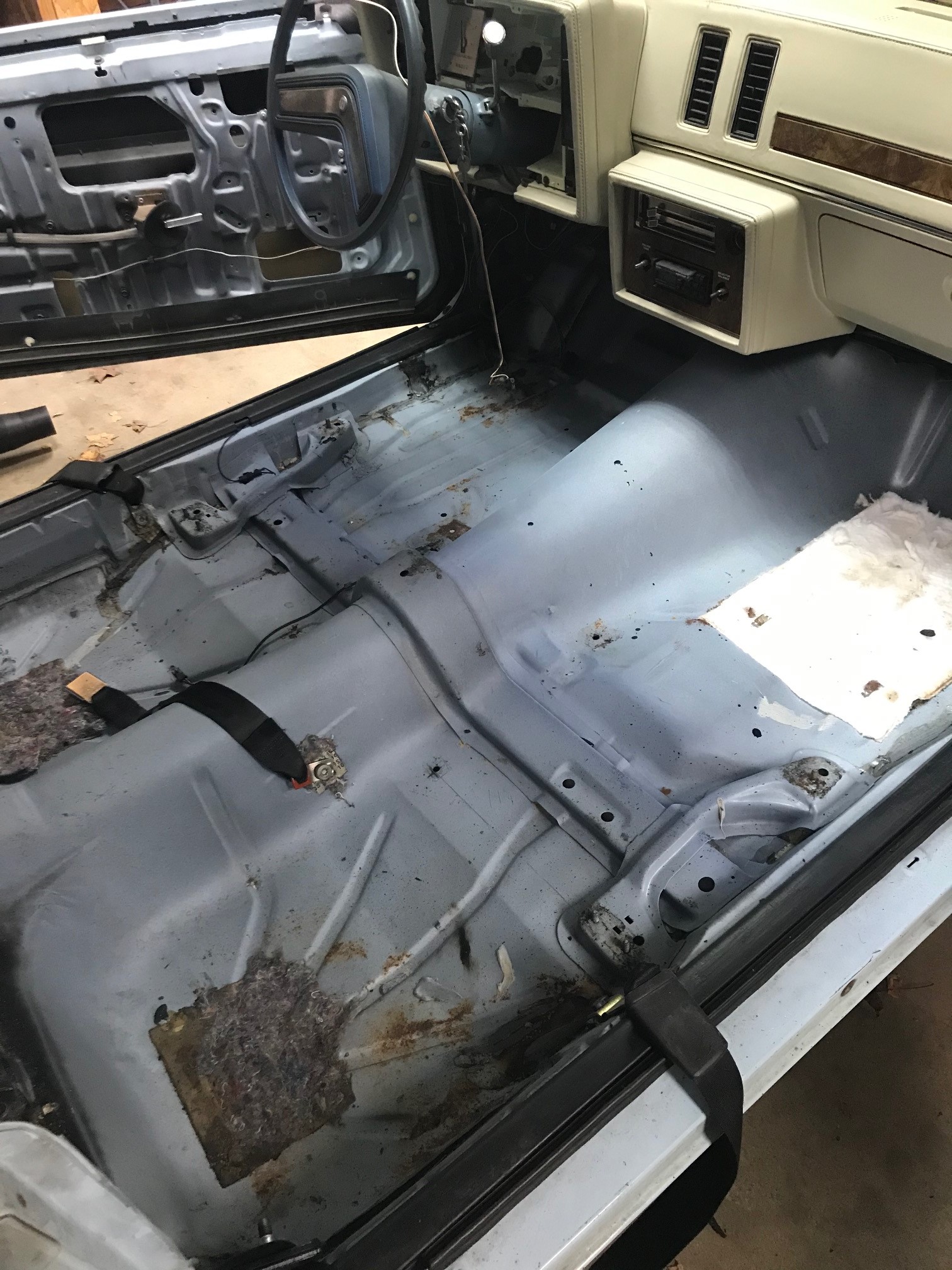 In the next week or so I plan to remove any remaining items tying the body to the frame so I can get the body in the air & assess the rust issues that'll need to be taken care of. As you can see in the pictures above, the floors are essentially perfect, and the trunk floor looks just as good. The problem areas are as follows:
- bottom portion of both rear inner wheelhouses
- small section between inner wheelhouse & rear seat body bracing, both sides
- the part that rests on the #5 frame bushing (behind reat seat sheet metal, under trunk floor "shelf" sheet metal) on passenger side, possibly driver side as well
- small sections behind/around rear wheel openings/lips on both sides
- bottom rear of front driver side inner fender
Last edited: