I was looking to get a bigger tractor for my bushhogging business and seen a guy with a big *ss Massey Ferguson 265, and he mentioned trades so I offered up my Bonneville, and he was kinda interested, but then i took a shot and offered up my little Mitsubishi i was trying to sell with my 4 ft bush hog and he jumped on it.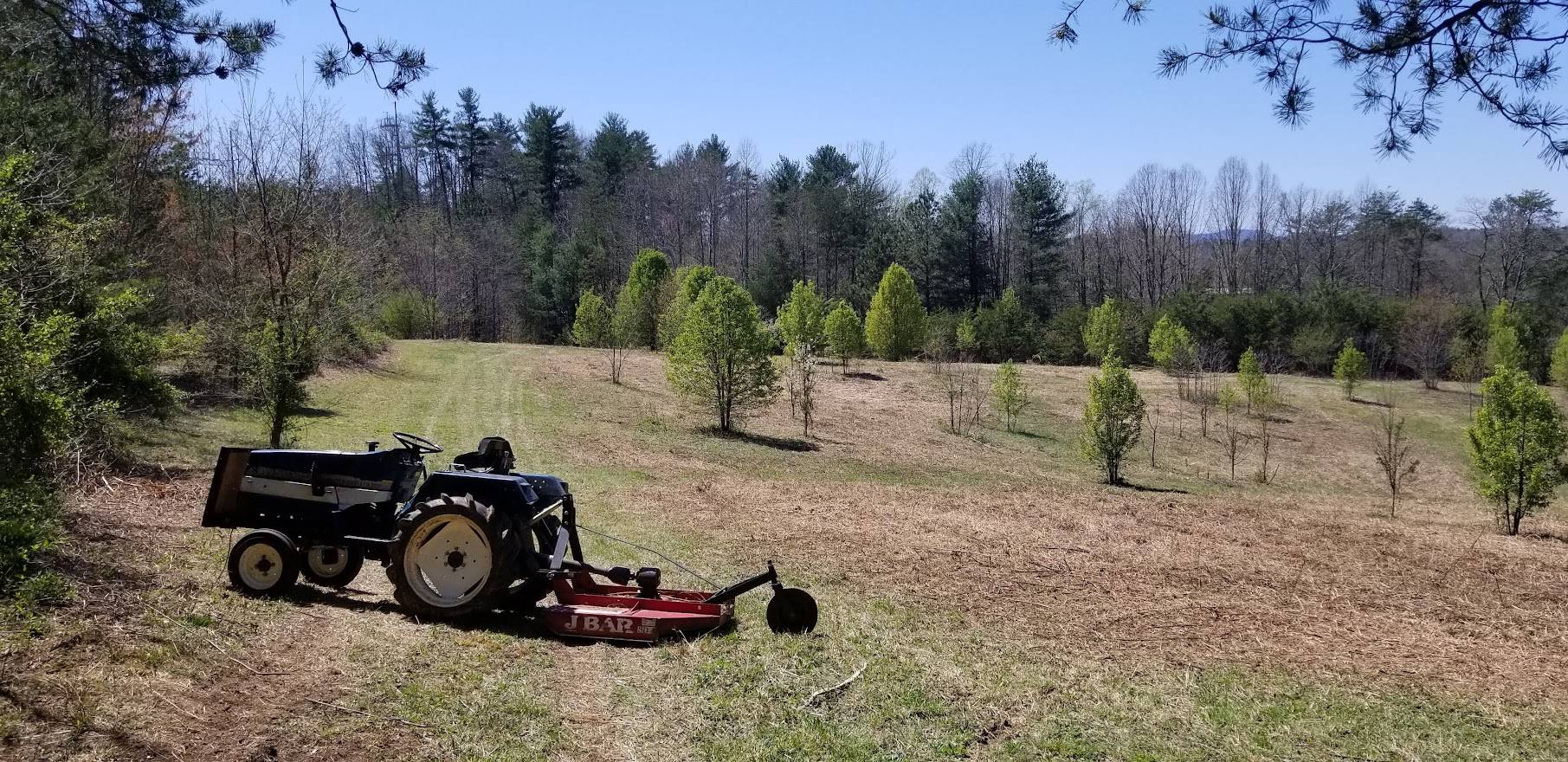 So I drove 3 hours away with my tractor not knowing if the guy would really be interested and he was , so I loaded up the 7 thousand pound Massey and pulled her *ss home . she needed a clutch due to an oil leak from the trans. so i got to work pulling her apart.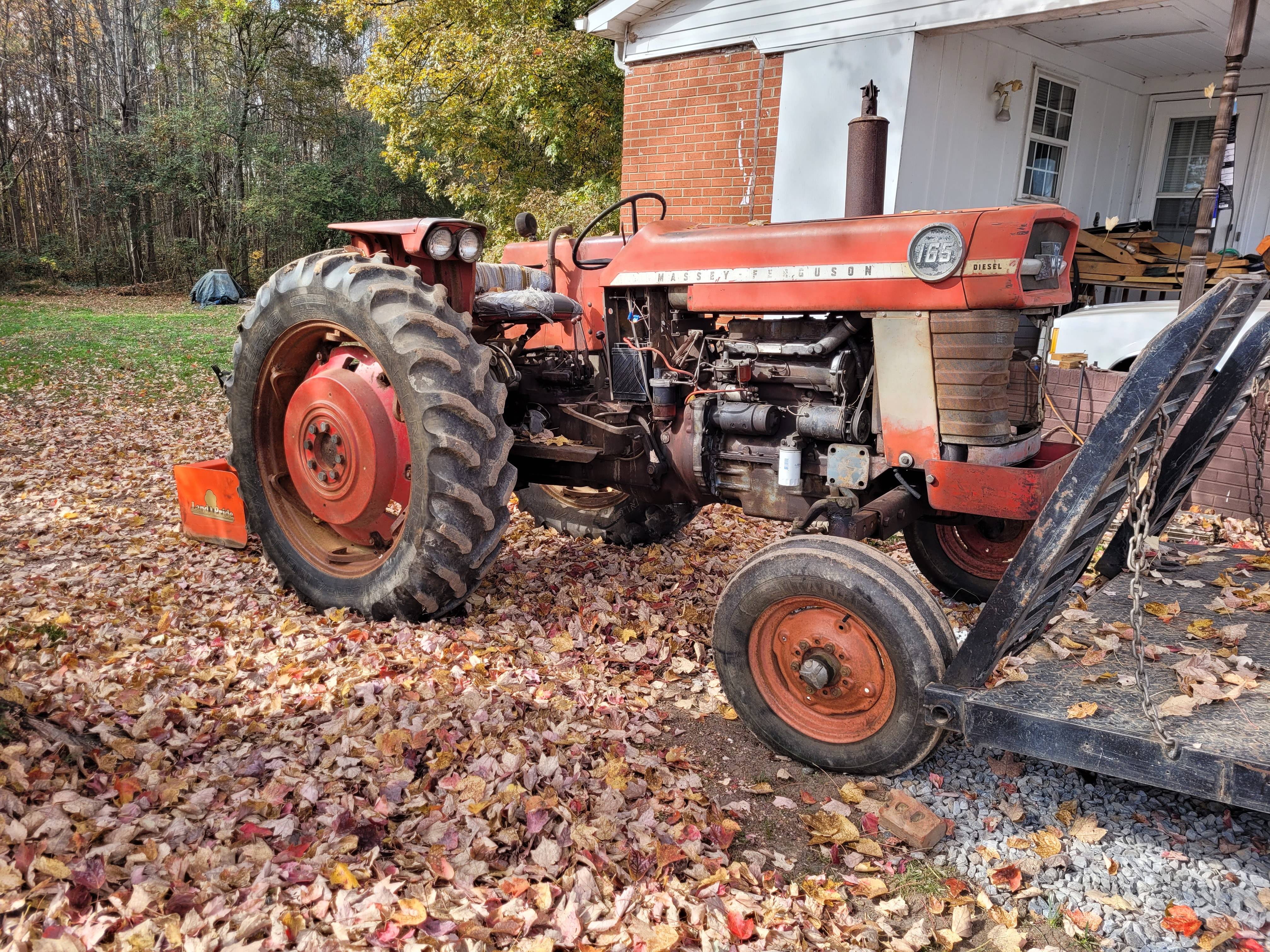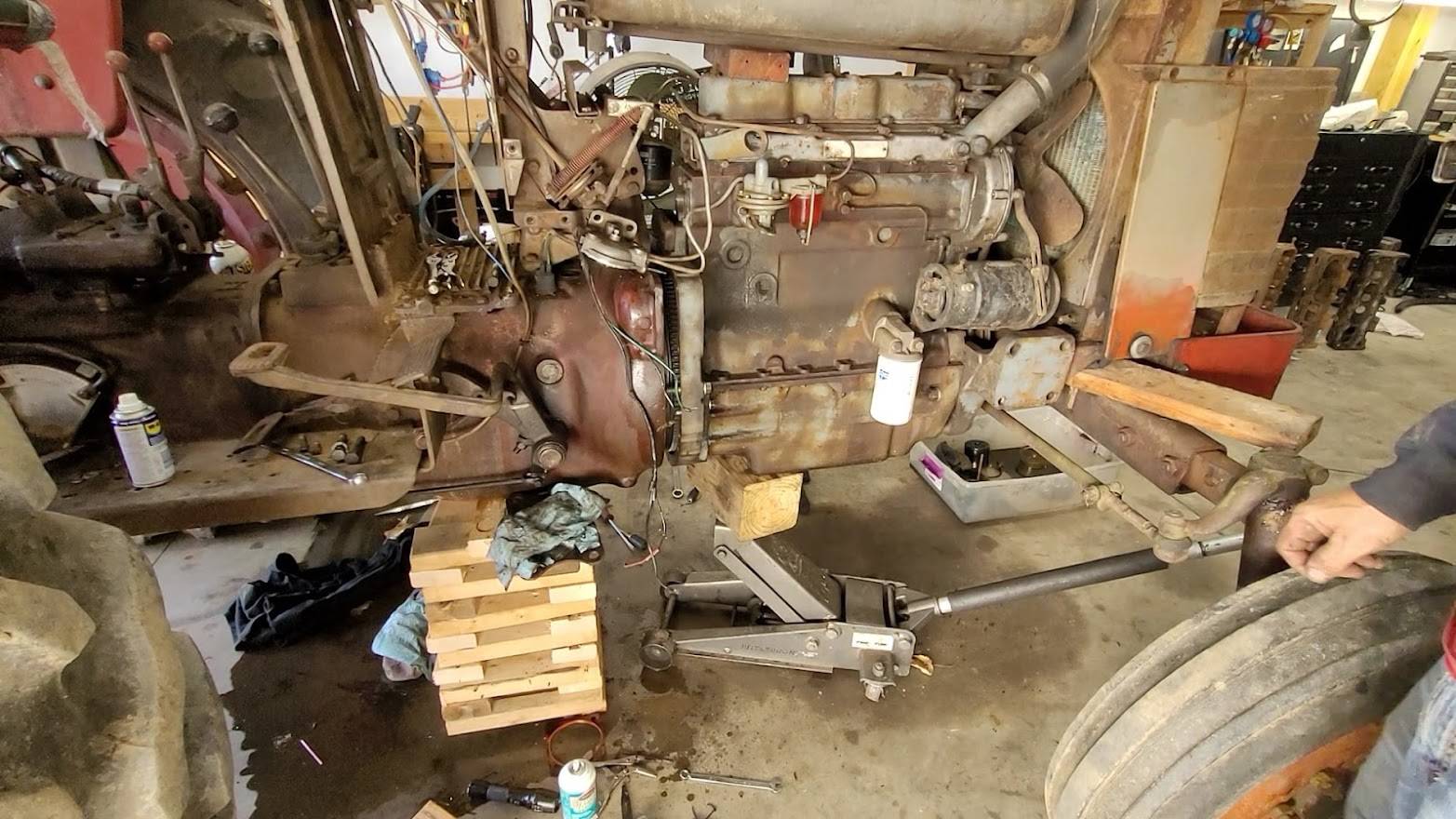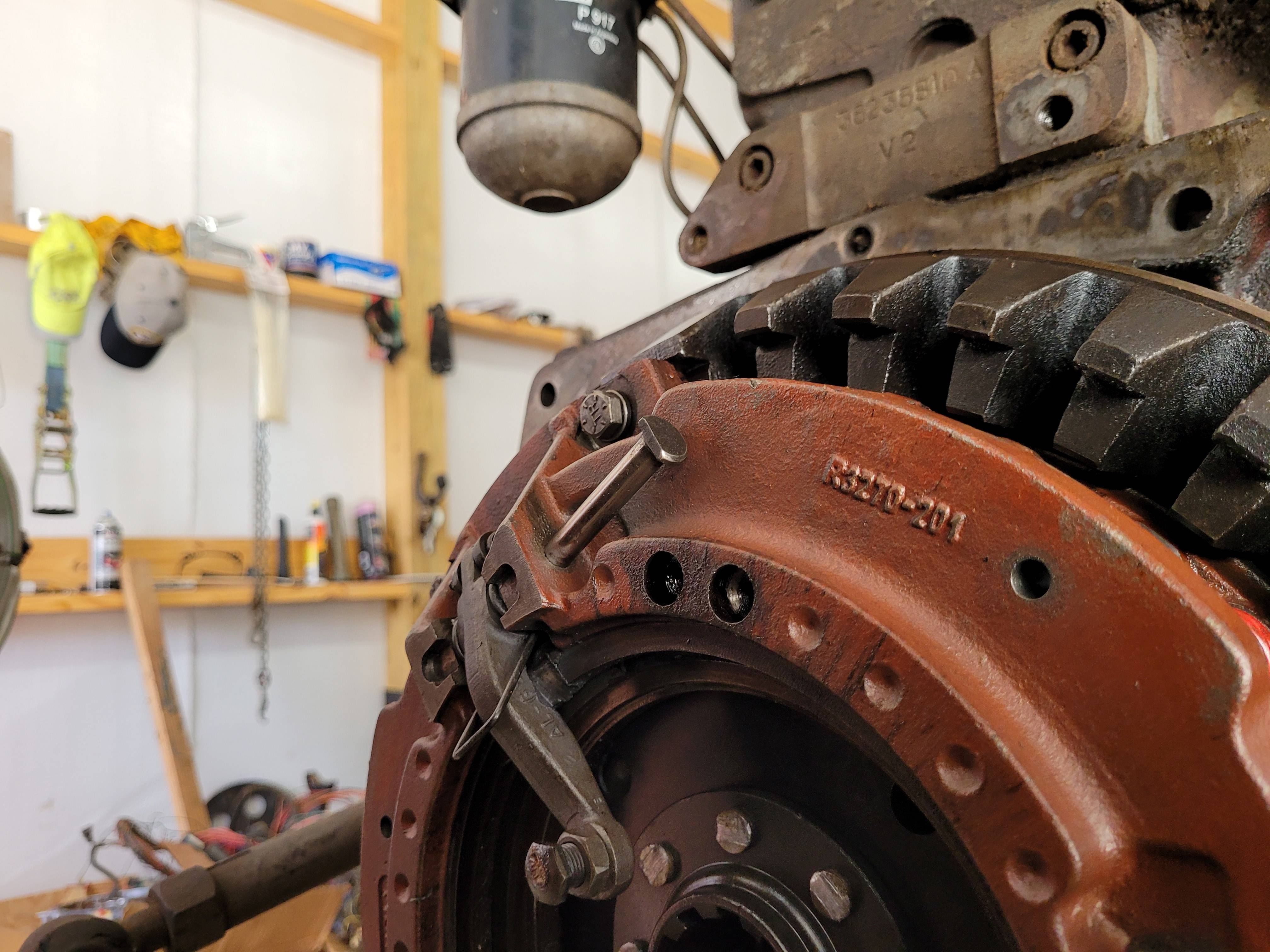 Found that Pin that is hanging out , it was in the bottom of the bell housing, and the anti rattle spring you see hanging out was broken. Turned out they didnt put washer on the ends before the cotter keys and then rattling against the cast iron pressure plate they just wore away. had another pin on the bottom that wasnt far from coming out.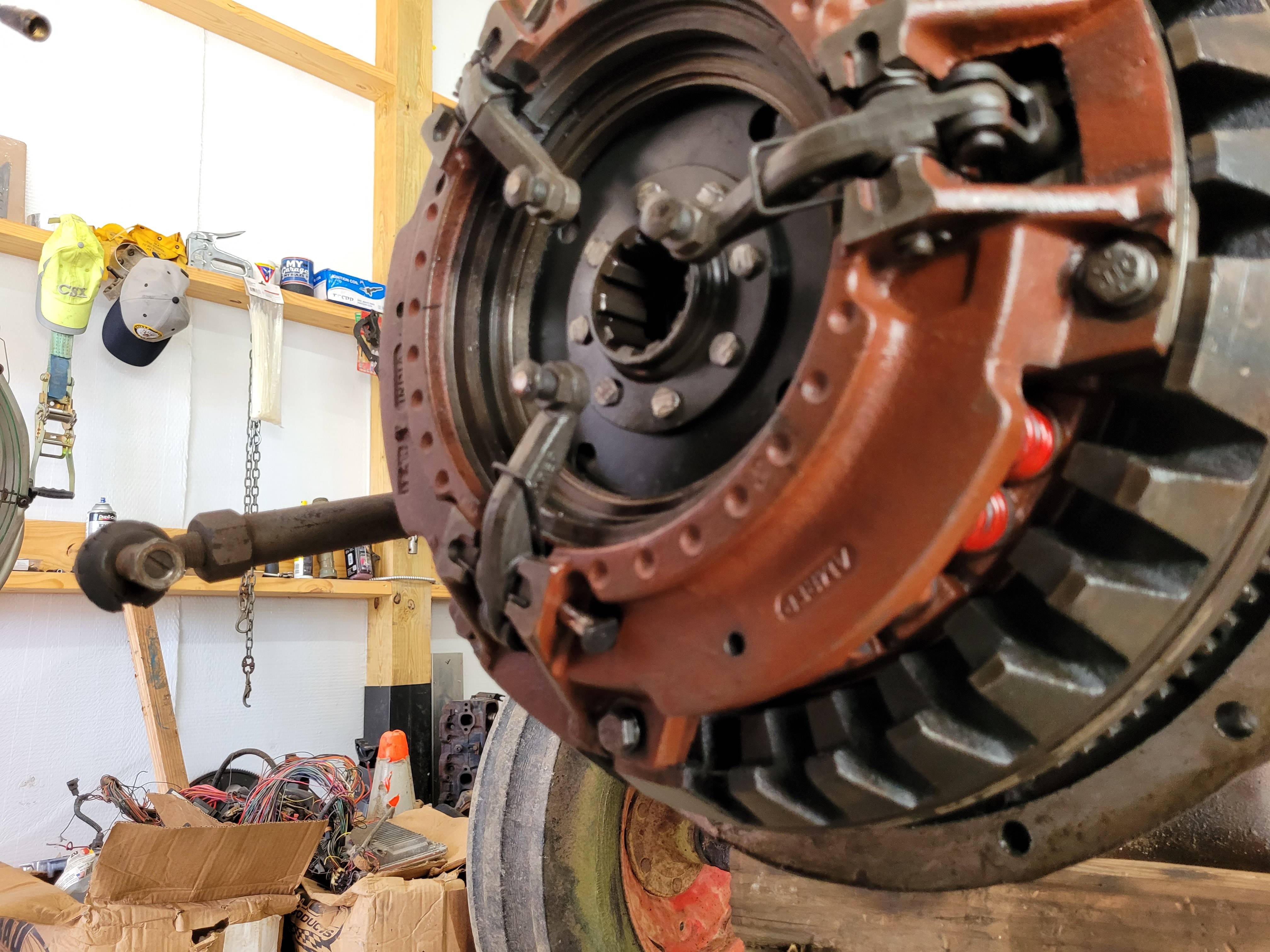 so i ordered up 2 new clutch disc and cleaned everything up, ordered some new anti-rattle springs and got her put back together and resealed the input housing with new sealing rings for the multi power control unit and found the feed line for the multipower unit was loose and that had been spraying hydraulic fluid into the bell housing. so now shes all sealed up and back in operation.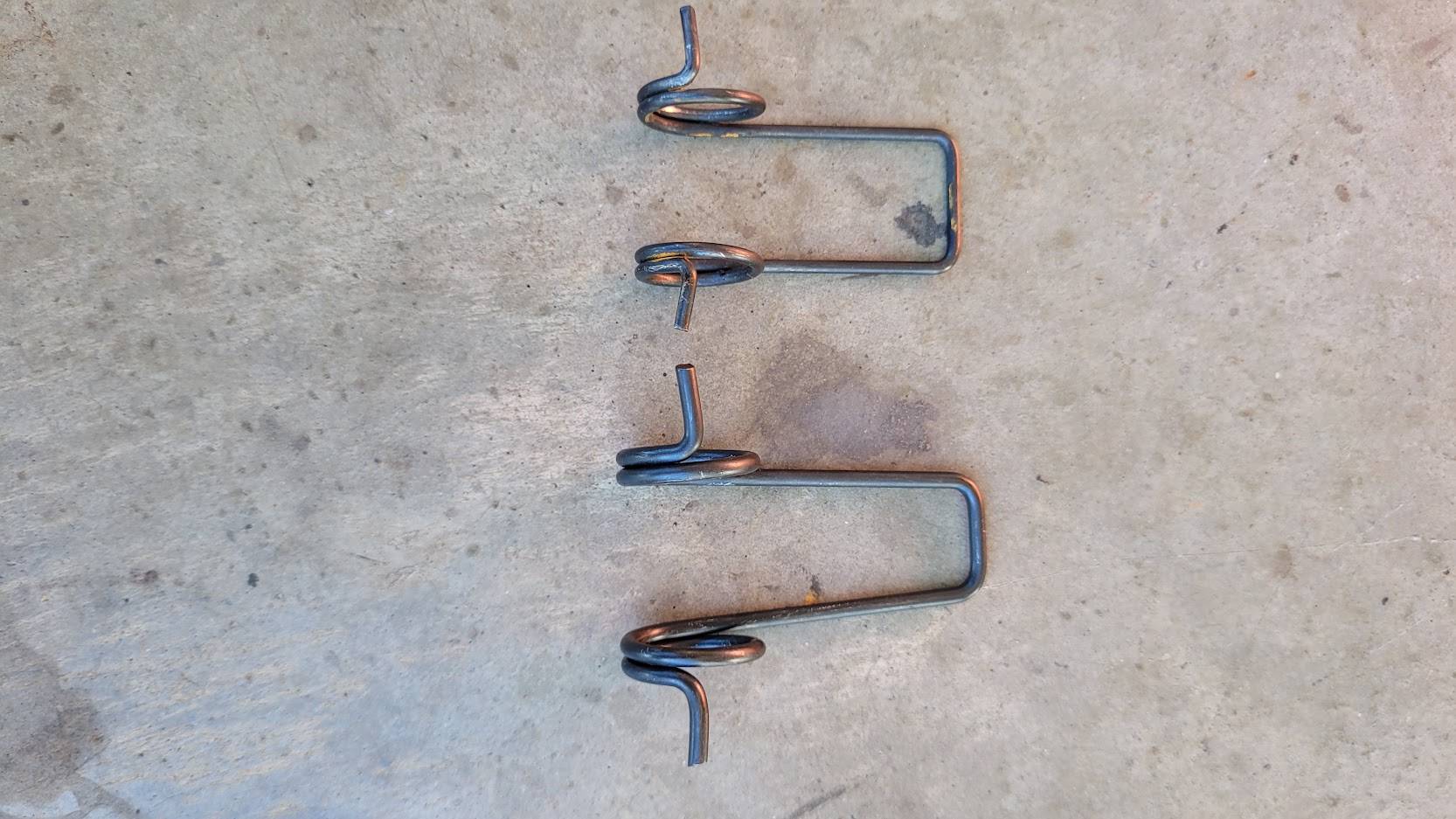 replacement springs on the bottom.