Good evening!! OKAY SO, Day 739 of borrowing my buddies lift. This is where I'm stuck this time. I've decided to wait on installing the transmission T56 to the back of the 454 until I run all the brake lines back to the 9"... which is already installed and fine, but now the headers are going in. I am installing Hooker 2455 painted headers... I didn't want to get the coated ones because I wanted to wrap them. SO! First question... Has anyone wrapped their 2455's successfully and fit them into the Monte, just because I know it is a really tight fit as it is.
Second question, I seem to have some factory style motor mounts on the 454 which was a crate engine Generation 5 big block, but I do not know what year they are from or if they are big block or small block or whatever. I jacked up one side of the engine and the header would fit beautifully if the engine mount wasn't getting in the way, I need about another 1-1 1/5" of clearance. What motor mounts have you guys used successfully that would clear the way for the headers and hold the engine well enough?
Oil Pan - After looking at the dust shield and flywheel and clutch pack I realize I will no longer be able to do an oil change with this car unless I step up and change the oil pan, but I remember reading somewhere that the oil pan is specific to work with a mini starter and the 2455 headers and a t56 swap... but I cannot remember where! Does anyone have a big block with a stick and the rest of these components and what oil pan actually works?
Thank you!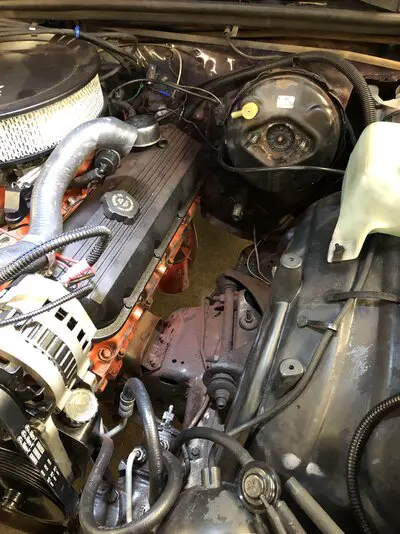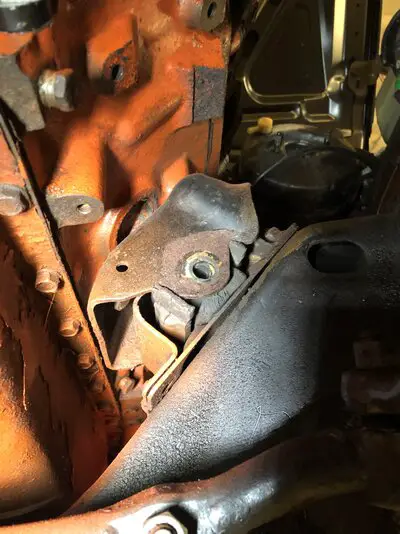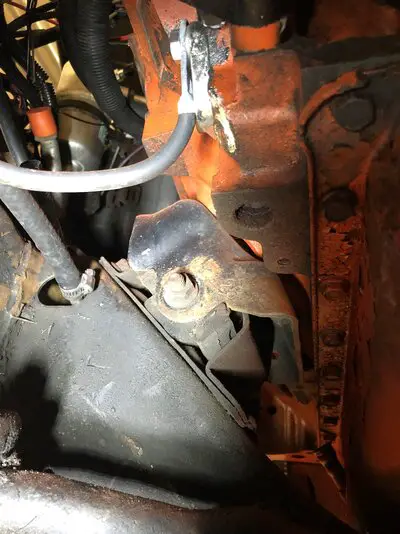 Last edited: