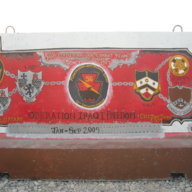 pagrunt
Comic Book Super Hero
I finally got word there'll be another Parts A Rama this weekend, 14-16 June. Thought it was going to be the Big Butler Swap Meet like last year but looks like they were able to change it back. Gates open at 7 AM, $8 a head, 12 & under free.
http://www.bigbutlerpartsarama.com/
I'll be there Saturday with the Jr. mechanic spending my Monte money on his Hot Wheels.