Hey guys, I had to replace my brake vacuum booster on my '86 el camino and now the brake pedal barely, just barely, doesn't return far enough to the sensor and my brake lights are staying on. Here's a picture of the situation.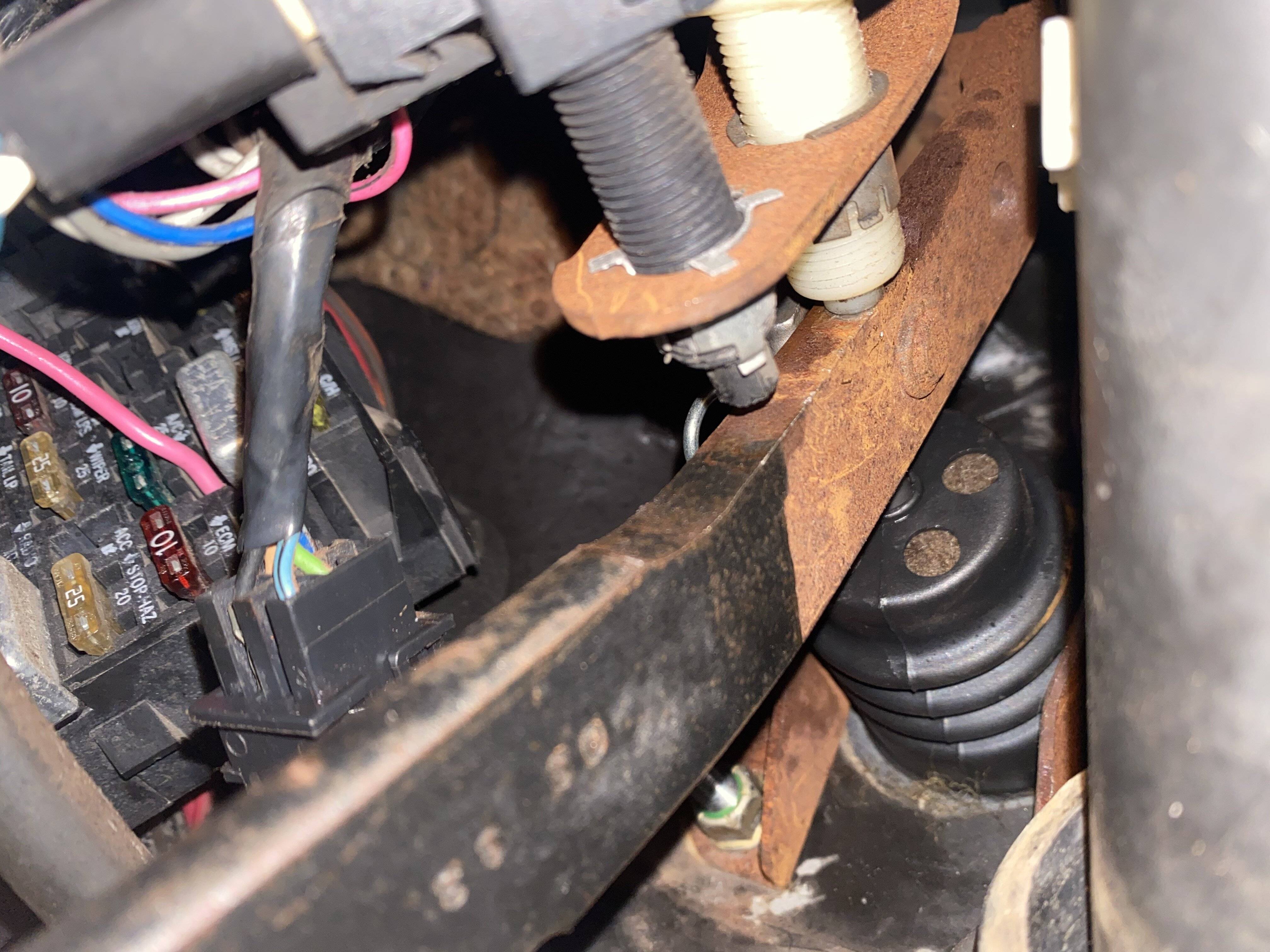 The white thing is the brake light sensor. does anybody know if it's position can be adjusted? seems like it maybe could thread or move forward or backwards?
Any other ideas for how to fix this issue?
Thanks