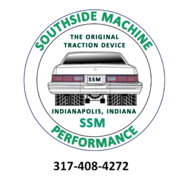 SOUTHSIDE MACHINE PERFORMANCE
GBodyForum Sponsor
Just wanted to put this out there for anyone who hasn't been to our site or familiar with what we can do here at the shop. We have all the parts needed to build your own trailing arms. Perfect for the "do it your self" guys.
BUILD PROFESSIONAL LOOKING ARMS WITH OUR SOUTHSIDE MACHINE PERFORMANCE SERIES BUILDER PARTS KITS!
​
SINGLE AND DOUBLE ADJUSTABLE ARMS ARE EASIER TO BUILD AND NOT EXPENSIVE!
​