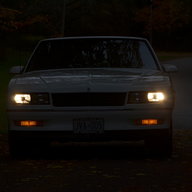 ed1948
Royal Smart Person
I have rented a U Haul trailer to pick up my VW.
The 2006 Sierra 1500 has the factory tow option for around 7000 lbs. If in the future I decide to look for trailers, what specs should I consider. At minimum it would need to haul my Monte Carlo. Why do some trailers have the tandems set back towards the rear while others are more centrally located? I would also repurpose the trailer into a box trailer for hauling boxes, lumber etc.
If you have or have had a trailer did you have any regrets or made a different choice? I'm trying to educate myself by learning from other's mistakes or not.
Last edited: