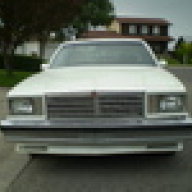 O. D. Showtime
Comic Book Super Hero
O.D, I got your message, and unfortunately, that's not what I'm referring to.

Sorry for the delay; that life thing intervened again. Anywho, this is what I am looking for

View attachment 108093 View attachment 108094

It sandwiches the dash plastic.
Not a problem. I wondered if the Pontiac might be different.
Weather is smarting right up this week, I'm pretty sure I'm going to hit the out of town wrecker next weekend so I can check the one in that 78 Grand Am for you.