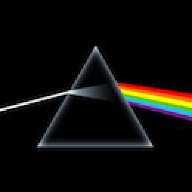 kornball426
Royal Smart Person
Not just the cars, but to the forums too.

Hey everyone it's been a very long time since I've posted anything on this site, I sold my Regal back in 2011 and haven't had a G-body since. However I'm picking up an El Camino in the next few days hopefully so I can haul stuff that's too big and or filthy to fit in my daily driver, and of course to hot rod it. I've been planning this for a while, however I'm still not rich like I was hoping I'd be by now, so I'm trying to do everything as cheap as I can within reason. Haha.

Even though I don't have the car yet, so far I picked up a bolt in Strange 31 spline 9 inch with wilwood disc brakes and aluminum center section (unfortunately it has a spool in it, going to have to get a posi). I wouldn't have paid full price for it from Strange but I got it for about what a complete 8.5 10 bolt is going for these days so I thought it seemed like a good deal. Guy who sold it to me said it's been in multiple cars but has never actually been run (it looks brand new other than some surface rust on the rotors so I believe it). It came with UMI upper and lower adjustable arms and some new springs and shocks. Also picked up an LS swap harness and G force cross member.

I can't decide what I'm going to do for an engine yet. I'm tempted to try to do a budget turbo a 5.3, but on the other hand I might be happy with a budget built naturally aspirated 6.0, either way I'm planning on using a 4L80E. The engine decision might come down to whatever I can get a good deal on just to get the car on the road (the car I'm looking to get is a roller right now), then do a build up later. 5.3's are so much cheaper than 6.0's I may go that way at least initially and figure out what will be cheaper to achieve my goal for the car. I don't want to turn it into a race car just a fast street car but I'd like to get it into the low 12's or high 11's, no faster because I don't want to put a cage in it.

This brings me to my first question, have any of you ever done a home rebuild on a 4L80? It looks like there's a lot of parts but it doesn't actually look that difficult to do... But I'm just speaking from seeing it done in videos and magazine articles. If it's doable, what kit do you guys recommend using? TransGo, TCI, Hughes, etc? And if trying to do it myself is a bad idea who should I check out to do the rebuild for me?

Next question is highly subjective obviously, but what do you guys think I should do? 6.0 naturally aspirated, or 5.3 with some basic upgrades to make it survive some boost? What do you think will be cheaper in the long run to get where I want to go? Needs to stay reliable.

Final question for now, with the wilwood brake setup in the rear... What should I do for front brakes? S10 dual piston swap, corvette swap, wilwoods? I'd like to stay with 15 or 16 inch rims but I see C5 corvette rims for sale pretty often for not a lot of money. I guess I'd be willing to go 17's or 18's if it's worth it for the brakes.