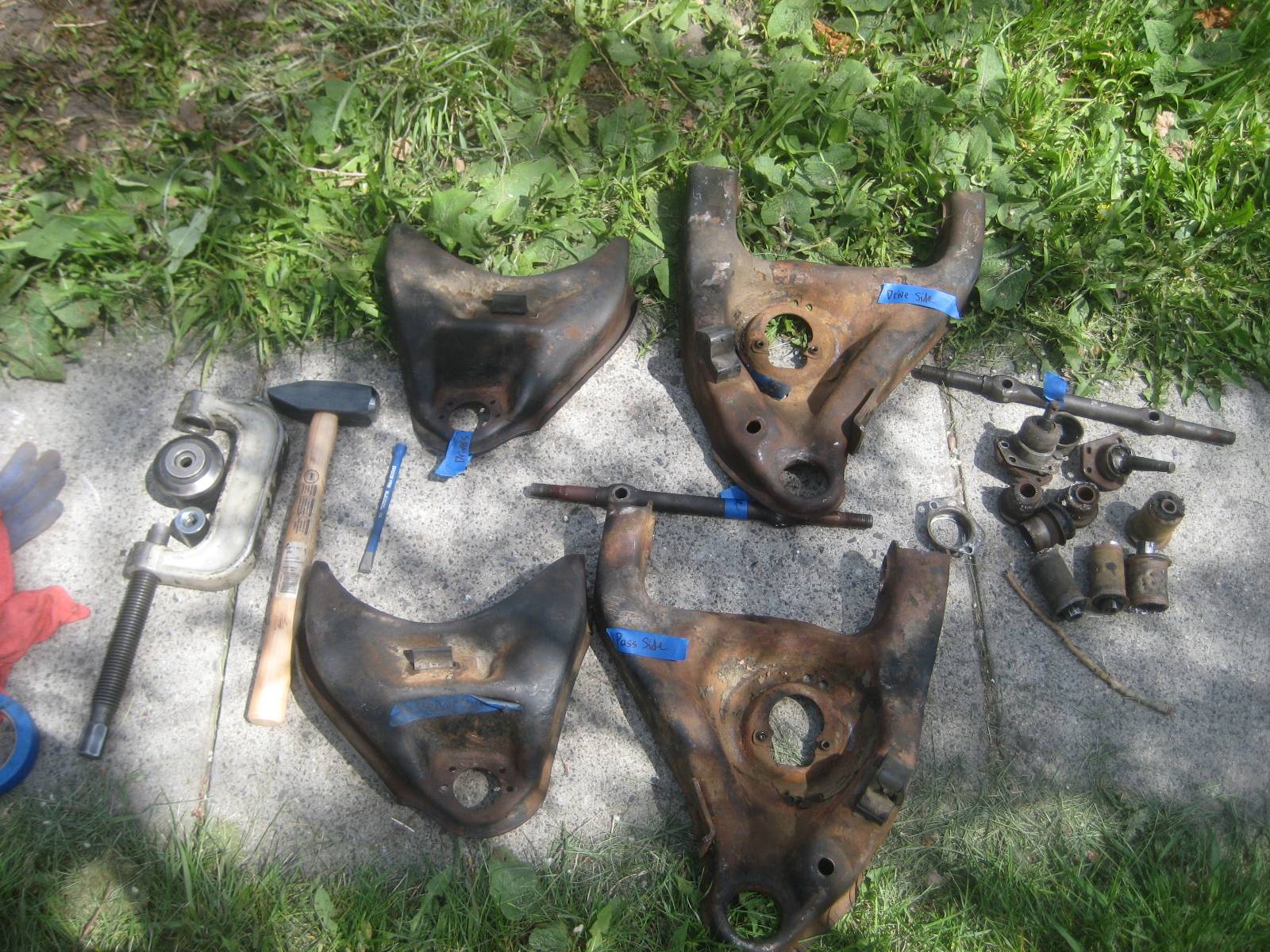 These are the control arms in their original condition. The removed bushings and balljoints are on the right. For the upper control arms, I had already replaced the balljoints so there were bolts instead of rivets. I chiseled out the upper control arm bushings with the sledge and cold chisel. I did the same with the lower control arm bushings. The lower control arm balljoint I pounded out with a hammer.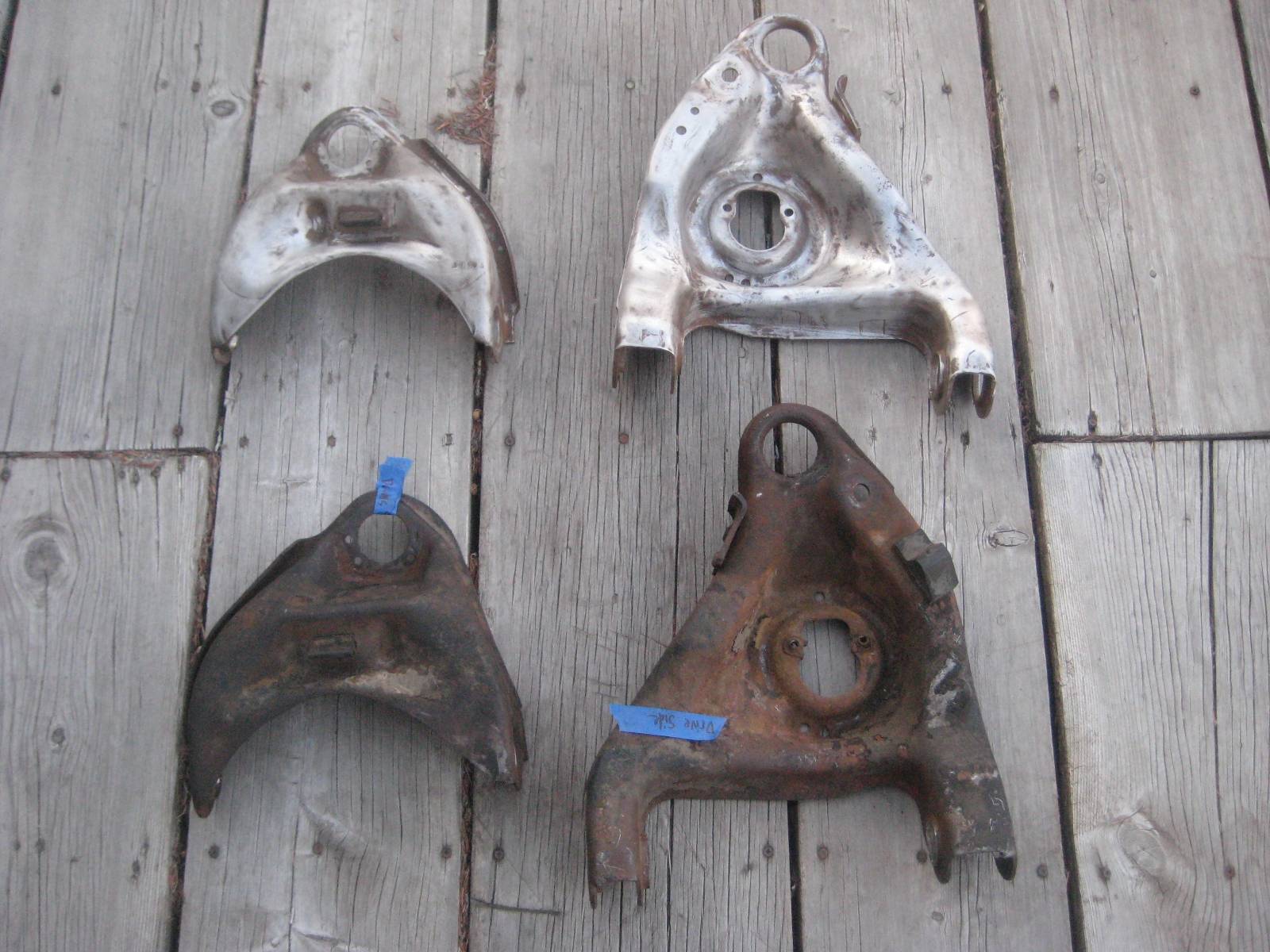 Then I removed all the accessories from the control arms and sanded and cleaned the surface rust off with lacquer thinner and 100 grit sandpaper.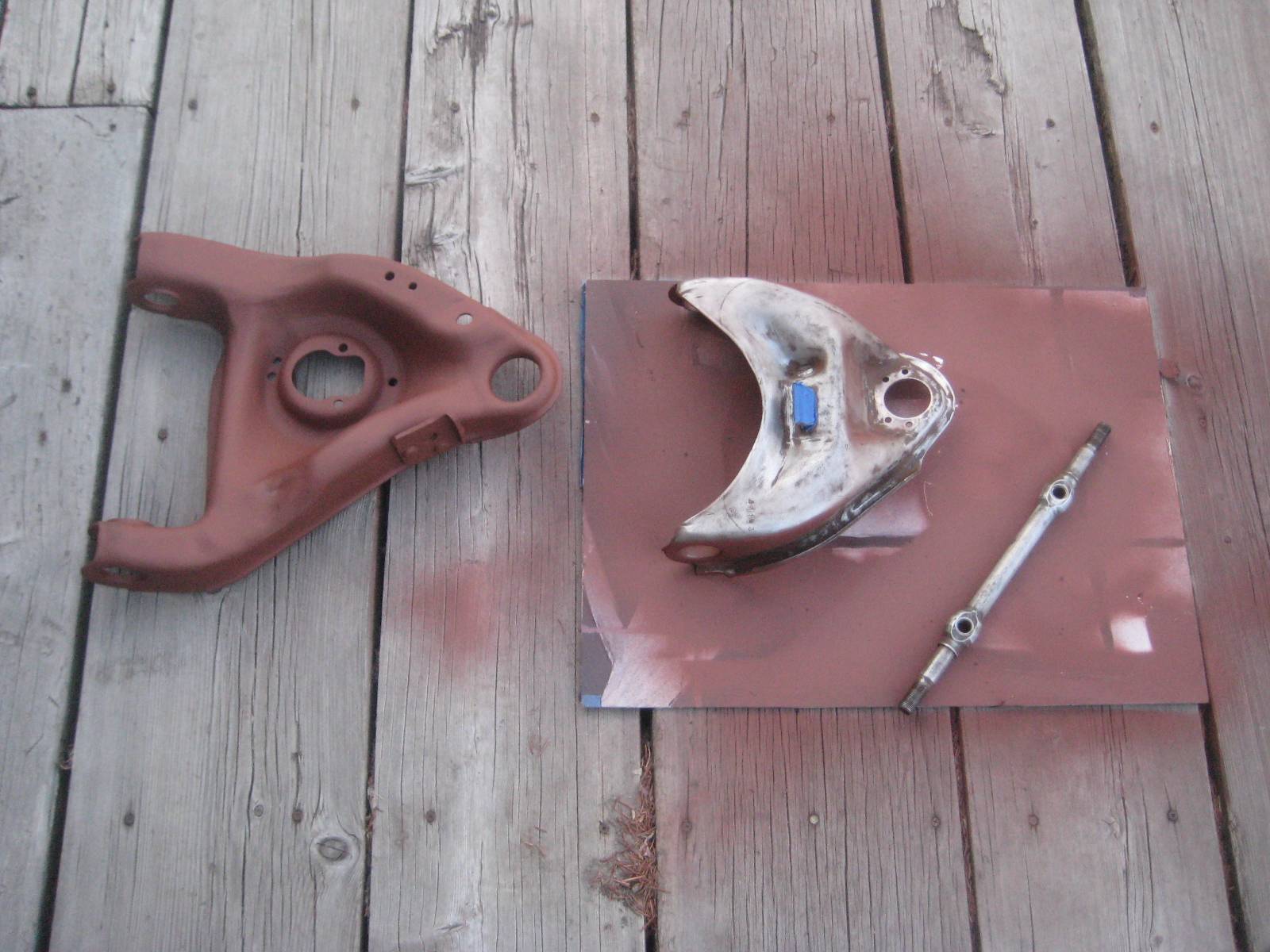 I primed it with one coat of Rustoleum Rusty Primer.
I then painted on 3 coats of semi-gloss black Rustoleum. For the lower control arm balljoints, I used Moog. I had to grind out the bore to make the balljoint fit. For the lower control arm bushings I sanded the bores then pressed the bushings with a balljoint press tool. On my first try I forgot a spacer and I pinched the "ears" of the control arm (pictured here on the top right). I ordered a replacement lower control arm from JEGS by Allstar Performance. It didn't come with the skid plate(?) which is riveted in on the original. I will have to try and grind off the rivets and bolt it on to the new one. On one of the upper control arms I ground out the bores too much and the bushing was too loose in the bore. I ordered a new upper control arm from Rockauto by Mevotech. You live and you learn I guess. All in all I made a $70 and a $90 mistake. I feel like working with these suspension parts is an artform in and of itself. When grinding down those holes it's working with precise measurements and fitments.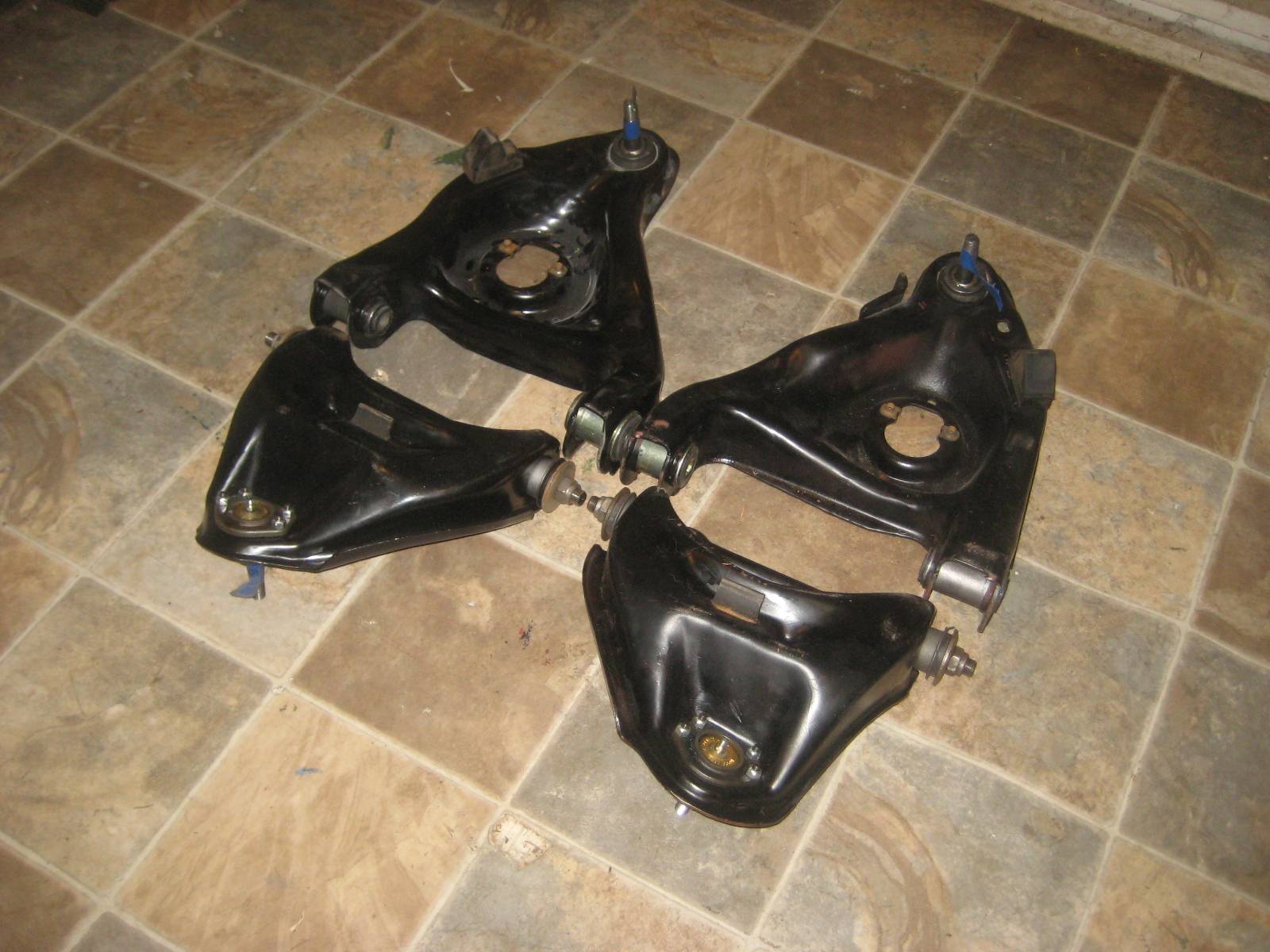 Here's the (almost) final product. OEM control arms on the driver's side, Aftermarket control arms on the passenger side. Moog balljoints, Moog/MasterPro bushings.