Tim H
Not-quite-so-new-guy
Picked up an 84 Cutlass mainly because i lost all motivation on my 72 nova rust bucket and this was very solid.
I want something i can take the kids cruising in, teach them how to work on, see what it turns into.
Goal is to be driving sometime in July, so here it goes.
2 sundays ago I went and drug it out of a guys back yard.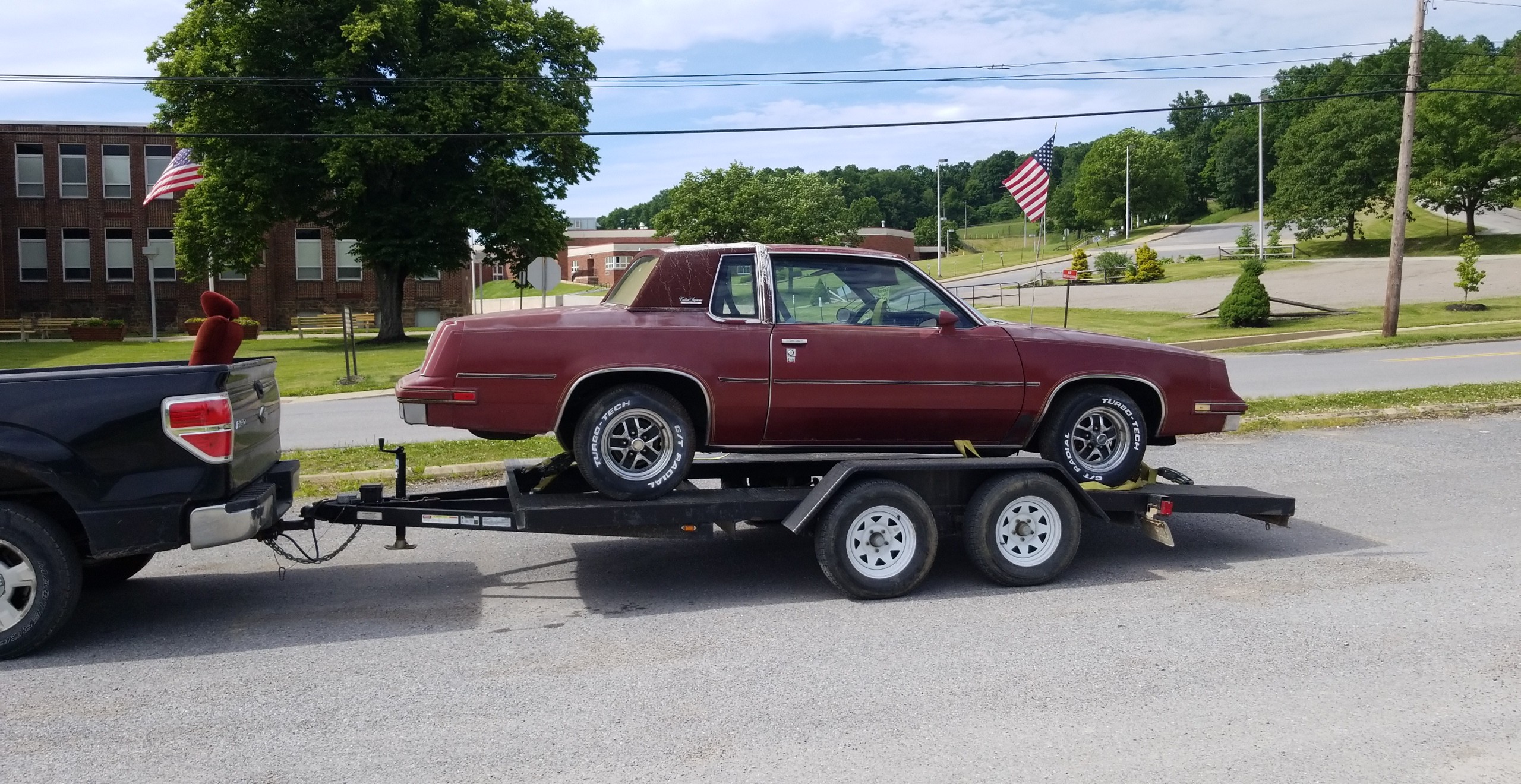 Few days later i pulled and sold the v6.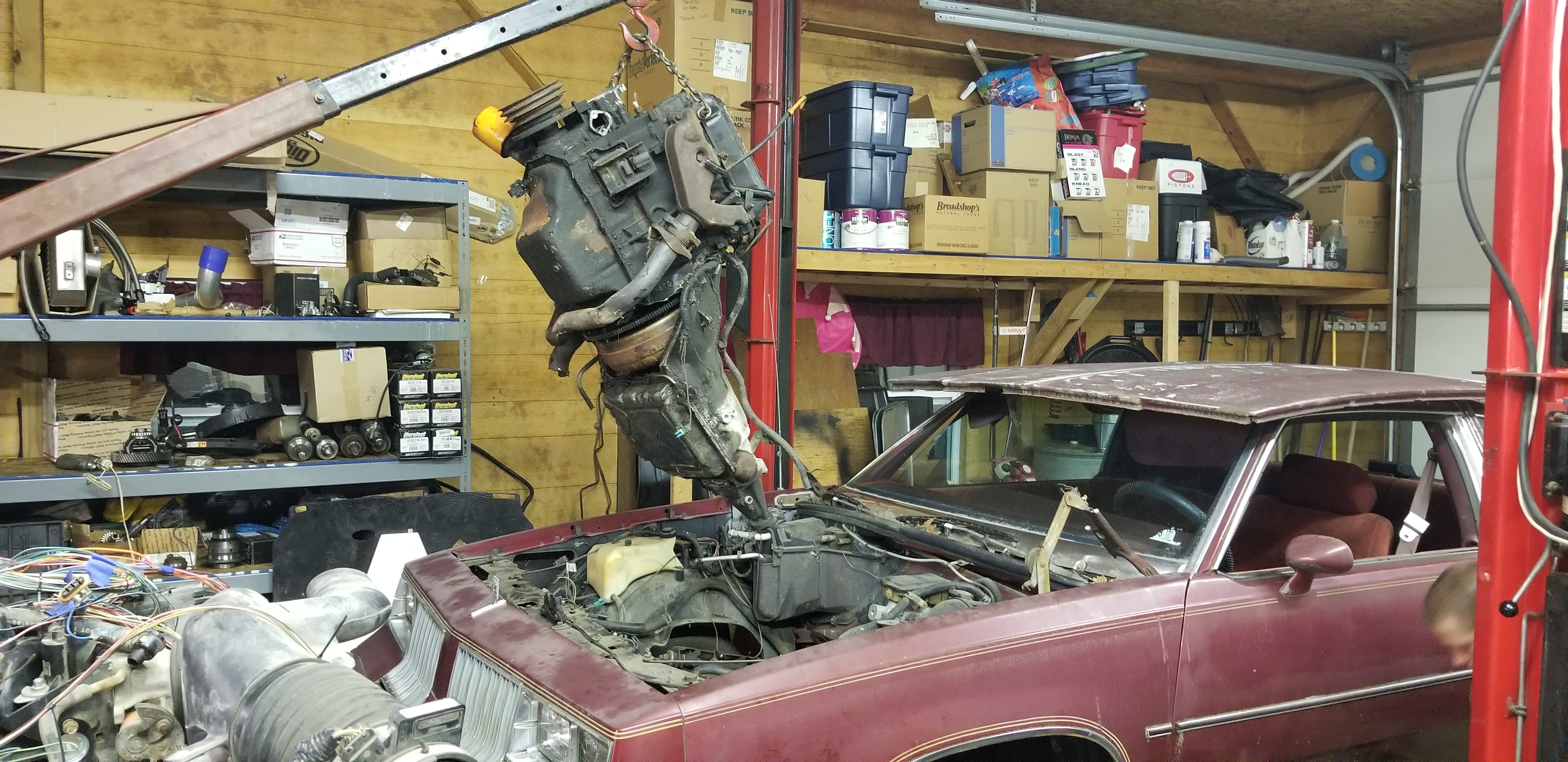 Tonight i dropped the crossmember to make some room.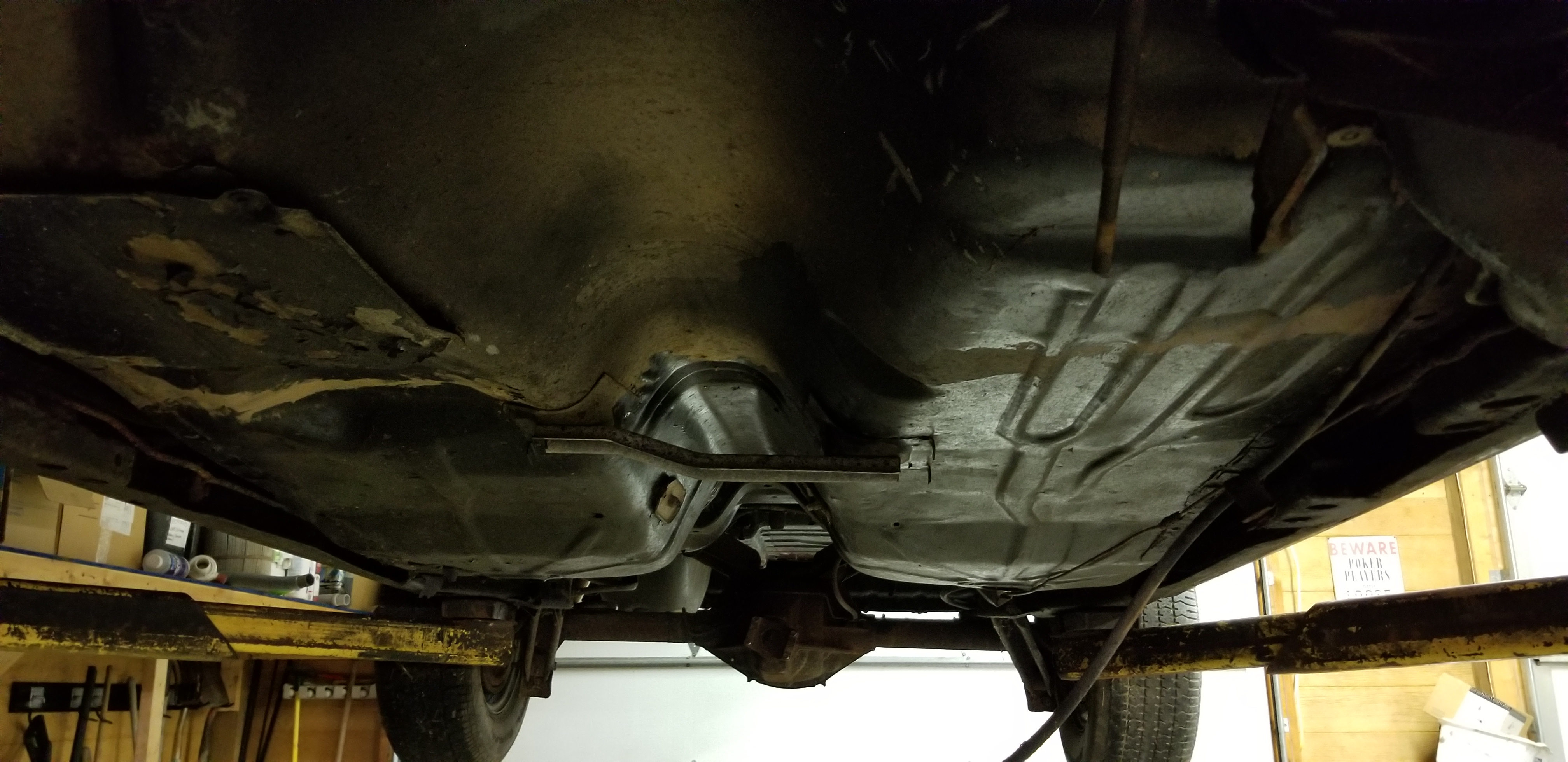 Picked up a th400 slip yoke. Not sure if i like the length yet.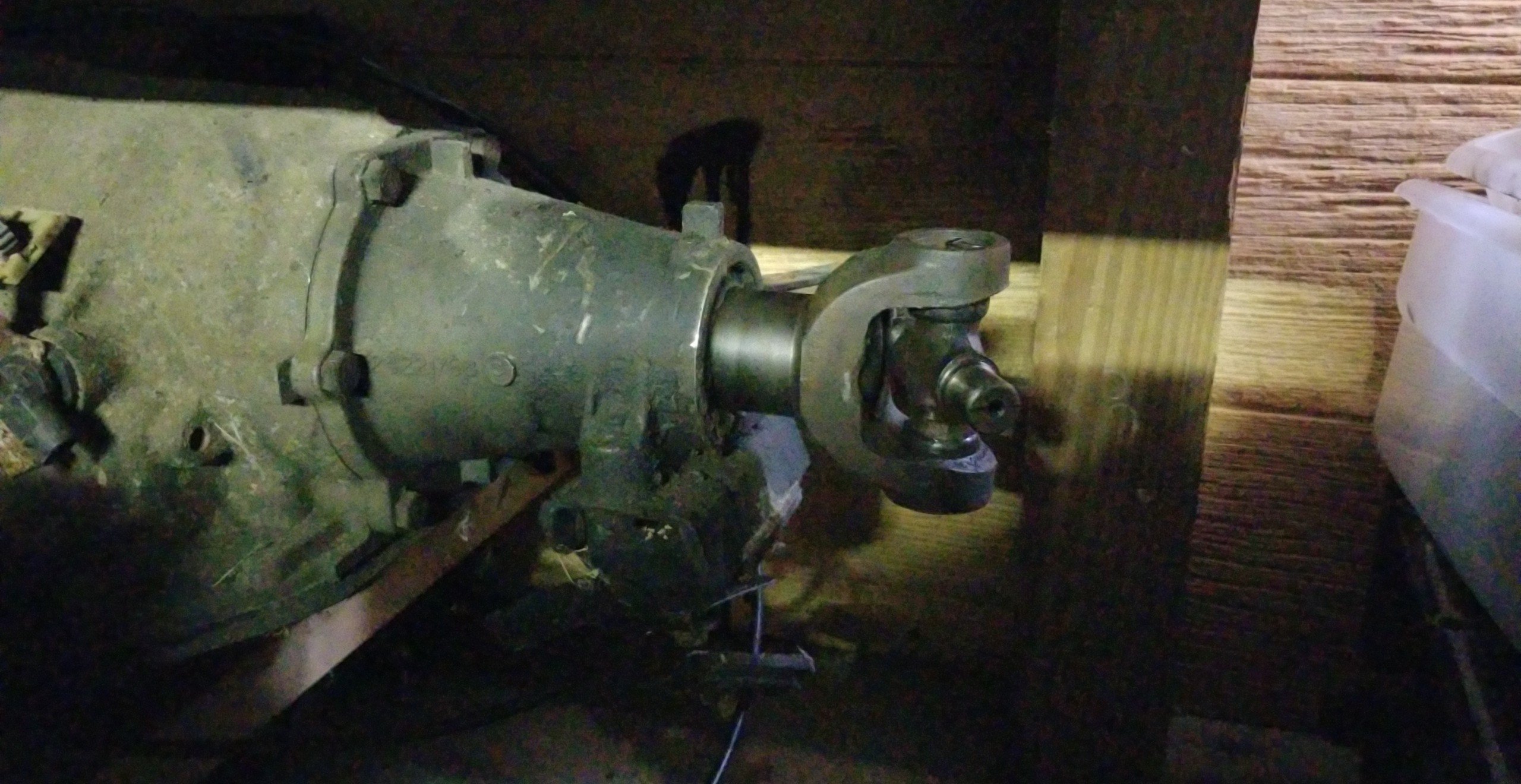 Don't know what this bracket is so off it comes.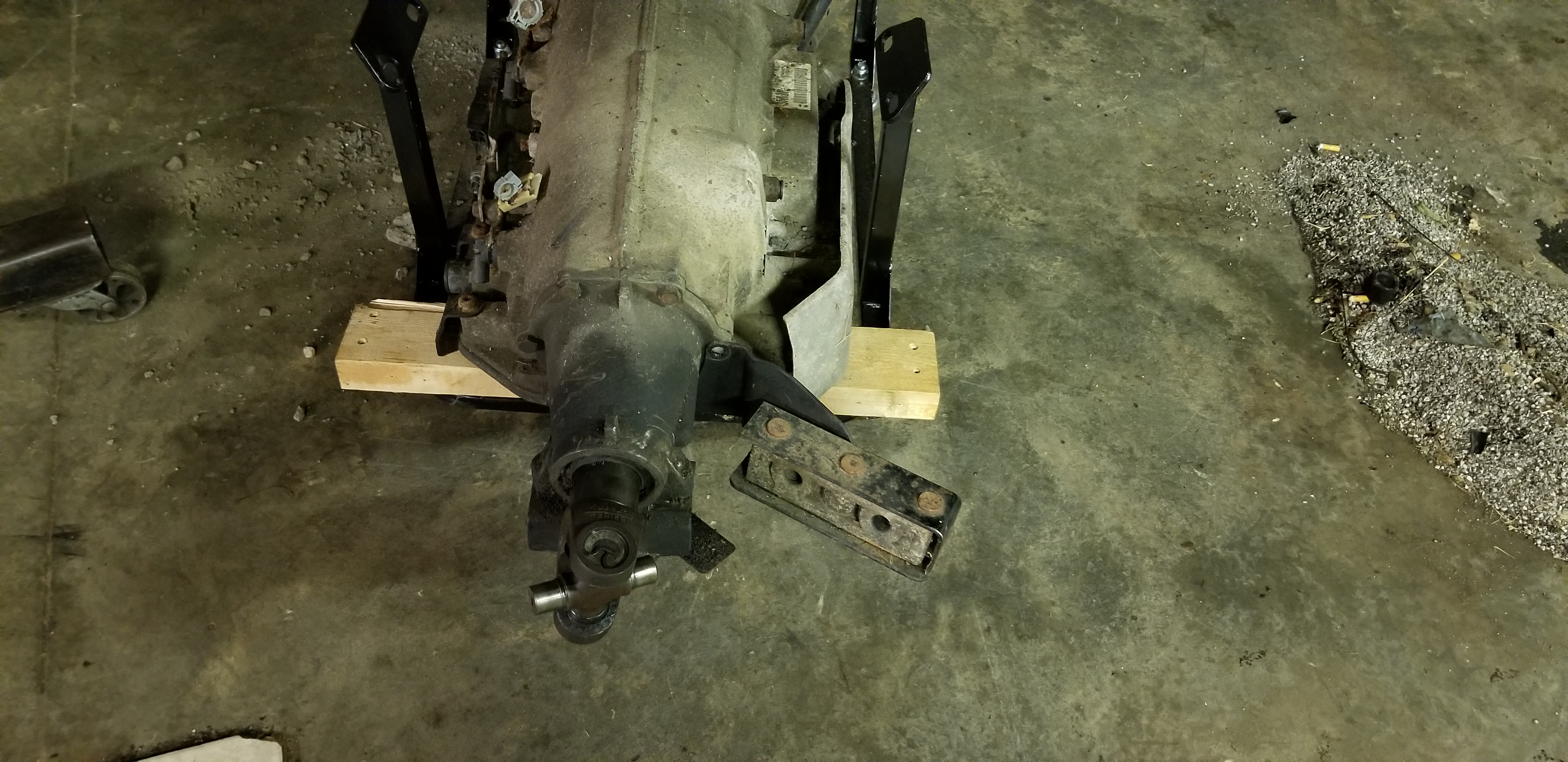 Cropped its ears for some extra room.
Bolted up a bare block so i can drop it in easier and figure out mounts, oil pan, exhaust, and driveshaft length