I figured since I am getting lots of questions about the difference between 60/40 tracks and actual bucket tracks because of
this
thread, I would provide pics and explanation. This is for the manual tracks only. I don't know anything about the power seat mounts. I try to avoid power seats in these cars. There always seams to be something wrong with them in my experience.
The 60/40 seats have a wider mounting point where the tracks attach on the bottom of the seats. It is roughly 14.25 inches apart as far as I can tell from my 60/40 seat track I have. Don't quote me as exact on this. I do not have a 60/40 seat in front of me.
The bucket seats are narrower and the mounting point is 13.25 inches apart. Because of this, the bucket seats have different tracks on the outer side of the seat near the doors to compensate for the narrower mounting points on the seats. The floor mounts in the 60/40 cars and the bucket seat cars are in the exact same spot.GM made up the difference with the tracks. The bucket seat tracks are specific to drivers side and passenger side. The 60/40 tracks are the same for the drivers side or the passenger side. The full bench seat cars also used one 60/40 track obviously with a longer cross over wire to pull the adjuster arm. These cars do not have the inboard seat mounts. They are available in the aftermarket if you are adding buckets to a full bench car like me.
Be careful buying GBody bucket seat tracks from ebay. I have seen 60/40 tracks being pushed as OEM bucket seat tracks. Make sure they look like what I have pictured below so you don't get burnt. These are damn near impossible to find in Phoenix. Actually they are, I couldn't find any. All the ones I found out here that claimed to be gbody were not.
You can see our AZ seat tracks don't rust. The ones I bought obviously didn't live in the dry desert but they will be cleaned up/repaired when the time comes.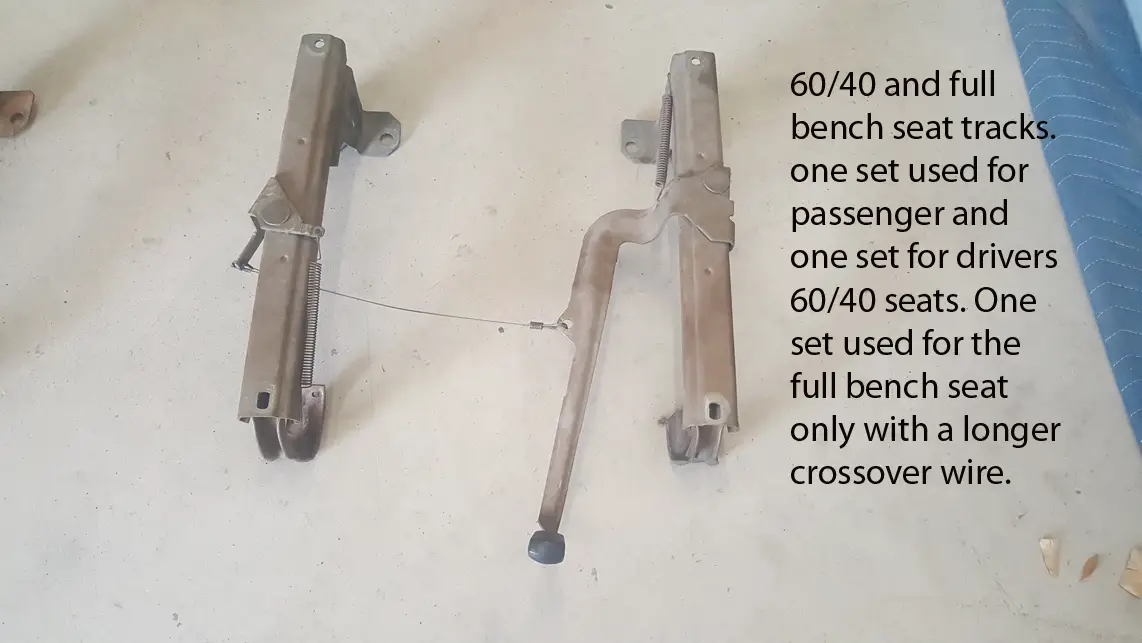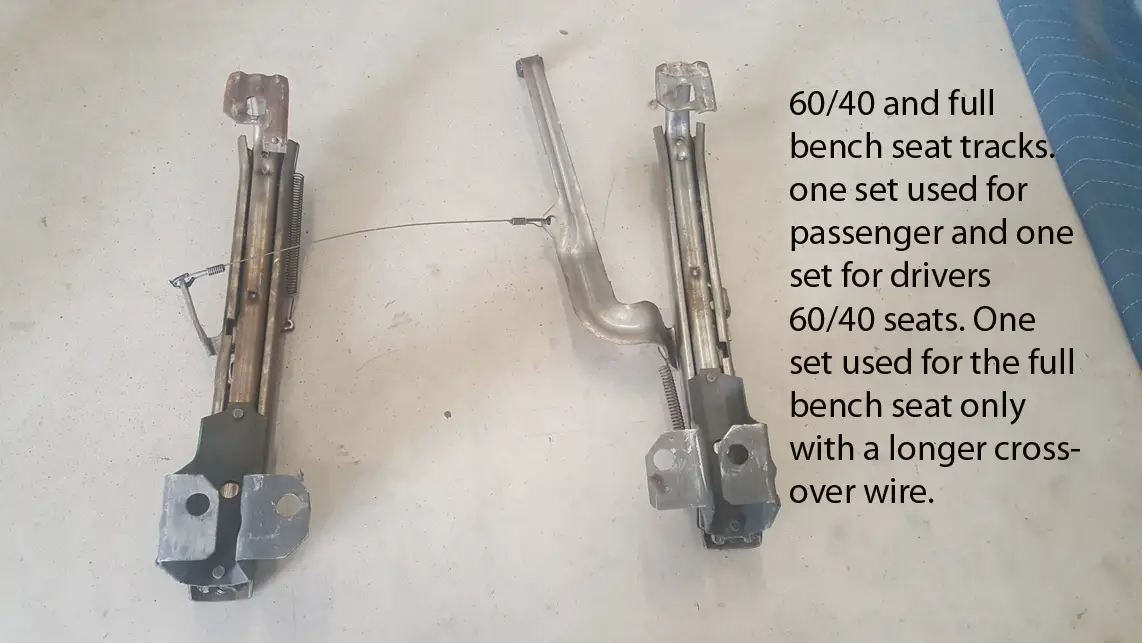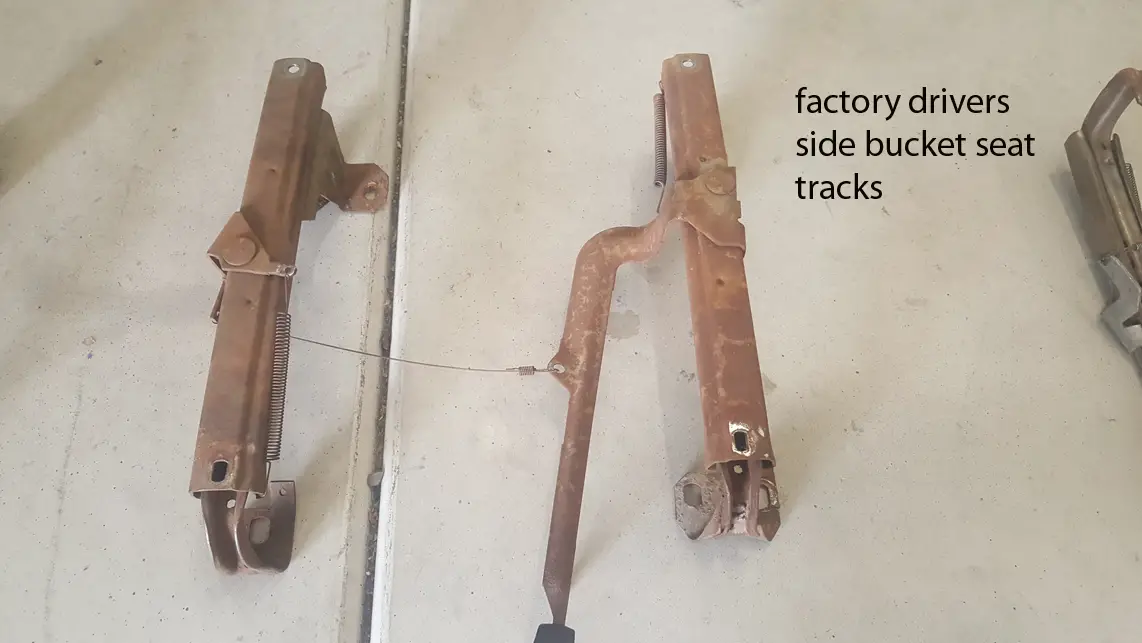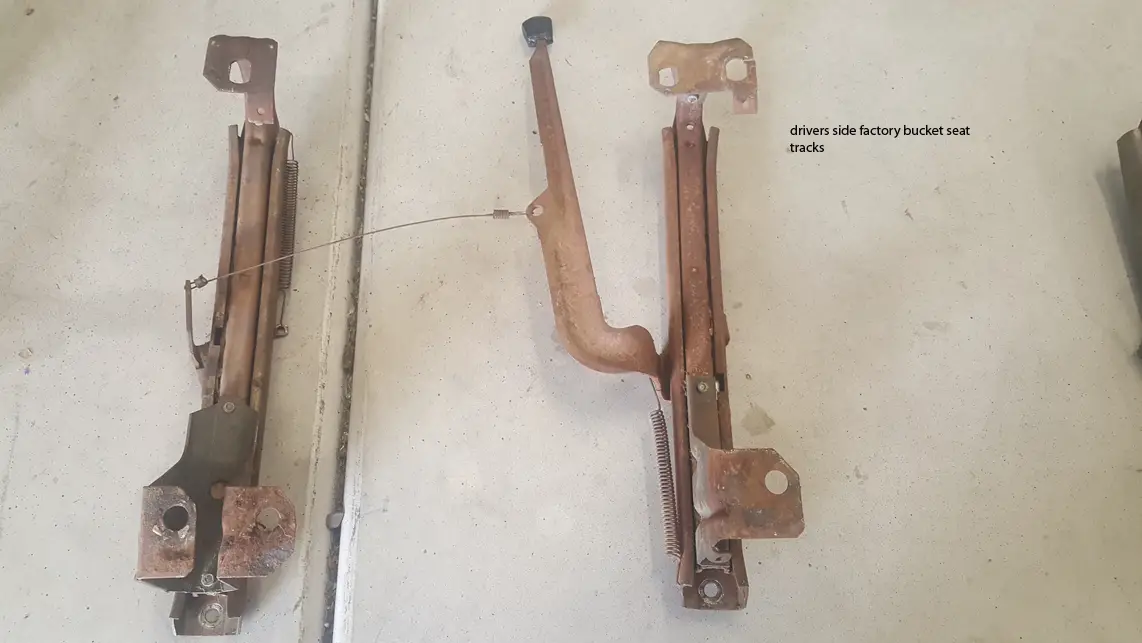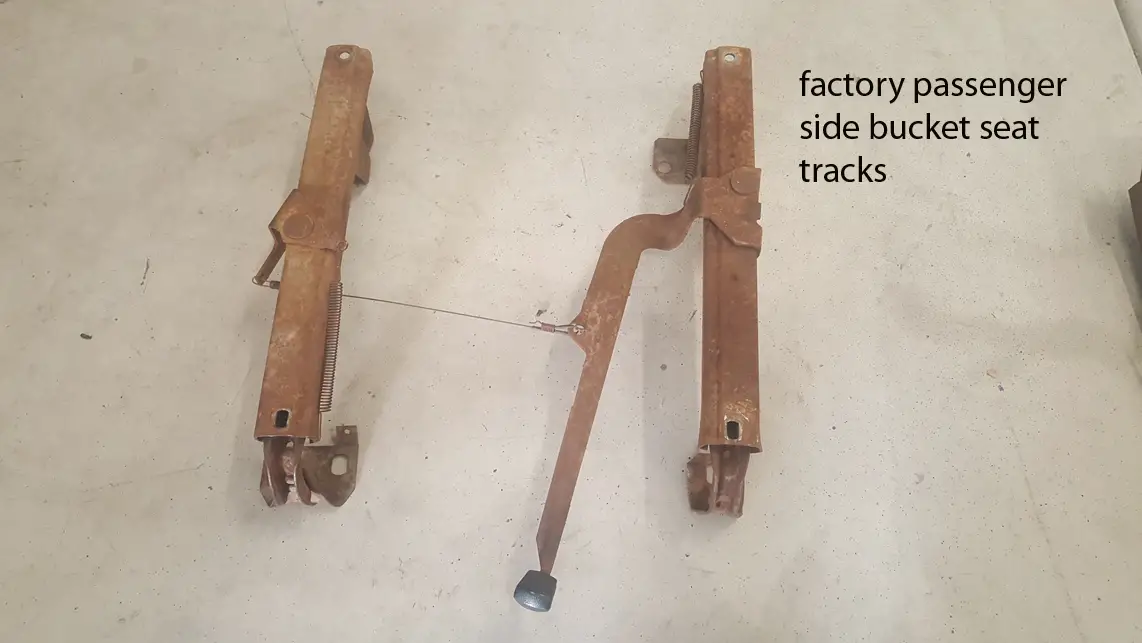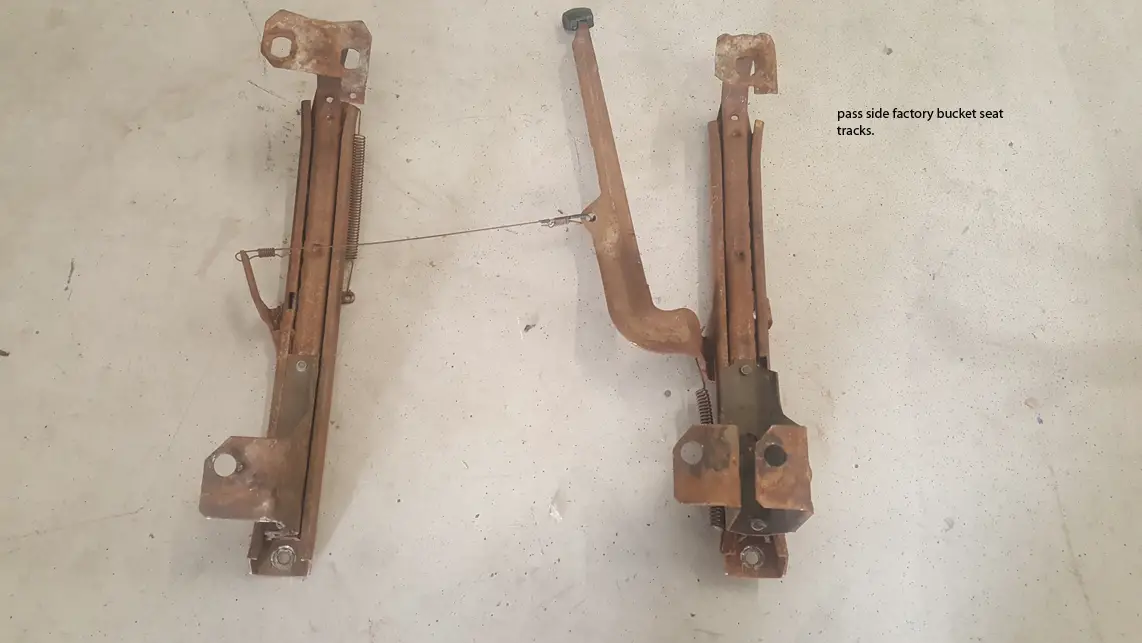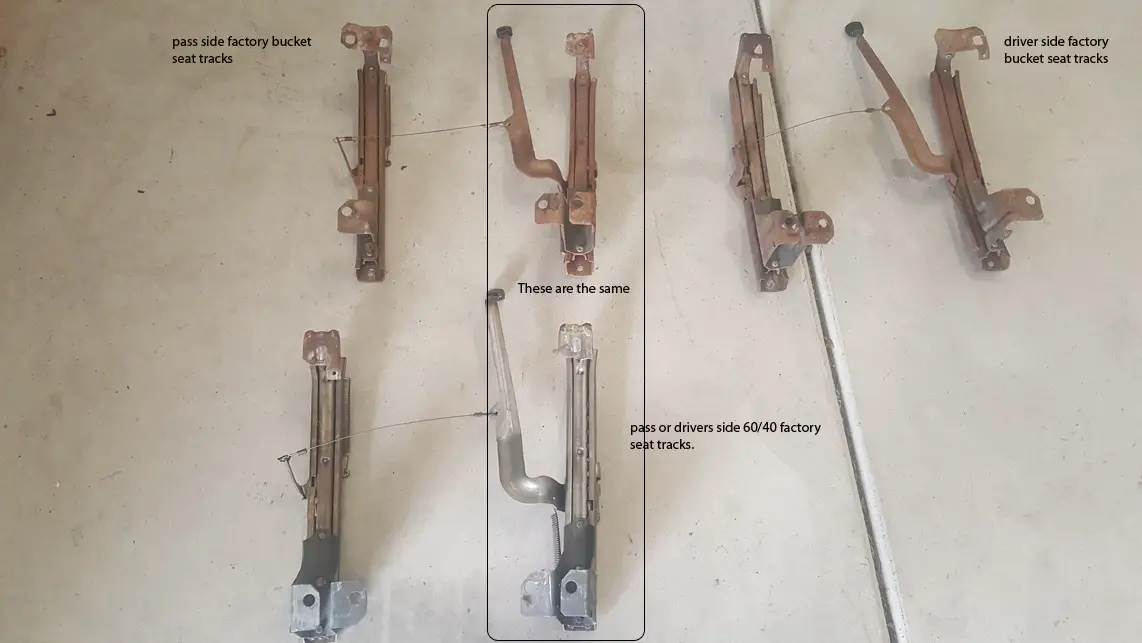 This is how wide the mounting holes should be on a bucket seat with the correct bucket tracks bolted to it. Around 14.5 inches
Here is the measurement if you bolt the 60/40 tracks to a bucket seat.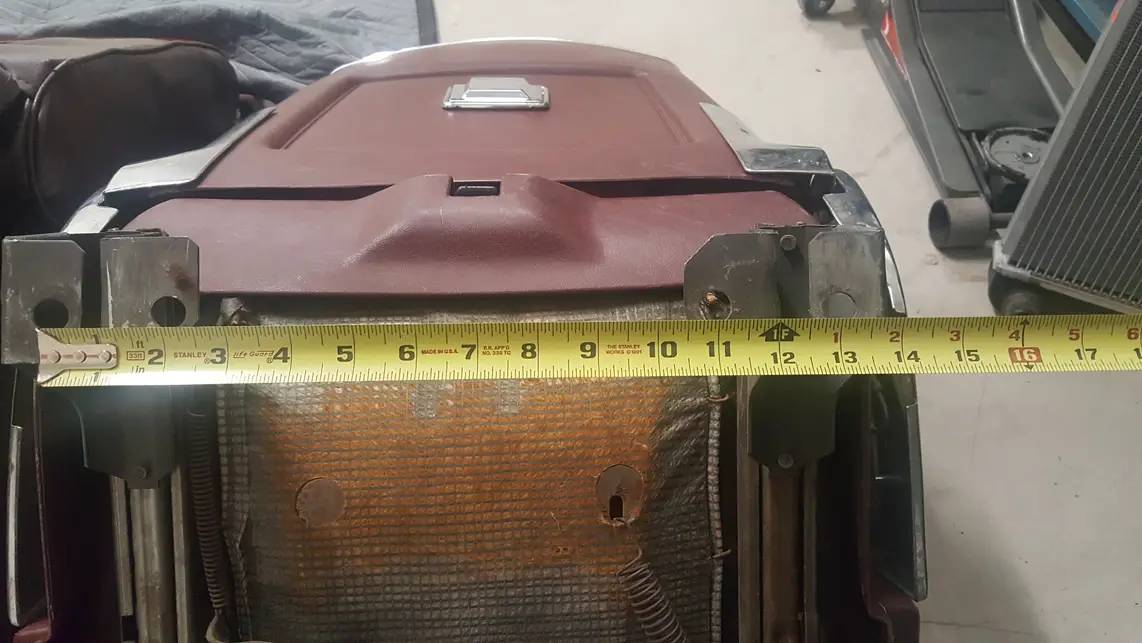 Here is a pic of my factory bench to show it has the same tracks as a 60/40 seat