well yeah. So I may have bought HAFROD's Elco. Convergence of things. Been looking for a decent one for a while at a decent price. And it turned up right in front of me.
The plan is to make this more or less my fair weather daily. I'm going to fix a few mechanical things and slowly work on getting it paint ready. Along with Betty Rumble.
These mufflers gotta go tho. Way too loud for my tastes.
I'm calling her Dino to fit with tradition. Check the Betty thread for an explanation.
THE LIST (Will change as time goes on)
GET ALIGNMENT 10/18/17 - restored to normal g-body handling now lol

Figure out what this engine is actually out of, anyone know where the #'s would be and where to decode them? HR was thinking maybe its 90's vintage. No fuel pump provision on the block.

Fix sketchy fuel line to carb setup. I know why its there but the lawnmower fuel filter on top of the engine has to go for obvious reasons. done, for now.

Quieter Mufflers!! Entire exhaust is welded up so that's out for the time being....

Put original style radio back in. Maybe Retrosound.

Wiper switch in dash.
Rear interior panel.

headliner
install headrests maybe
Eventually put a Q-Jet back on and then.
front inner fender fillers

Figure out if it should have cruise (has the stalk for it) and re-install if so

Get owners manuals etc. 10/17, would like more factory literature in there just for fun

Get shop manuals ordered 10/3/17

Get parts manuals/catalog ordered 10/3/17

Passenger door. Probably just need to get a new door because I'm not HAFROD and can't fix stuff like that lol.
Get Paint ready
factory style lock buttons (probably have a box full around here somewhere)

Paint & finish
Install trim, may do before paint. might just grind/prime/caulk holes until then.
Fix or replace Tach. Probably a V6 tach and reads way high.
Fix factory gauges/wiring and remove aftermarkets.
weatherstripping (probably after paint)
Locate correct '81 Rally Wheels and paint to match, maybe get bigger repros.

$$$ get whole entire new dash
$$$ buckets/console maybe haven't decided.

get spare belts
???
Replace steering linkage. Feels awful loose to me and drives like it. I'm just going to do it all.
Replace radiator air dam (not the spoiler) just realized it was missing
proper Edelbrock throttle/kickdown bracket ordered. hope it fixes that.
Bumper impact strips.
Front license plate/holder
Machine rotors and drums
radio bezel is cracked not sure when or how
Not going to go into too much else. The last two years are pretty well documented in his thread.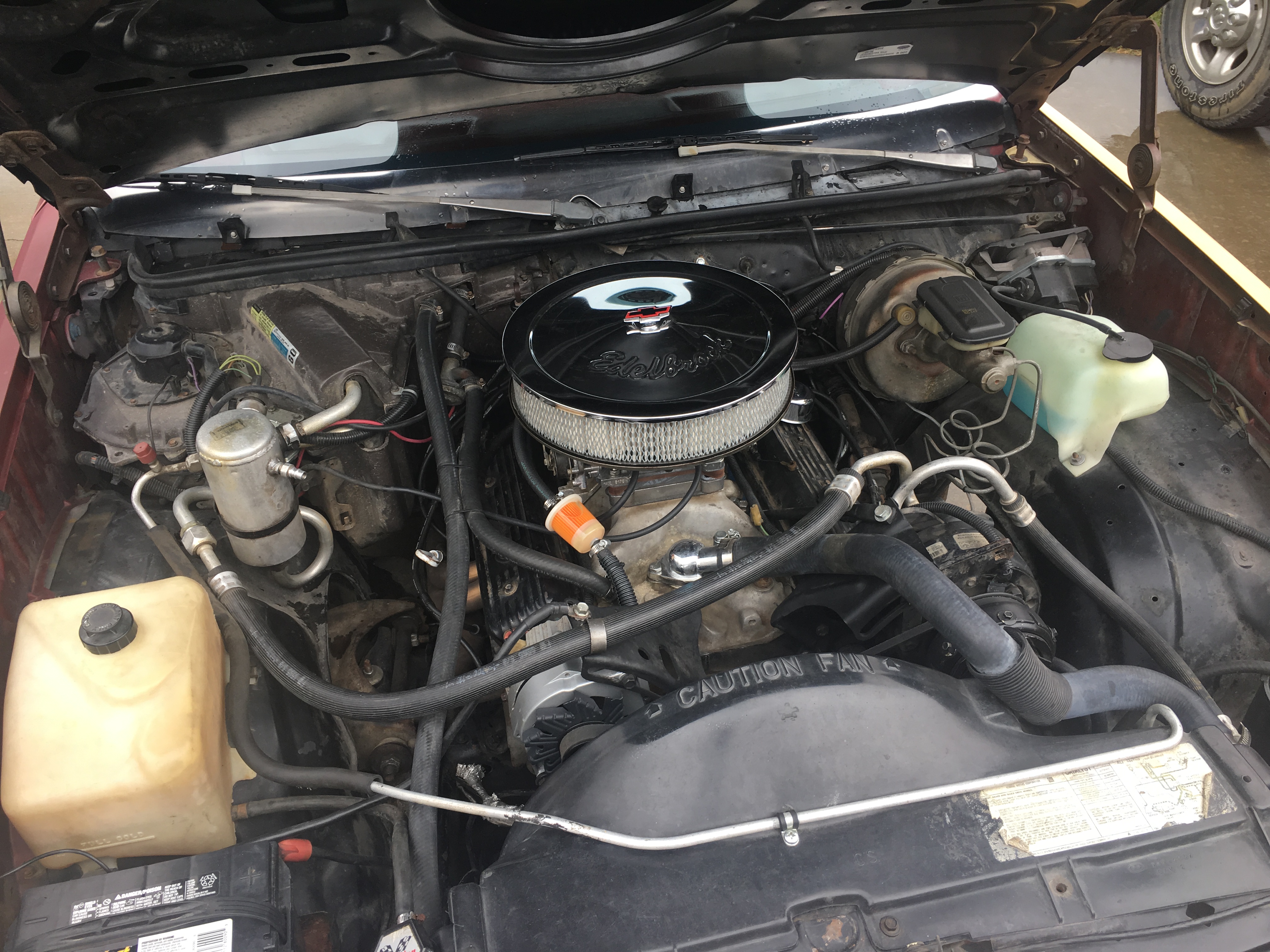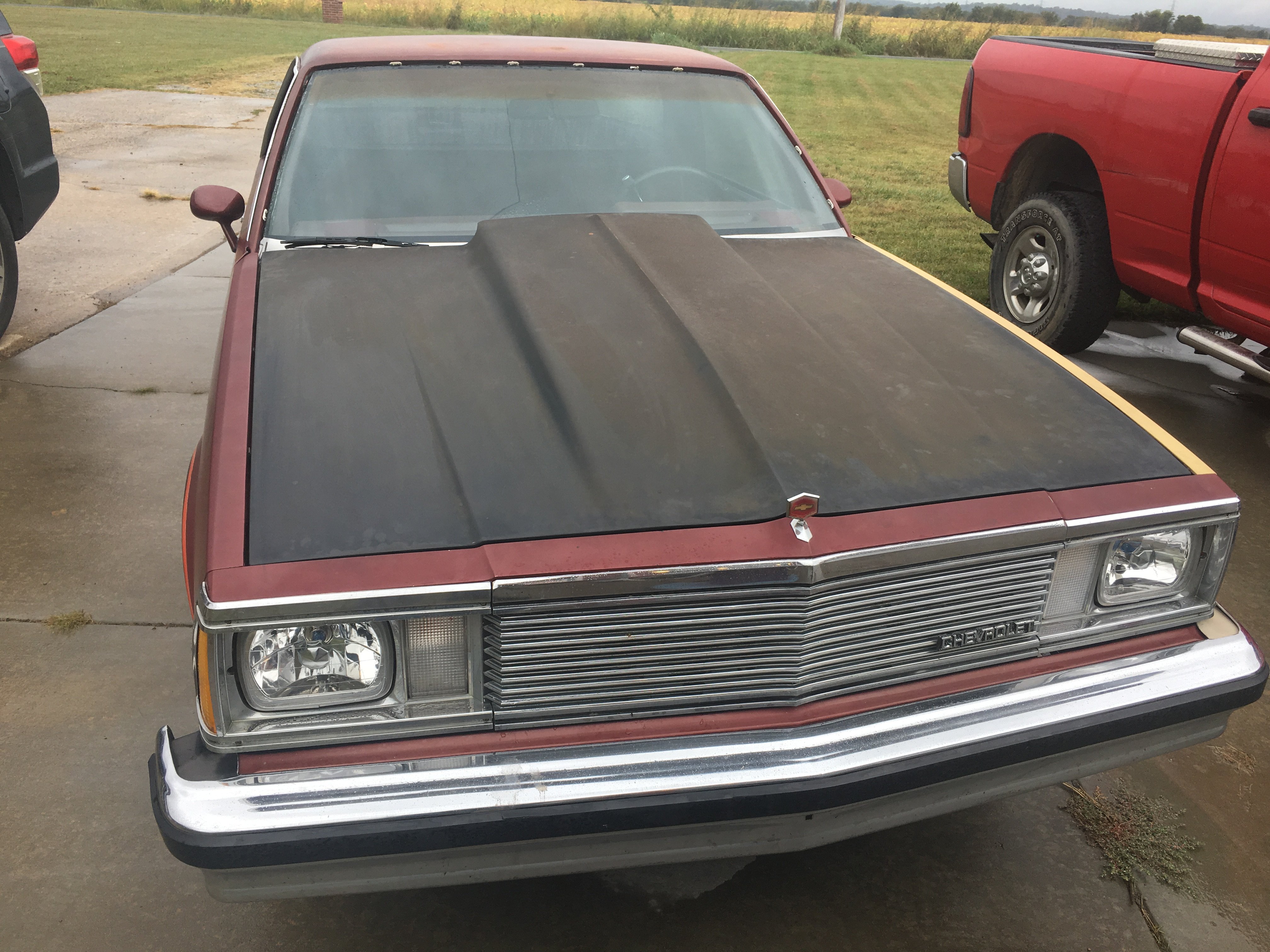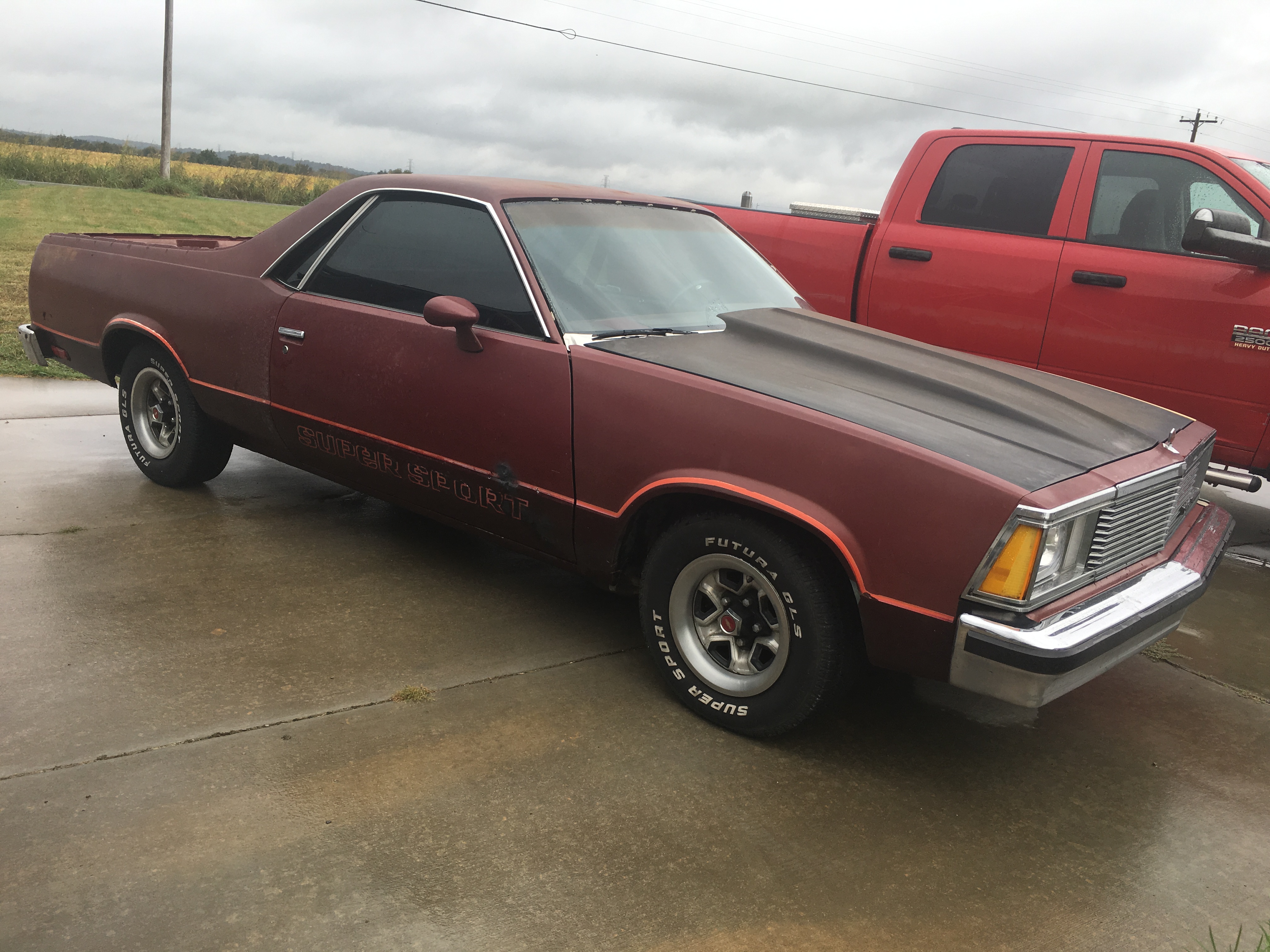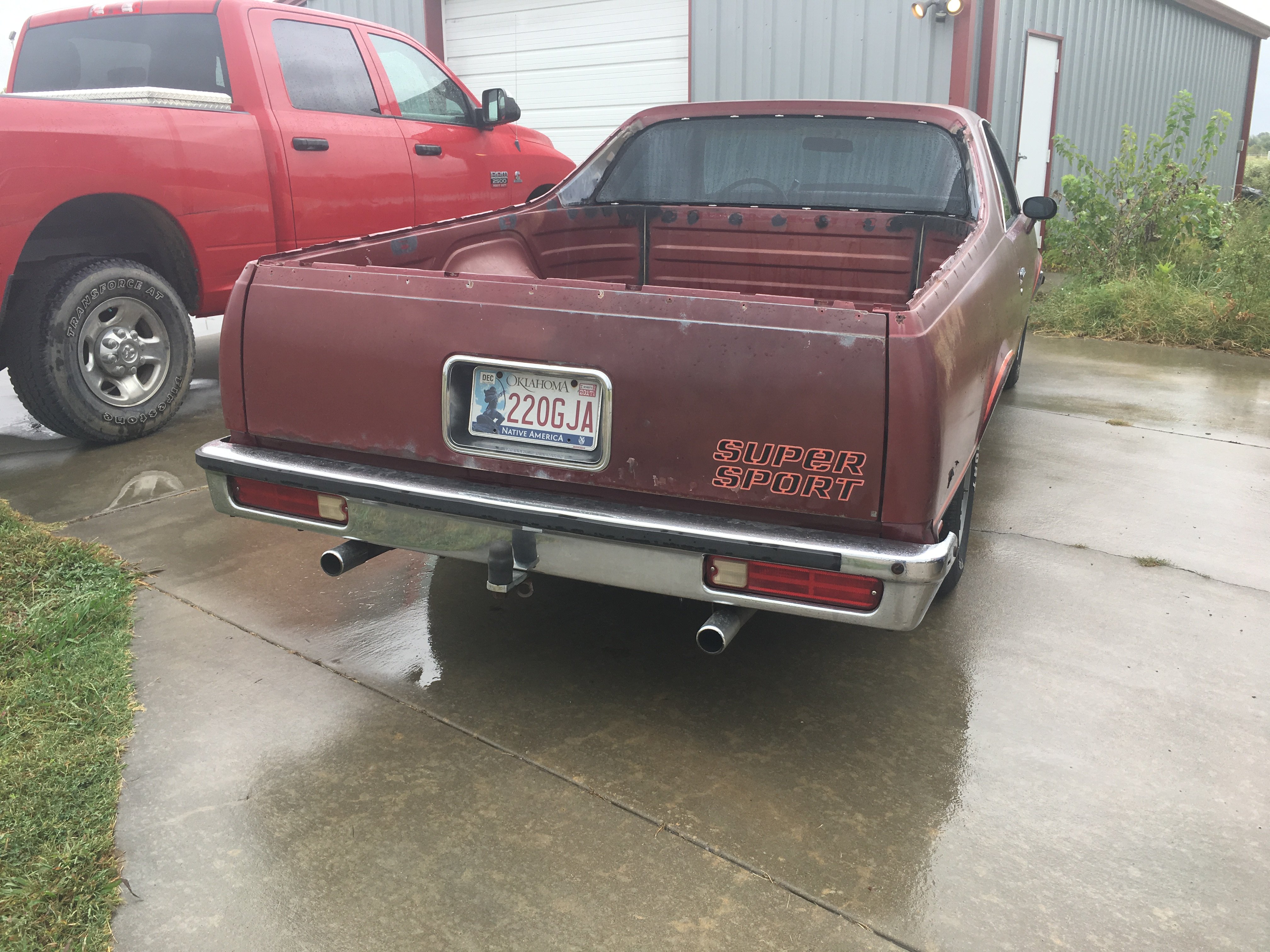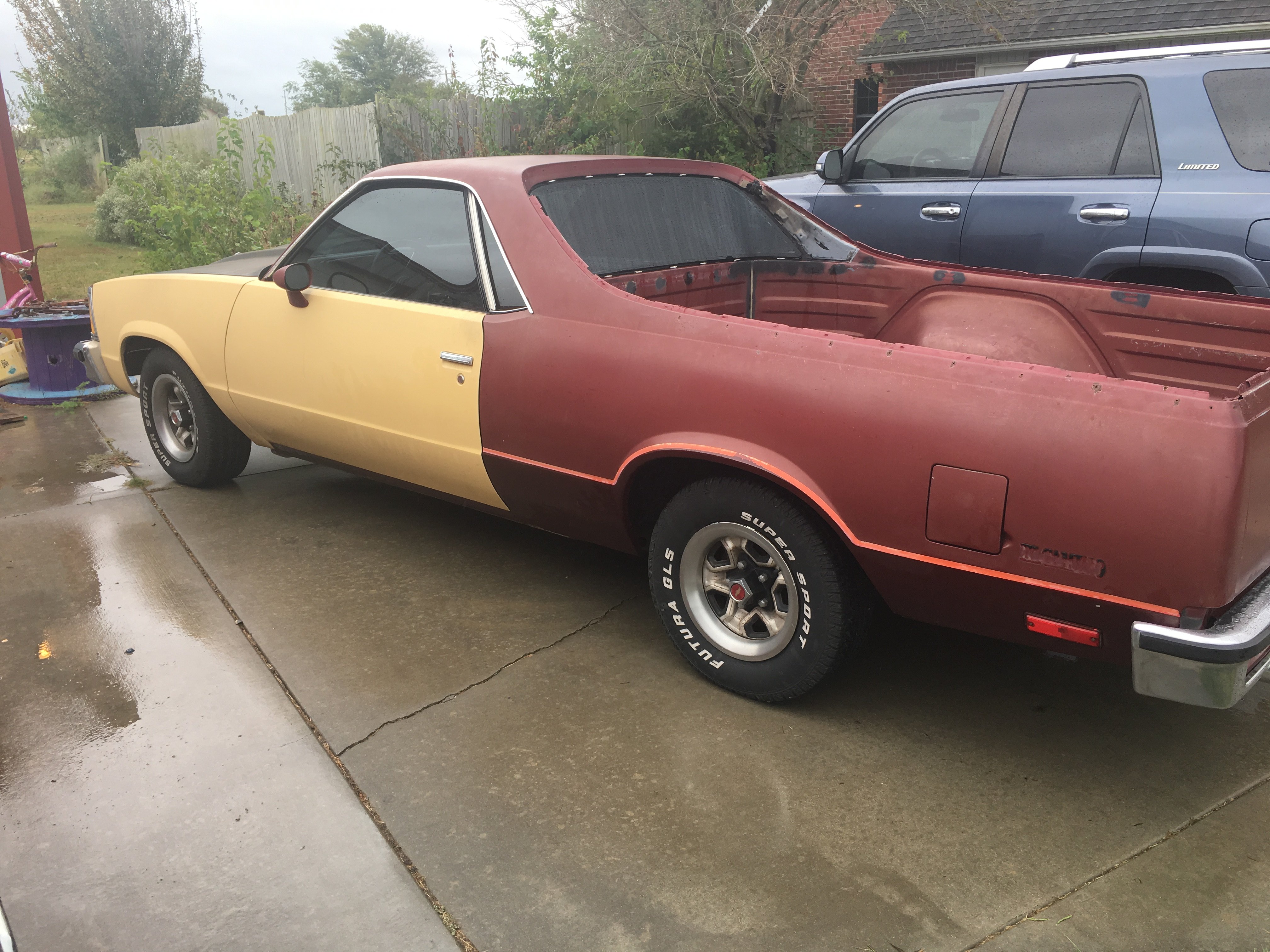 Last edited: