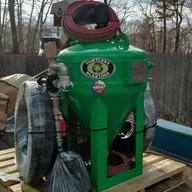 Clutch
Comic Book Super Hero
Back to the beginning. As some of you already know I picked up a suburban. Well I think it's a keeper so I may as well document it. The back story is I went on a job interview and my now new boss gave it to me. The truck had been sitting in his yard for 9 years and she I left my interview I went directly to his house to check it out.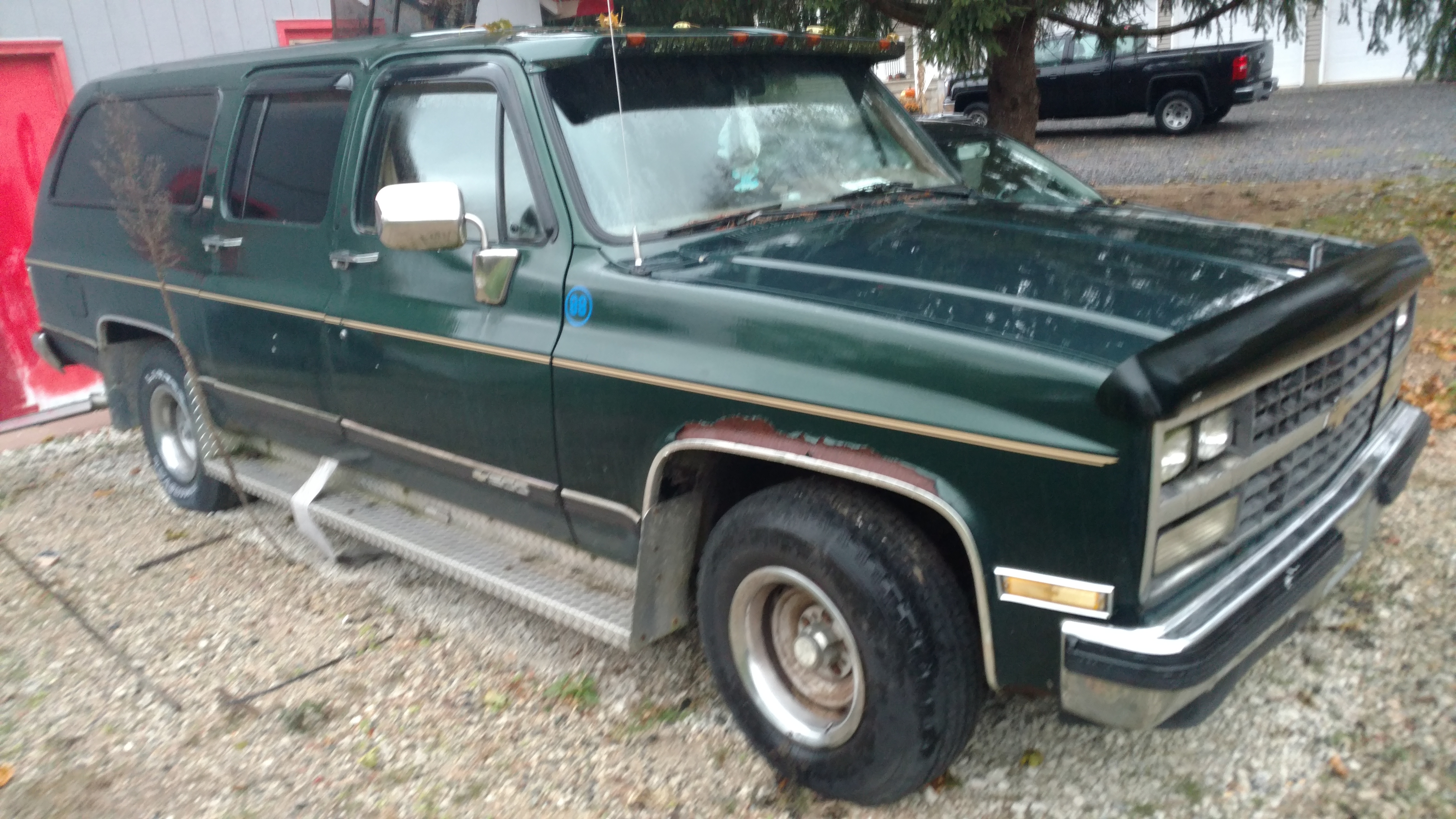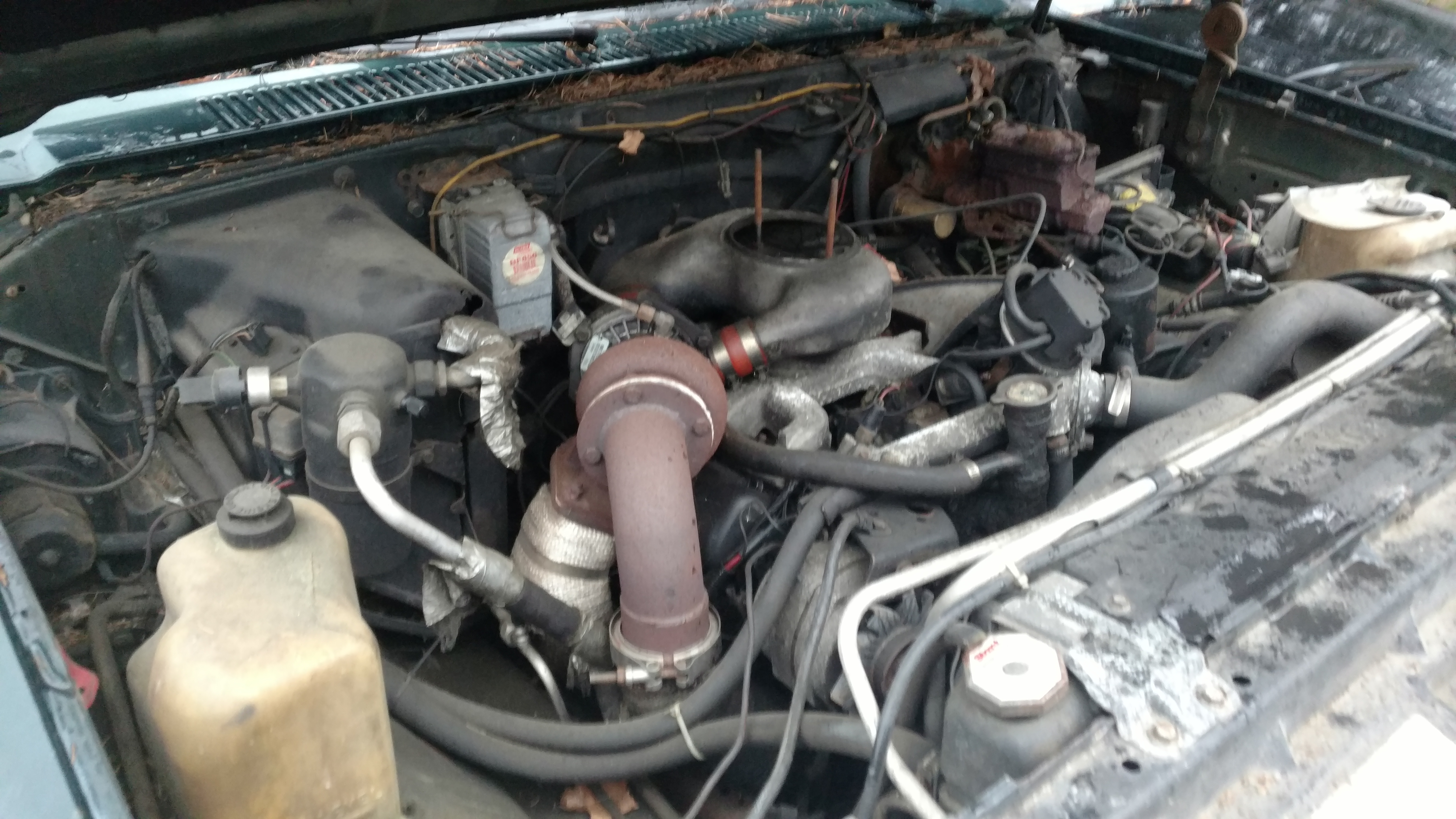 I was surprised and disappointed to see it was a 6.2 diesel but even more surprised it had a turbo. A little online research and I now know it's an ATS turbocharger kit and no longer available. That's ok though the parts are. So shortly after my starting the new job I went there on a Sunday and got it running it didn't take much just a couple of batteries and a small shot of starting fluid. Later that week on my lunch break I drove my boss home and followed him back to the shop.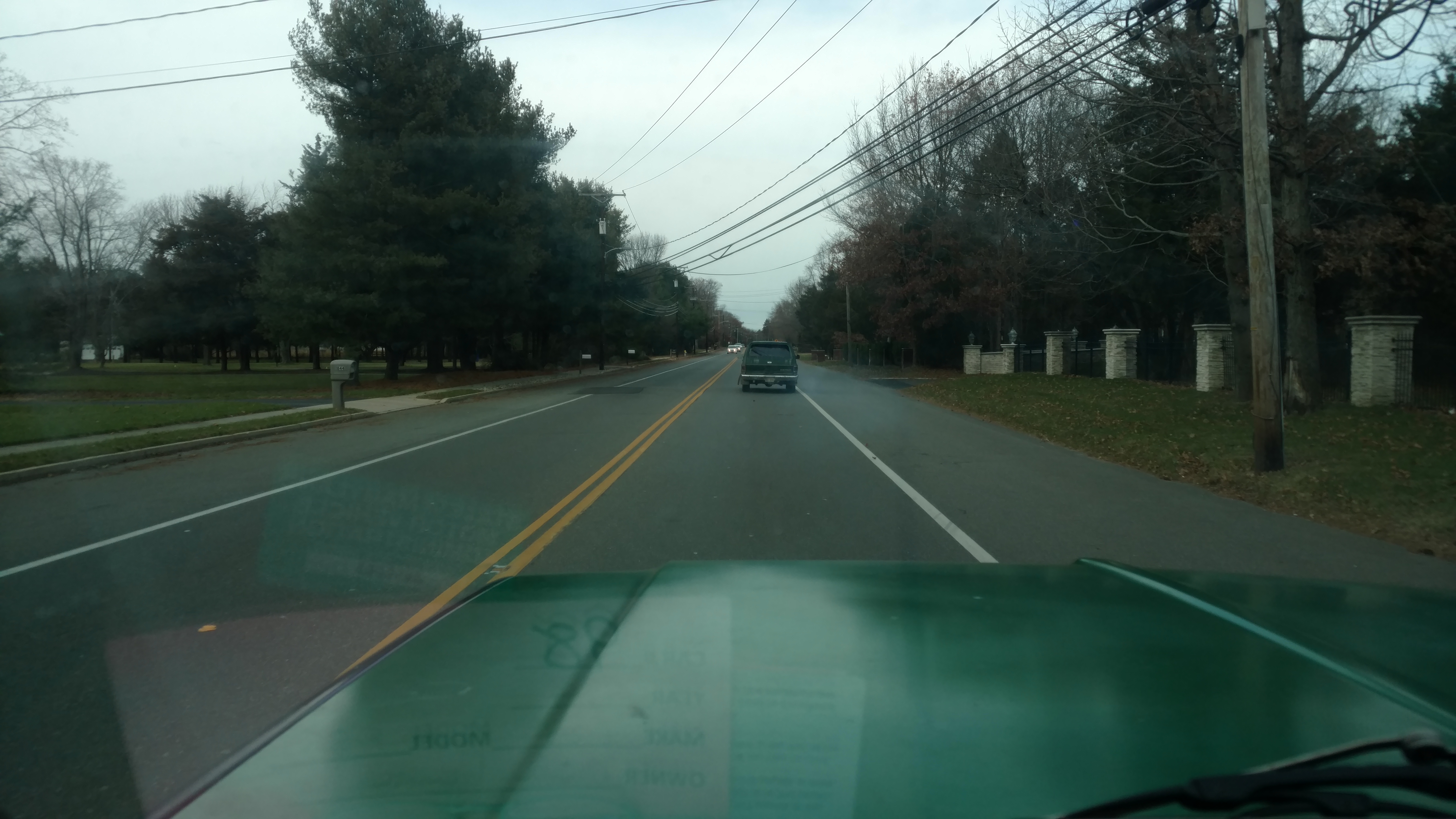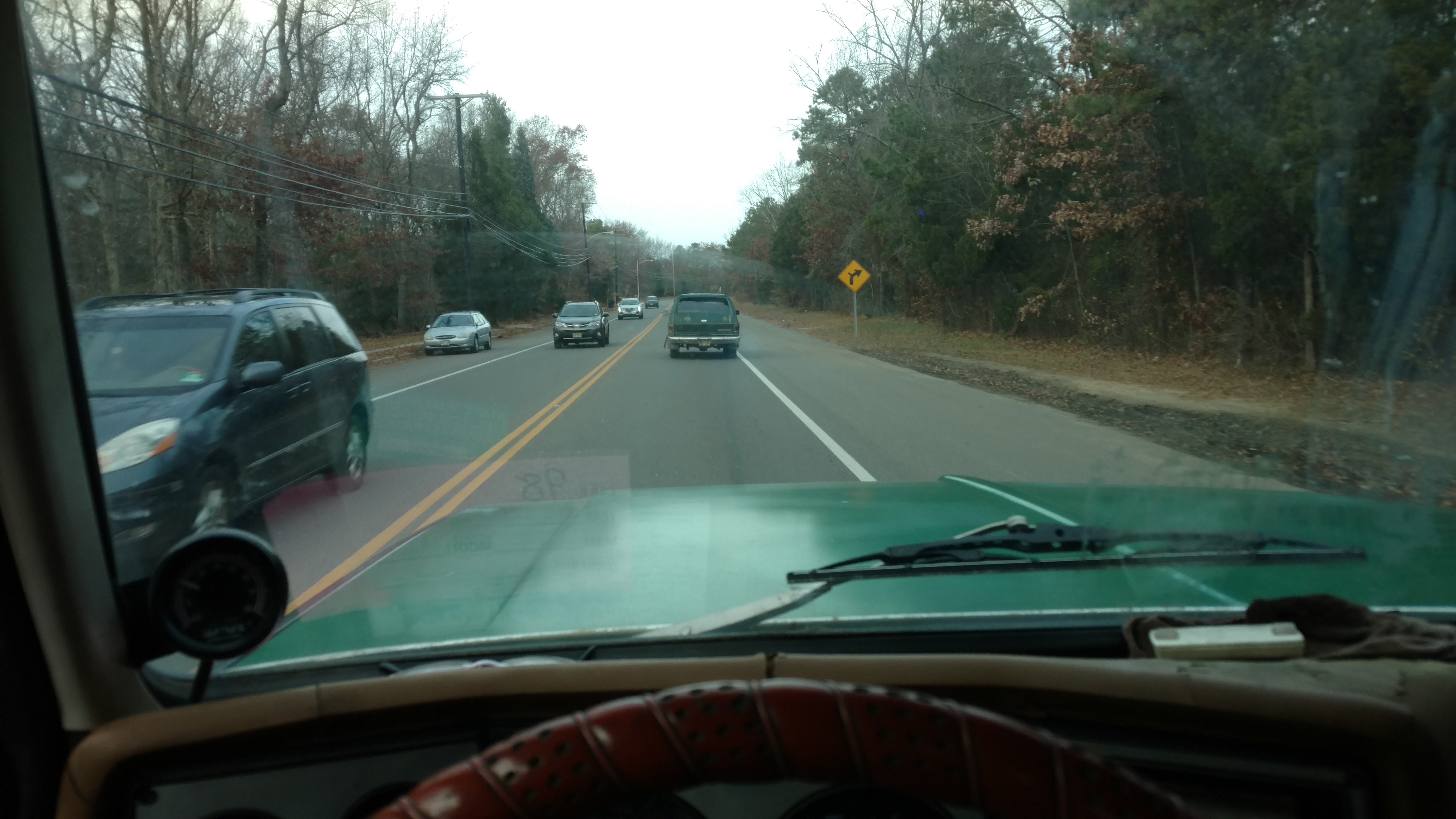 The ride to the shop proved to be too much for the dry rotted tires so I got some free 235/75/15s that should be going on soon one is on the right rear now. So the first chance I got to work on it I really just looked it over to see if it was going to be a driver or a parts truck for the square body crew. It seems like a good truck so I took apart the tailgate to assess why the back window was crooked and not closed. That turned out to be a broken window regulator and rotted tracks. I also took that day to organize all my boss is crap that he left in the truck and wants back. Apparently he was kind of using it for a shed at his house. More like catch-all. The interior is filthy but I think it'll clean up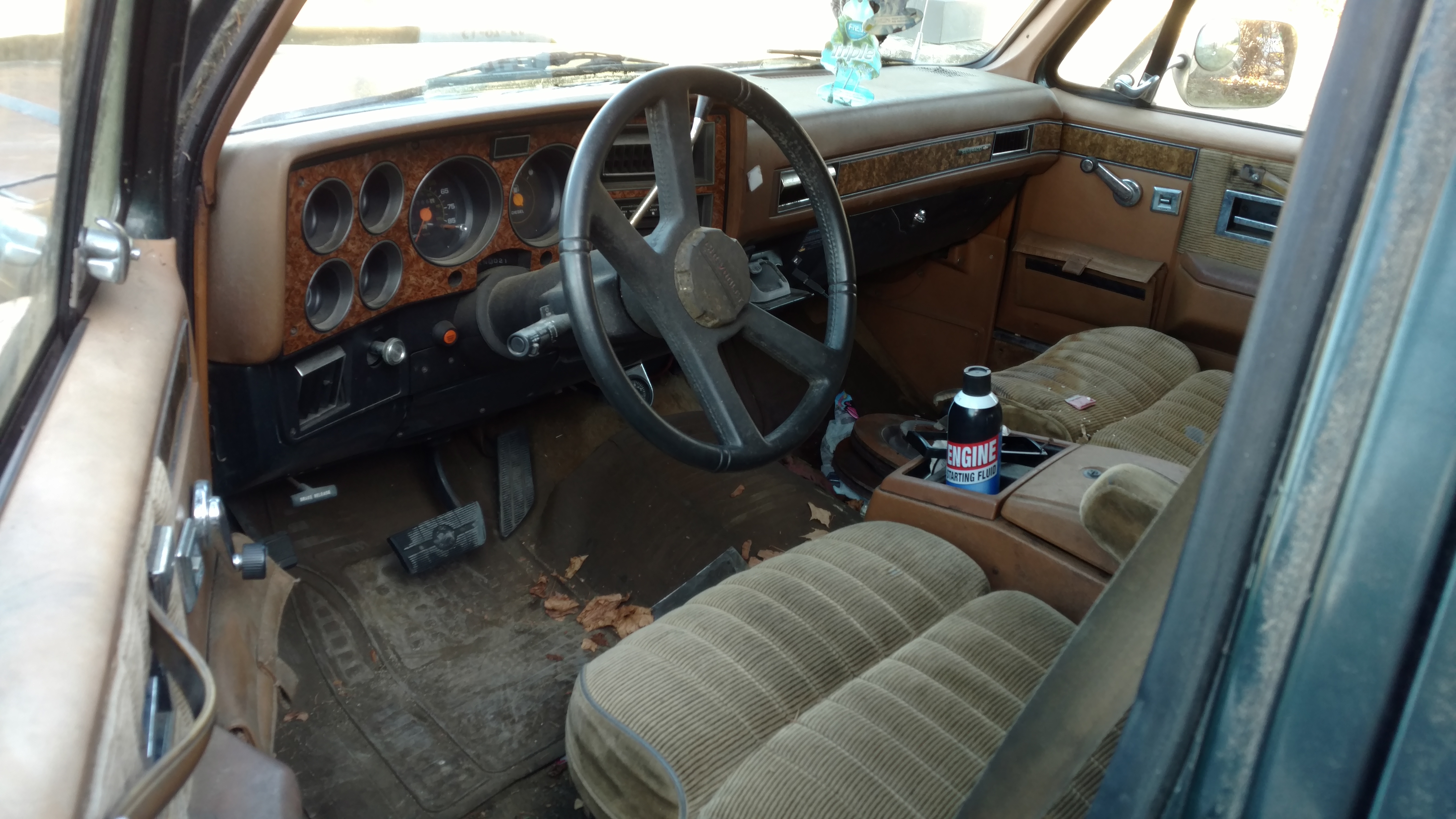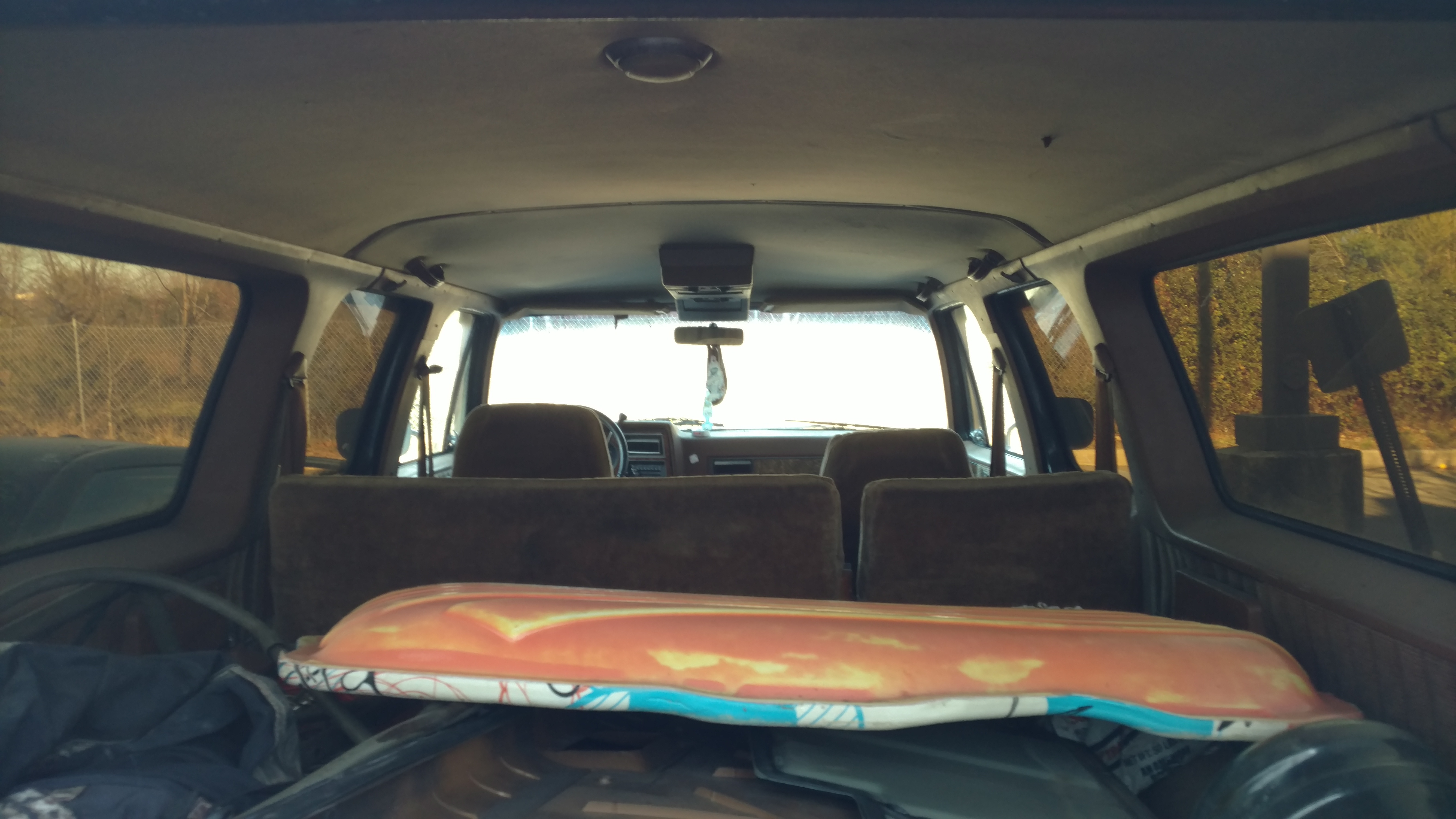 I also made an attempt at reattaching the rear glass run channel for the regulator I say a tenth because I don't know if it worked or not yet it still doesn't have a back window in it
That weekend I started pricing parts for repairing the gate and ended up buying a used one that was complete in fact I may just paint it and put it on.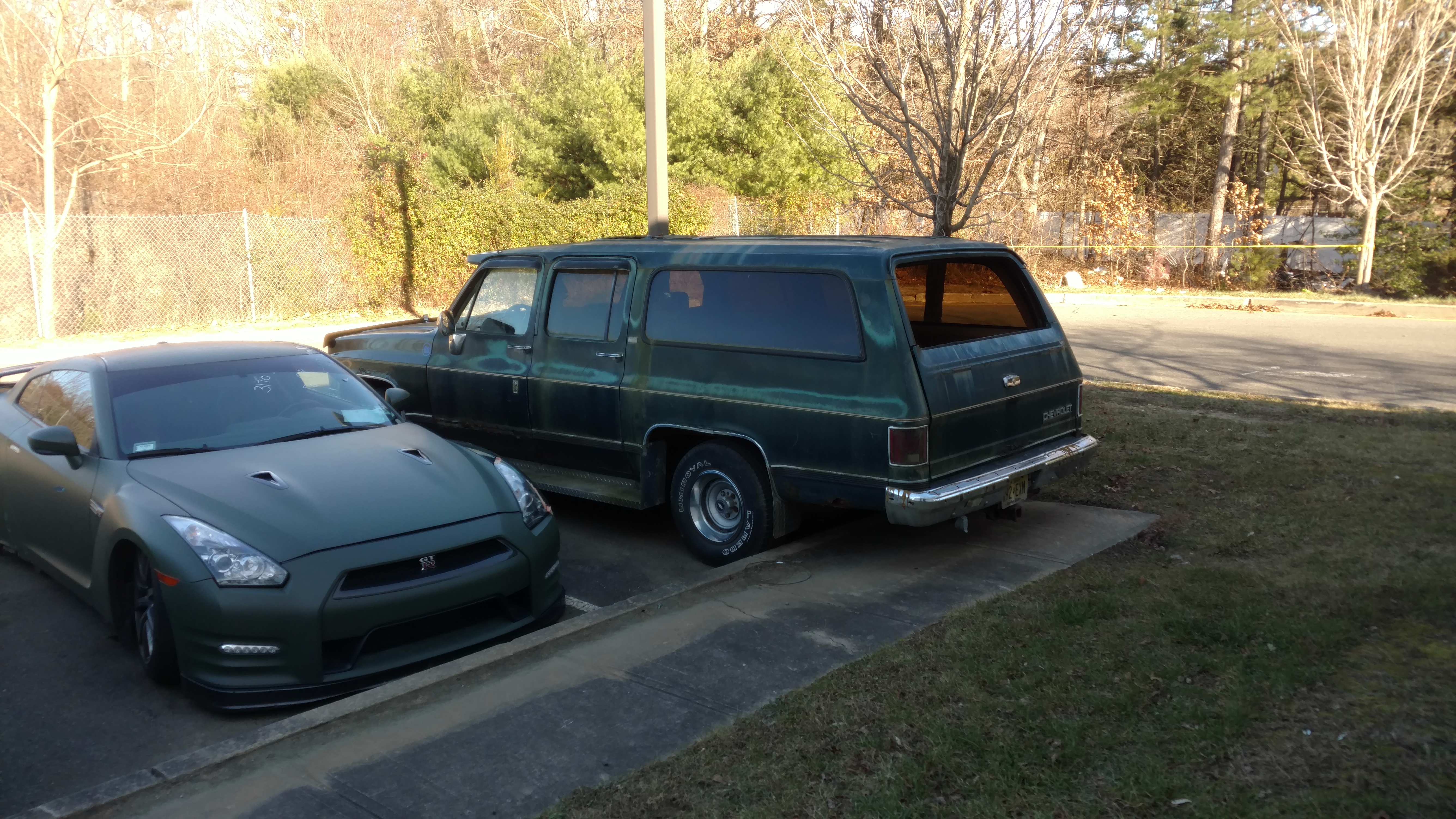 So it sat another week at work but I did finde and install the air cleaner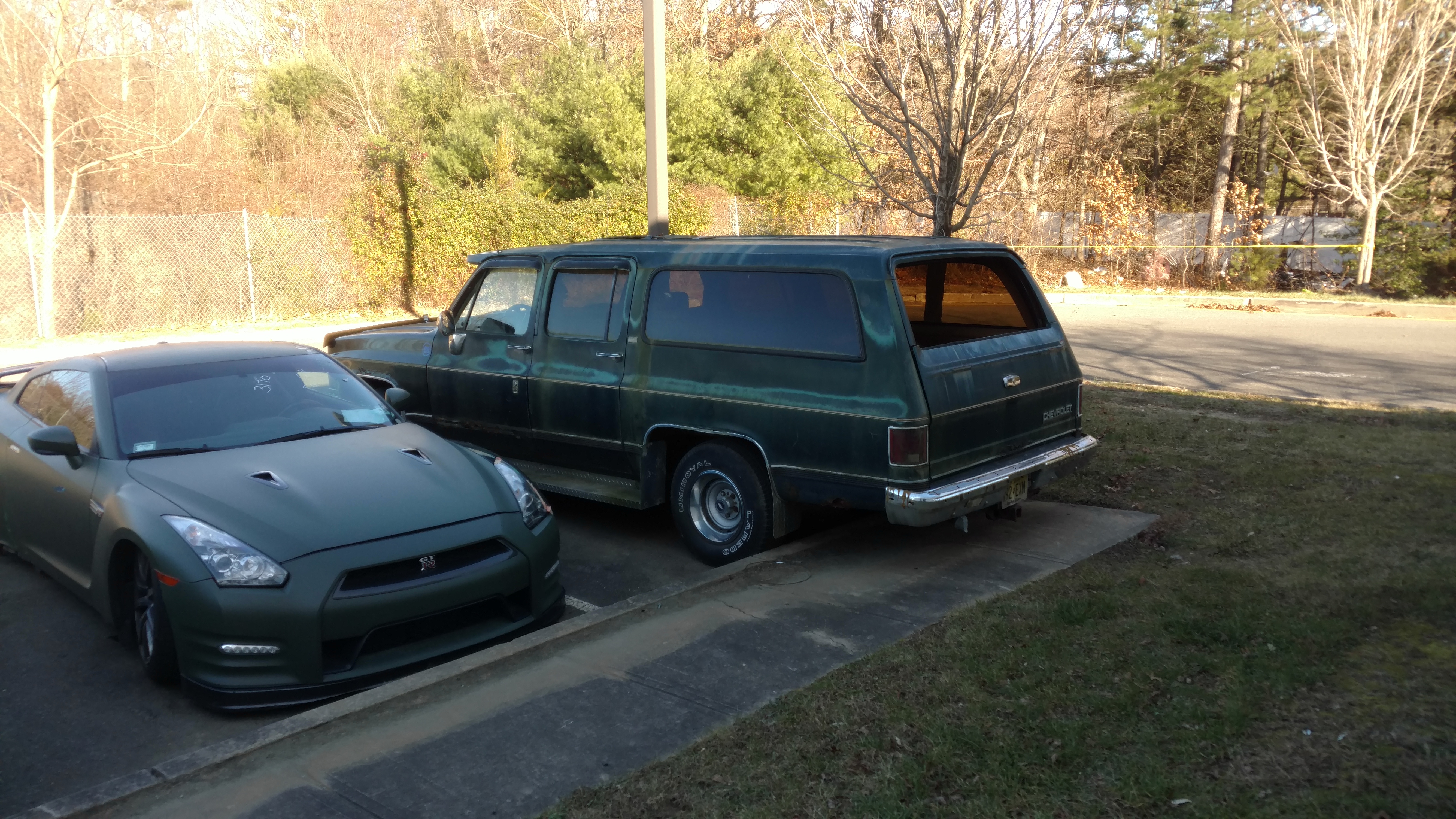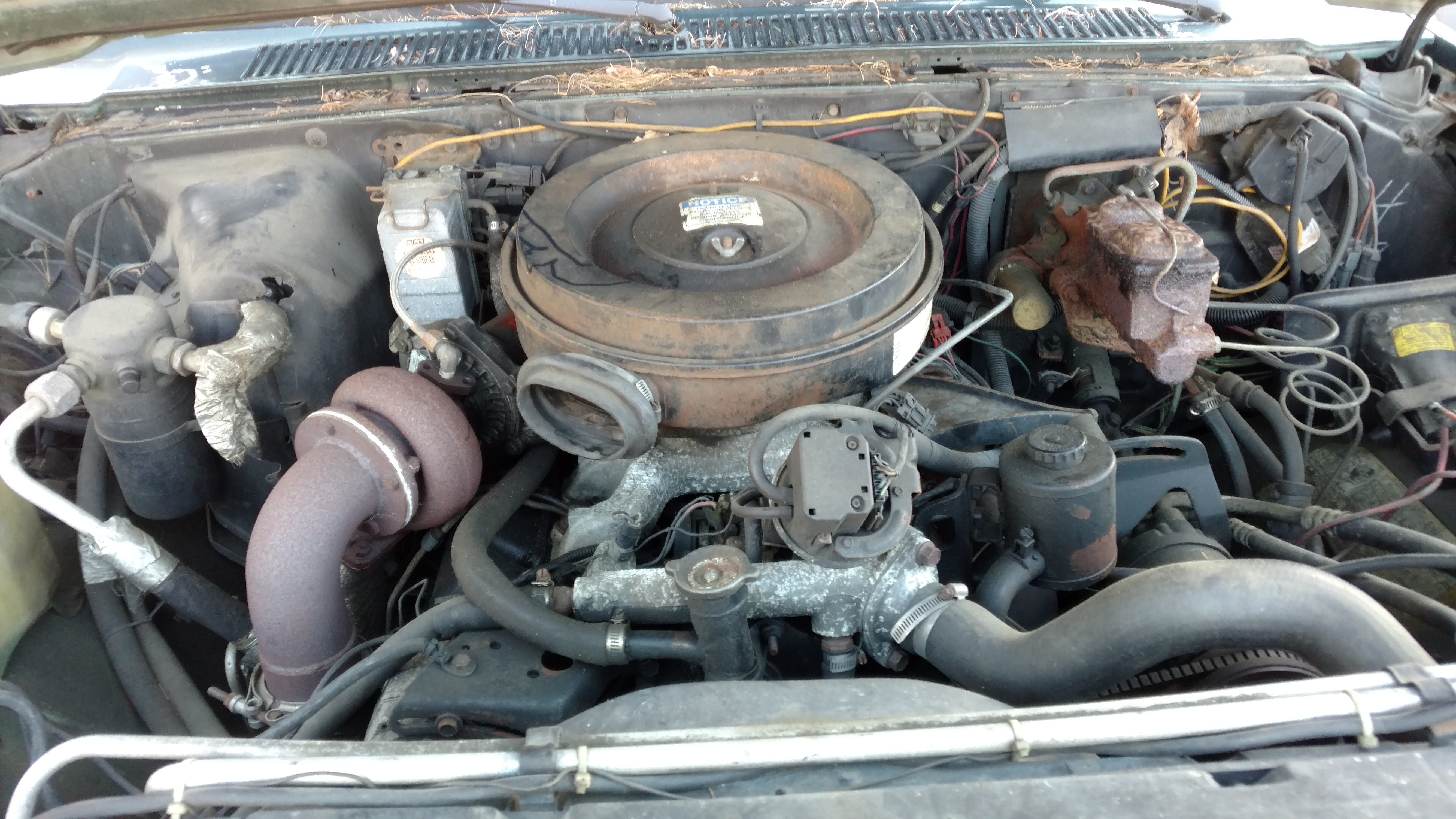 Yesterday I went to the shop and did a little bit more. I Saturday on a plug for the block heater that I picked up at Home Depot. Filled all the fluids and took it for a ride. No one was around so I managed to get all four gears in the shop parking lot I couldn't put overdrive under a load but it definitely shifted into overdrive so I'm guessing the trans is good. That was my biggest worry. The detailers we're working two days up from me and I saw they had there hot water pressure washer steam Jenny machine out so I took advantage and I washed the truck! Washing the truck turned into more getting it ready for paint because I blew clear off of every panel and even base coat off the right front fender.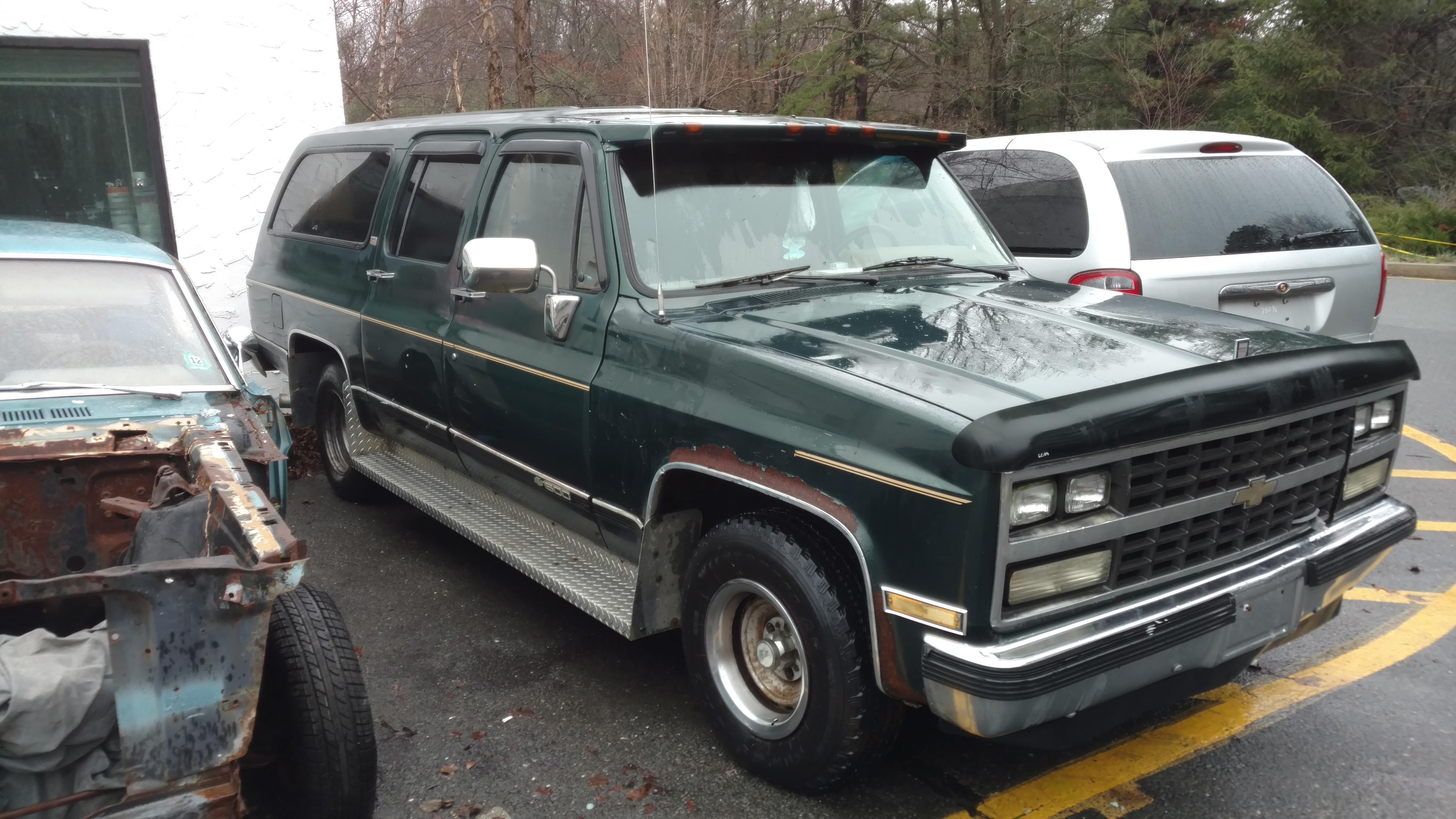 It's not charging so today I'm going to hunt up an alternator when I go out to the building in Jackson. So far all I have in it is a can of ether a gallon of ATF a $60 tailgate and a $10 plug from home Depot
Oh and $14 in Diesel