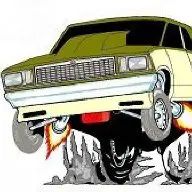 Jul 24, 2009
5,392
6,408
113
By me there is a dollar store chain called DOLLAR TREE.
I have seen it in other states so maybe there is one near you.
Anyway I went there to get some wrapping paper for gifts.
I'll be dammed before i waste $$ on paper that goes right into the garbage!!
Anyway in there "tool" isle they had these and for a buck they are actually pretty good.
Get them while you can!!!!
Don't worry I won't tell anyone you shop there!!!!!!

2