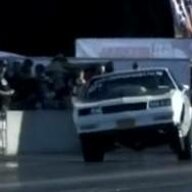 Dec 1, 2014
5,576
1
11,828
113
1st of the season is Sick Week in Florida/Georgia.
We made it here. And it started promising on day 1 in Otrlando. Day 2 in Bradenton was much more of a struggle. Pulling for a better result on day 3 in Valdosta. Time will tell.
Will post pics and some vids as time allows.
Met
GroceryGetter83
(Chris) and his brother Matt in person on day 1 - which was great. Wish we had more time to hang out. But the joy of DnD is the ever constant rush to get moving. Haven't made it to a hotel yet before 11pm mostly because Florida traffic is INSANE!!!!!
Last edited: