Just for anyone looking for authentic 3M tape on Ebay just be aware that some sellers post what looks like 3M and have 3M in their product listing but for them 3M stands for
3 M
eters in length so verify it has the trademark actually on the tape and inside the roll and you can also look at who they list for manufacturer.
I am not willing to risk trying an off brand tape and here is an example of a non 3M product.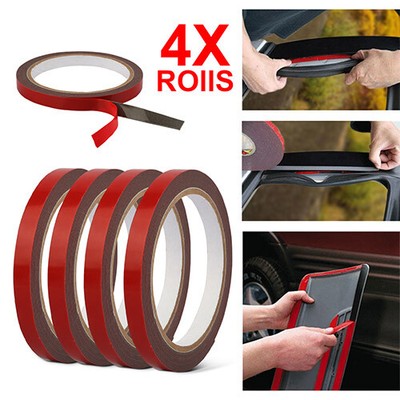 This set of double-sided foam tapes are intended for the job of attaching trim parts and bonding seals throughout the car body including door and window seals, door cladding and inlay, roof rails, spoiler, trunks/hatches and anything auto or truck related.