Okay I know I played a lot with timing and I've been told a million times to set it until it runs right and leave it alone.. however I have just realized that every time I have done this procedure I have never used a vacuum gauge attached to a full manifold vacuum source on the carburetor to set the timing...
So I'm going to try it today..
I understand how to use the vacuum gauge to set base / initial timing, but how would that work when I'm setting total timing by putting the RPMs at 3000 ?
Doesn't vacuum drop when I flick the throttle? If so what vacuum level should I be looking at while I'm setting total timing ?
And for clarity and assurance, the vacuum advance canister should be disconnected until both base timing and total timing is set, correct ?
Right now I have that set up, I have the vacuum canister disconnected and plugged off, I have my vacuum gauge connected at the full manifold port on the carburetor where the vacuum canister was plugged in, and I have my adjustable timing light connected...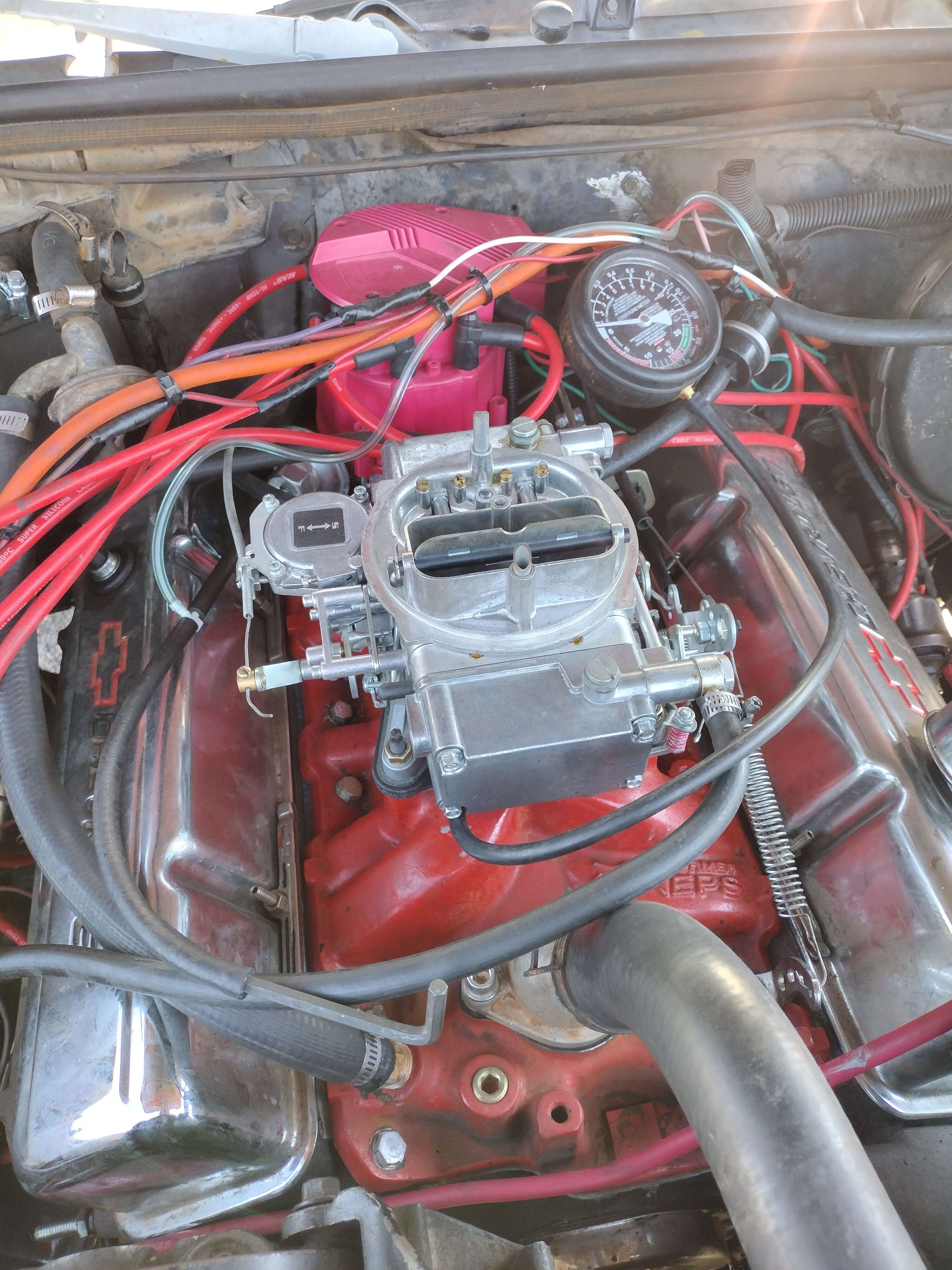 For starters, I'm going to try to document here in this thread what my vacuum readings are at initial timing from 6° BTDC to 20° BTDC and tell you whether it gets better or worse as I go up the initial degrees BTDC.