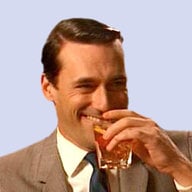 GP403
Administrator
Site Admin
Moderator
New rule. I know, I know, but it'll be better in the long run.
If you have multiple items for sale, please group them into as few posts as possible. Otherwise you're using all of the F/S forum 1st page's (and more importantly the main page's) real estate and unfairly bumping everyone else's posts on down the list and off onto the next page. You're actually making more work for yourself by making multiple posts to keep track of.
Examples of what would be acceptable:
Topic Title: "Monte Carlo Interior Parts", instead of "Monte A-pillar","Monte Dash","Monte Trim bezel","Monte ashtray cover", etc. etc. You can put multiple posts with separate titles inside that topic if you need/want to.
Topic Title: "Factory Manuals, '78-'81" instead of "78 Body manual, '78 fisher manual, '80 service manual" etc. etc.
Thanks and carry on!