I present to you my first set (and probably the first set anywhere) of Oldsmobile G-body repro coolant hoses...
I used Dayco 71625 upper hose, since it mimics the original shape of the GM 22527800 hose the best. The lower hose is Continental 6110 hose. It's not exactly the shape as the old one because it doesn't have a pronounced "bell" on the water pump end on the GM hoses, but is a bit thicker than the general run of hose. Once in place, I believe it will do an ok job.
I used the same codes to make the stamps as was on the original hoses. Although I didn't spend the coin to make a separate code for the lower hose because one number/letter was a "C" instead of a "B" so I left that as-is. And if I didn't tell you, you probably wouldn't have even known. There seems to be 40 different hose variants out there between 82-88. Again, this is based on a low-mile original hose set from an April 87- built 442 in the Pontiac plant. Your original hoses may differ.
They're not perfect, but this is one area where you don't have to be. Besides, like other details, likely only a handful of people will ever notice or even care. I used white archival ink for the stamps, and although slow to dry, once it does, it very well seems permanent. I've been keeping my test hose out in the weather rain or shine, 93 degrees F to all sorts of rain, and it's holding up extremely well. I guess we'll see when 195 degree coolant goes through these things. I expect that to not be an issue.
Here's the aftermarket hoses I started with-
Here's the OEM hoses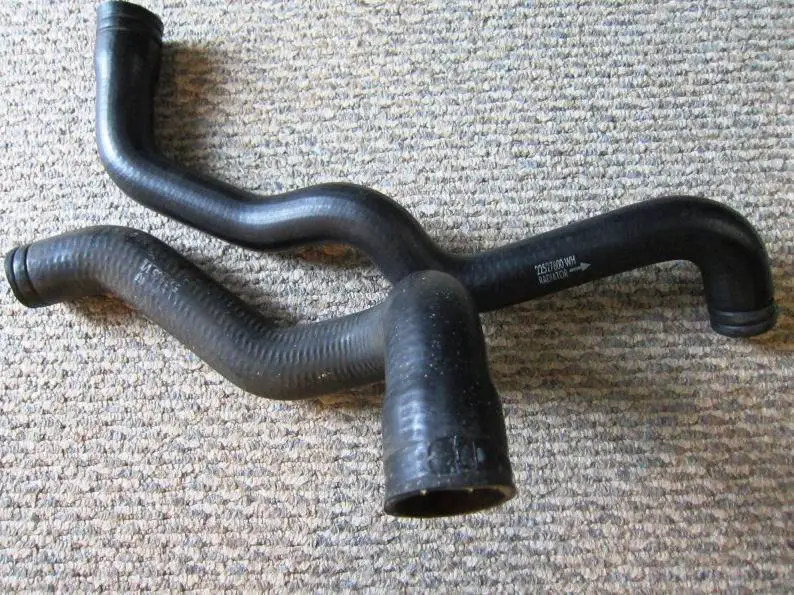 Lower OEM hose, barely readable codes, but they're there.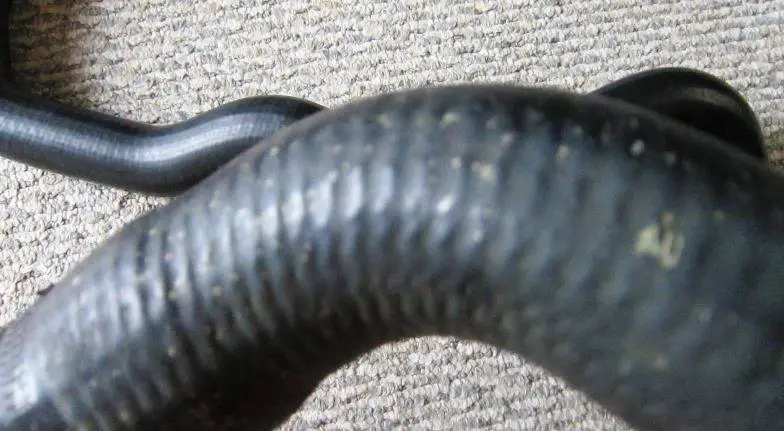 OEM upper hose codes- note how the codes bend and barberpole wrap around the hose as it was formed. That was a PITA to replicate.
And now for the comparison-the newly finished reproduction hoses. The lower hose has a blue paint dot from the factory. I left it.
And Repro vs. OEM comparison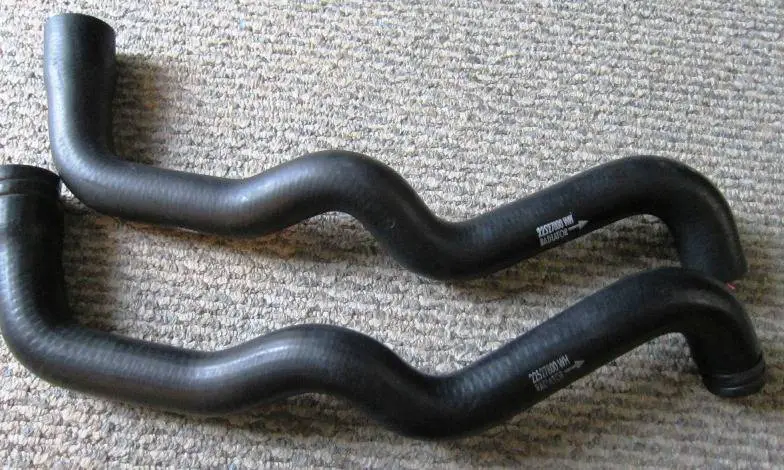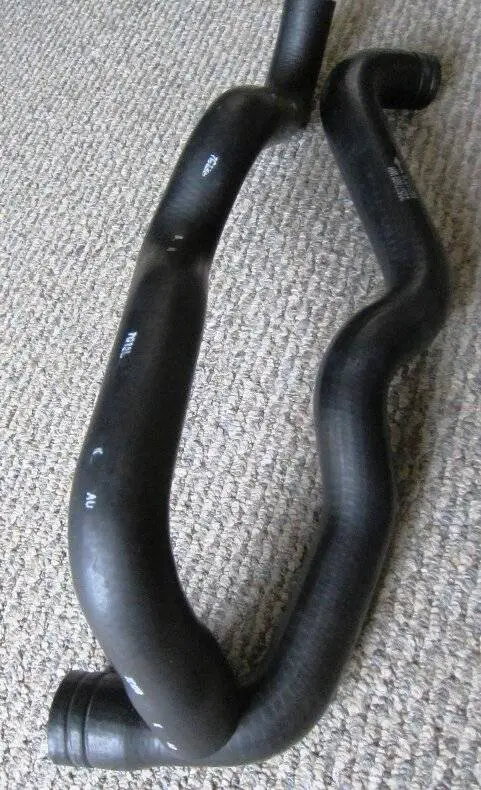 The length on the repro hose may be a tad longer and need trimming. It appears longer than OEM. But as always, it won't get trimmed until needed.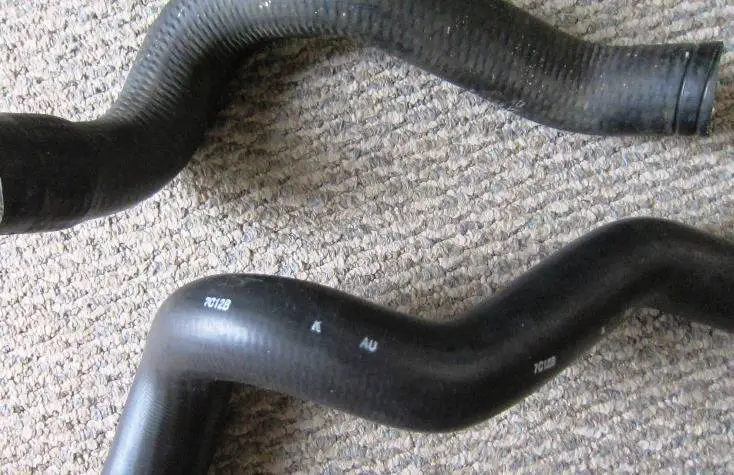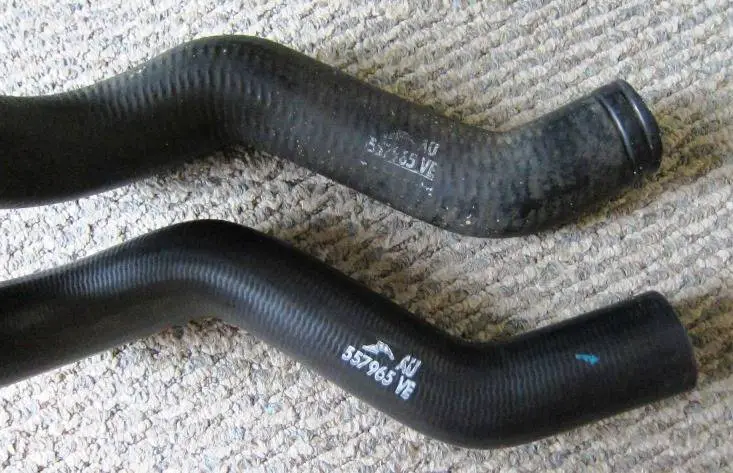 Last edited: