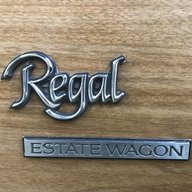 CaliWagon83
Royal Smart Person
Supporting Member
So the first couple model years of the Chevy Astro were carbureted with mechanical fuel pumps. I know the Astro senders are popular in the G-Body wagon community, because they're the correct height for the wagon tanks. Eventually going to do an LS swap, but for the time being, just looking for a stock equivalent replacement. I found this for an '85 Astro:
https://www.rockauto.com/en/moreinfo.php?pk=10197008&cc=1027864&jsn=10467&jsn=10467
. Do you know if these are a suitable substitute for the rare-as-hen's teeth 25000757? Thanks.