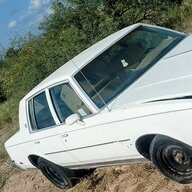 Master Mechanic
Supporting Member
Posting for Local Business

Local Arizona Salvage Yard has several G Body, Many Regals, some A and B body, older PU Trucks.

Most are complete, Rust Free sheet and frames, most have Glass Trim Bumpers etc...

Call ... make your best deal. I can help with shipping and delivery if needed

More Pics posted in Gallery.