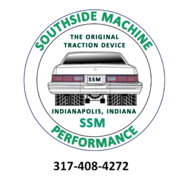 SOUTHSIDE MACHINE PERFORMANCE
GBodyForum Sponsor
Not G Body related at all. Most of us on here are car addicts and have more than one car. In 2018 we had the opportunity to help on an Taurus 3.5 Eco-Boost turbo build. The car was making well over 500 HP and we were asked to build a better torque strut (motor / transmission mount). The results were off the chart improvements. 0-60 improvements and the 660' as well. The new mounts made huge difference on how the car launches and shifts. We have publicly launched the new mounts with amazing interest.
If you guys have any ideas on how we can help you out on your daily driver, give us a call an perhaps we can build what you need.
-Mac
https://southsidemachineperformance.com/products/ssm-ecoboost-motor-mounts-torque-struts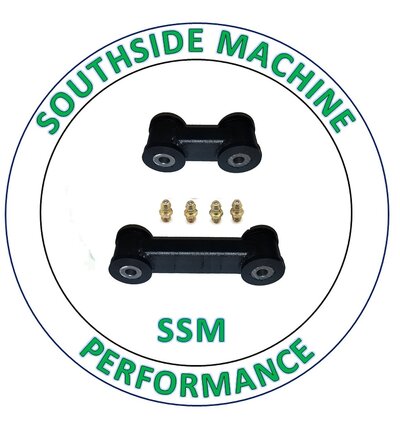 Southside Machine Performance is Original builder of this aftermarket delight.​
Designed, built, requested and improved by the guys that demand performance from the 3.5 Ecoboost.​
After much testing in 2018 this is the product that you demand.​
Cut out the middle man and buy direct from the builder!​
Made in the USA!​
This is our 3rd Generation. Built to hold 1800 HP.​
The Race Version is the Standard Poly version you have been reading about in the chat rooms.​
The Street Version is a lighter Poly Bushing for reduced vibration compared to the Race Version.​
Improved 60' times and improve that sloppy 1-2 shift.​
Fits 2013-2017 Ford Explorer, 3.5L Turbo, Front LT & RT Torque Strut Mount​
Due to several requests we now offer an adjustable long mount to clear some of the larger poorly positioned pipes.​
The Track Pack option will include both Street and Race bushings.​
Easy bolt on installation.​
Quiet squeak-free operation. (no grease needed).​